Sevak Earns Two Prestigious Awards in Physical Therapy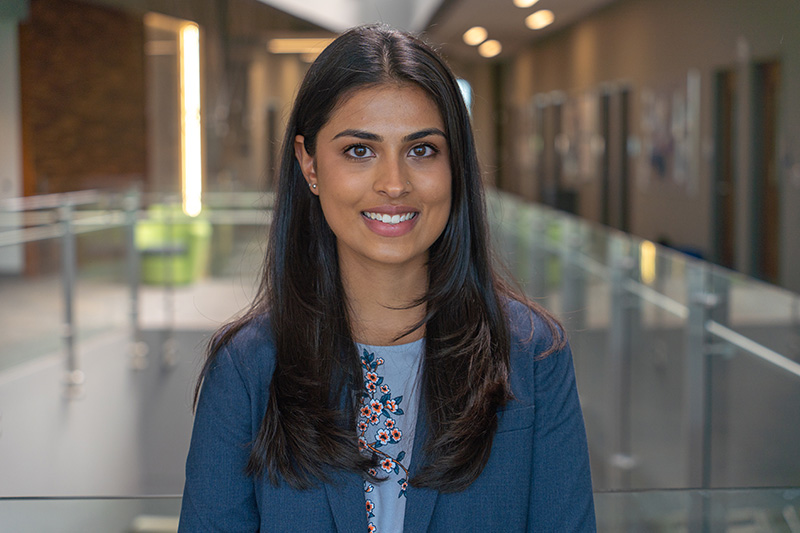 A second-year doctorate of physical therapy (DPT) student, Ashka Sevak recently received two awards in her field—the 2023 American Physical Therapy Association (APTA) Pennsylvania Student Leadership Award and the APTA Pediatrics Annual Conference Attendance Scholarship for Students.
The leadership award honors students for their involvement in their community and in APTA and for their leadership. Sevak checks off all three qualifications.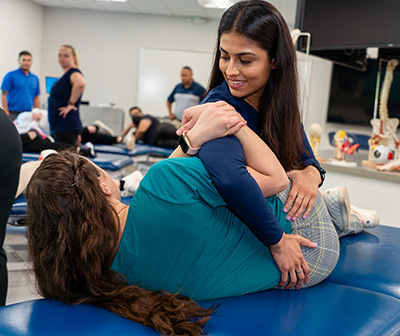 As president of the Moravian University DPT Class of 2024 and a Moravian University Student Ambassador, she helps current and future PT students advance toward their careers. And as a PT Moves Me Ambassador for APTA, she works locally to promote diversity within the profession and to educate students in middle and high school about careers in physical therapy.
At the state level, Sevak serves as the advocacy chairperson for the APTA-PA Student Special Interest Group (SIG). She recently led the planning of a DPT advocacy brunch held at Moravian University in early September, which drew approximately 80 attendees from other DPT programs in northeastern Pennsylvania.
"We invited guest speakers from a range of different backgrounds, and the students and faculty who attended were so thrilled and felt so much more confident that they have a place in this bubble we are in as PTs," Sevak says. "They left with joy and hope that the future of our profession is strong."
Sevak envisions her future in pediatrics.
A member of APTA Pediatrics, she was awarded the organization's Annual Conference Attendance Scholarship, which provides reimbursement for the national conference—held this year in Omaha, Nebraska, from October 27 through 29—as well as mentorship and active involvement in APTA Pediatrics.
"With pediatrics, you are able to help people at the start of their lives and intervene early," Sevak says. She will hit the ground running after she completes her final clinical affiliation at Nemours Children's Hospital in Wilmington, Delaware, from August to December 2024. "The mission at Nemours is to work with not just the child but the whole family, and that's so important," she says. "I'm excited for the opportunity."
As Sevak pursues pediatric PT, she plans to continue to learn and advocate for PT in her community. Perhaps farther down the road, she will become involved in academia. "That's a mixed bag of opportunities, but I know if I want to do something, I have the option."—Elizabeth Shimer Bowers