Moravian University announces Deirdre Letson-Christofalo, Ed.D. will lead the new School of Professional Studies and Innovation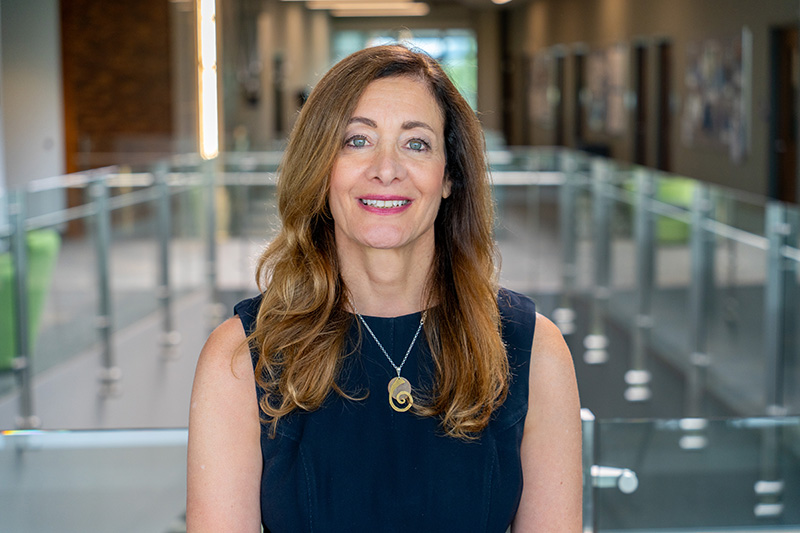 The new school will offer adult education, degree completion, and certificate programs for adult learners
BETHLEHEM, PA, October 3, 2023: Today, Moravian University announced that Deirdre Letson-Christofalo, Ed.D. has been named Associate Provost and Dean of the School of Professional Studies and Innovation. The new school began to accept students for the fall 2023 semester but will have an official launch date of February 1, 2024. The school will offer professional programs, in both online and hybrid formats, that align with the current and future needs of the job market.
One of the primary goals of the School of Professional Studies and Innovation is to partner with Lehigh Valley business leaders to help solve their problems as they deal with the adoption of artificial intelligence, 3D printing, coding, and other emerging innovations in technology.
"I have worked with Deirdre at other institutions, and I was always impressed with her extensive knowledge of higher ed, her drive, and her unique ability to deliver precisely what students are asking for," said Bryon Grigsby, president of Moravian University. "When the idea for this new school became a reality for Moravian, Deirdre was at the top of my list to lead it. We know that adult learners in the Lehigh Valley, and beyond, want the types of programs being offered, and we're excited to address that market need."
Letson-Christofalo's experience includes spearheading initiatives such as the establishment of an Innovation Lab and the introduction of stackable credentials. These credentials allow students to earn certificates alongside their degree programs with a strategic focus on high-demand areas like blockchain technology, business analytics, digital marketing, and cybersecurity.
Additionally, Letson-Christofalo has excelled in forming valuable partnerships with Fortune 500 companies like Johnson & Johnson, Verizon Wireless, Pfizer, the Dallas Group, Cellebrite, and the ILA.
Letson-Christofalo earned her bachelor's degree from Fairleigh Dickinson University, a master's degree in administration and supervision in adult education from Montclair State University, an Ed.D. in organizational leadership–higher education from Nova Southeastern University, and a certificate in design thinking and innovation from Stanford University.
Media contact:
Moravian University
Michael Corr
Assistant Vice President of Marketing and Communications
corrm@moravian.edu
610.861.1365
About Moravian University
Moravian University is the nation's sixth-oldest university, located in Bethlehem, Pennsylvania, and offers undergraduate and graduate degrees that blend liberal arts with professional programs. For more than 275 years, the Moravian University degree has been preparing students for reflective lives, fulfilling careers, and transformative leadership in a world of change. Moravian University is a member of The New American Colleges and Universities (NAC&U), a national consortium of selective, small to midsize independent colleges and universities dedicated to the purposeful integration of liberal education, professional studies, and civic engagement. Visit moravian.edu to learn more about how the Moravian University focus on education for all prepares its students for life-long success.
#