Moravian Awarded Education Grant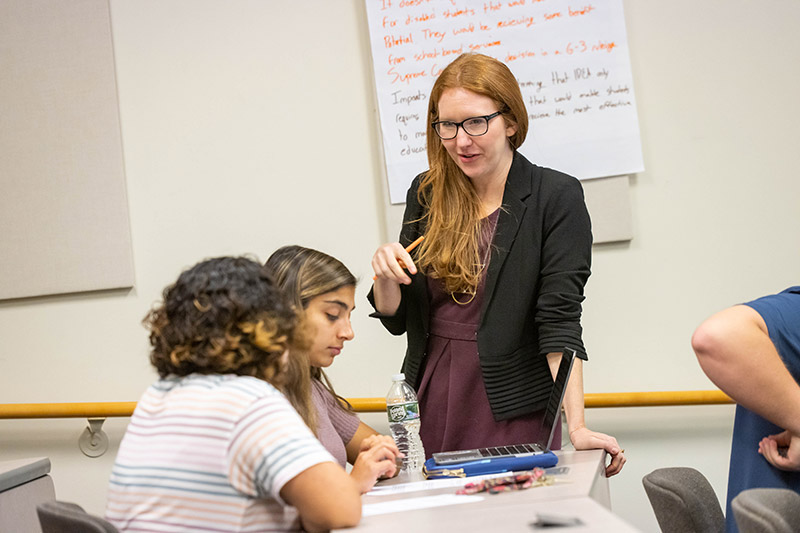 Pennsylvania, like many states, suffers from a teacher shortage, particularly in special education. The US Department of Labor Statistics projects roughly 37,600 openings for special education teachers each year across the United States through 2031.
To help address this gaping need, the Pennsylvania Department of Education has awarded $1.5 million in grant funding to 15 universities from across the state who are positioned to offer an Accelerated Program for PK–12 Special Education Teacher Certification to at least one partner—a school district, private or charter school, technical institute, or intermediate unit. Moravian is one of those universities and has received $99,912 in funding. The grant supports an 18-month post-baccalaureate program for assistant teachers and nonteacher professionals of the partnering institution.
"We have so much aligned with the grant," says Jean DesJardin, director of early childhood education and early childhood special education. "Through our graduate program, we offer a post-baccalaureate teacher certification in PK–12 special education, we are well trained in online teaching, and we work collaboratively with so many school districts."
Our partners in this grant are the Allentown School District and Colonial Intermediate Unit 20. In addition to coursework, students will receive summer field experiences, mentoring, and student teaching experience. The program runs from July of this year through December 2024.
"These grants will expedite the process of becoming a certified special educator and enable more teachers to enter the field faster," says Acting Secretary of Education Khalid N. Mumin.