Moravian University to host 2nd Annual Black and Latino Male College Readiness Program of the Lehigh Valley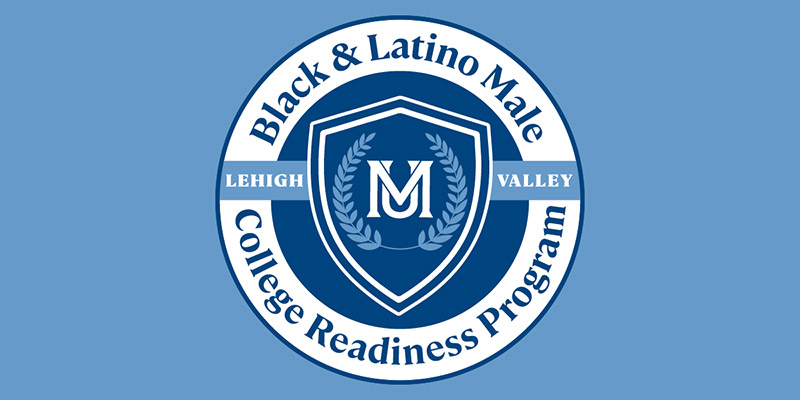 The program begins Tuesday, June 27 in Bethlehem
BETHLEHEM, PA, June 20, 2023: Today, Moravian University, in partnership with Air Products, announced they will host the 2nd Annual Black and Latino Male College Readiness Program of the Lehigh Valley, an initiative designed to empower and inspire young Black and Latino men from the Lehigh Valley region through their journey toward higher education. The program will take place at Moravian University's Main Street campus beginning Tuesday, June 27 continuing through Saturday, July 1, 2023.
This innovative program will offer up to 40 high school students the opportunity to learn about the enrollment process and college life, especially at predominately white institutions. Over the course of a five-day, four-night immersion at Moravian University, participants will receive guidance and insight into applying for college, gain a comprehensive understanding of college life, and learn essential skills for their academic journey ahead.
"We're incredibly proud to host this impactful program at Moravian University for the second year, with the generous sponsorship from the Air Products Foundation," said Dr. Chris Hunt, founder of the program and vice president and dean for equity and inclusion. "This initiative aligns with our commitment to fostering diversity, equity, and inclusion in our community and beyond. We strongly believe in the potential of these young men, and we're eager to provide them with the resources and mentorship they need to succeed in college and in their future careers."
"We are thrilled to support this unique program, as well as host the young men at our Air Products global headquarters for one of the program days," said Laurie Hackett, Air Products director of community relations. "Our employees are excited about the chance to celebrate the young men and work with them as success partners at this important time in their lives."
The program is directed by Baru Roberson-Hornsby, senior career development strategist at Moravian University. He added, "We're excited to provide a space where these students can learn, grow, and connect with professionals who reflect their identities and share their experiences. It's about empowerment and giving them the tools they need to thrive in college and beyond."
The program offers not only practical knowledge but also the opportunity to interact with successful Black and Latino male leaders from across the Lehigh Valley. Professionals from a wide array of sectors; including business, education, medicine, law, government, the faith community, and the nonprofit sector, will share their experiences as college graduates and successful professionals. The aim is to equip the participants with a wealth of knowledge, insights, and inspiration to serve them throughout their lives.
Event details:

What: 2nd Annual Black and Latino Male College Readiness Program of the Lehigh Valley
When: Tuesday, June 27 through Saturday, July 1, 2023
Where: Moravian University, Main Street campus, Bethlehem, PA
Event contact:
Moravian University
Baru Roberson-Hornsby
Senior Career Development Strategist
robersonb@moravian.edu
Media contact:
Moravian University
Michael Corr
Assistant Vice President of Marketing and Communications
corrm@moravian.edu
610.861.1365
About Moravian University
Moravian University is the nation's sixth-oldest university, located in Bethlehem, Pennsylvania, and offers undergraduate and graduate degrees that blend liberal arts with professional programs. For more than 275 years, the Moravian University degree has been preparing students for reflective lives, fulfilling careers, and transformative leadership in a world of change. Moravian University is a member of The New American Colleges and Universities (NAC&U), a national consortium of selective, small to midsize independent colleges and universities dedicated to the purposeful integration of liberal education, professional studies, and civic engagement. Visit moravian.edu to learn more about how the Moravian University focus on education for all prepares its students for life-long success.
###