Alvert Hernandez, Director of First-Generation Student Initiatives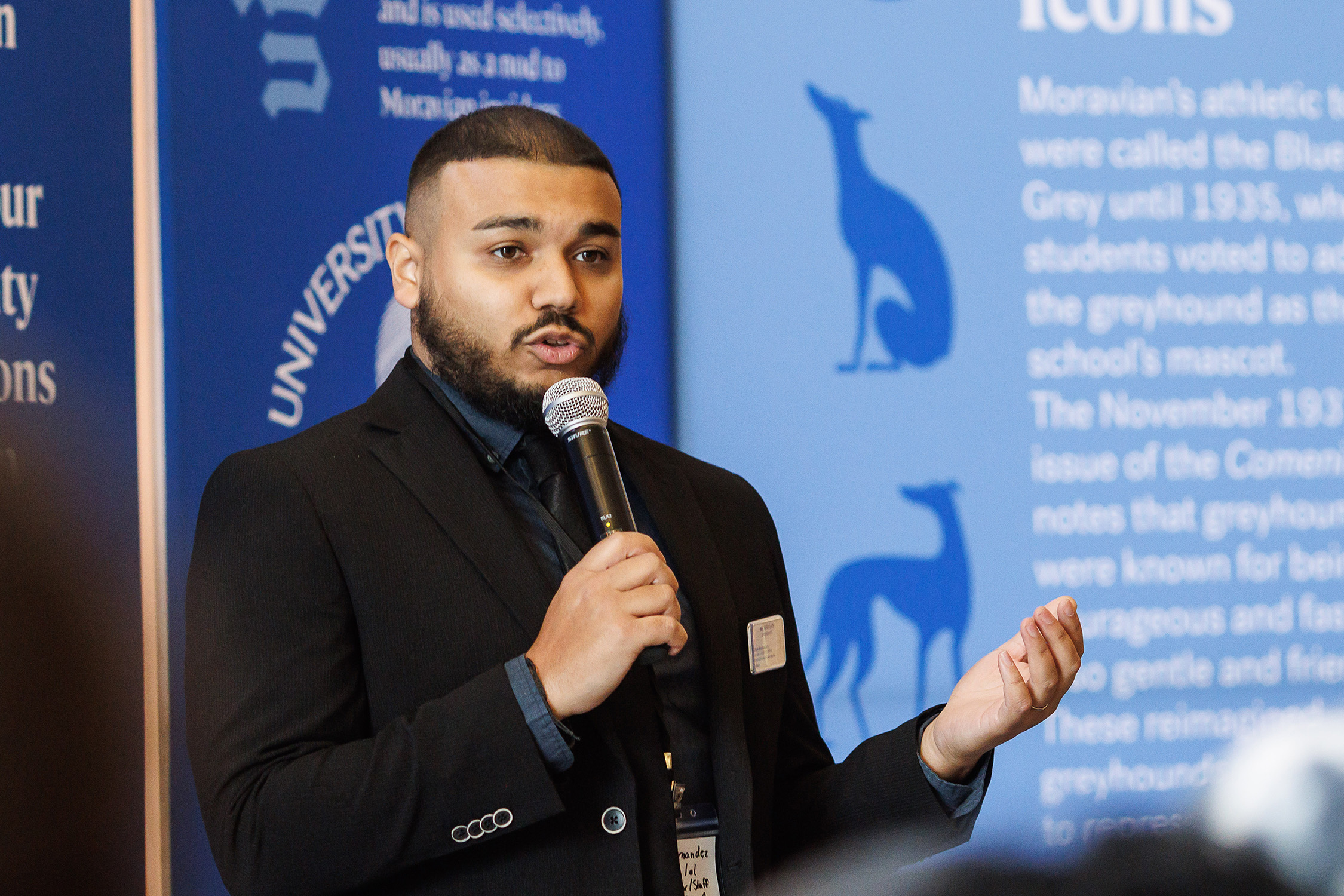 I grew up in Union City, a predominantly low-socioeconomic urban Latine community in northern New Jersey. I felt like I belonged in every space I entered. Spanish, not English, was the primary language we spoke growing up. Throughout my K–12 experience, my identity was reflected back in the teachers and administrators of the local schools. This feeling of belonging was something I took for granted because it was my normal.
In my undergrad years and especially during my graduate studies, I had severe feelings of imposter syndrome. Those feelings followed me when I moved away from Union City after graduate school into a predominately white area as a young professional and challenged a lot of my assumptions and personal experiences.
A sense of belonging is so important for student success and retention. My experiences have helped shape the way I view the world and always push me to think about how we get our students to learn, excel, and most importantly—belong.
What drew you to your profession, and what do you enjoy most about your job?
As a first-generation college student, I had no idea that my current profession was possible. I went to school to study English literature and go back to my hometown to teach high school English because that is all I knew and was interested in. My experience as an undergraduate student leader on my college campus led me to pursue my master's degree in educational leadership on a graduate assistantship, and that launched my career in higher education.
I enjoy being able to be a Swiss Army Knife at my job. Somedays I am an event planner, sometimes I am a detective, sometimes I work in technology, and sometimes I work as a life coach. My role helps me advocate for change at an institutional level while also allowing me to connect with students on a one-on-one level. That ability to influence and inspire the next generation is what I enjoy most about my work!
Share something about yourself that people may not know.
I am a huge fan of the Marvel Cinematic Universe (MCU) and anything Marvel. I enjoy the storylines and the different connections between the movies and shows that have been released. I also enjoy being able to pull leadership lessons from those shows.
What is your favorite spot on campus?
I really enjoy the DEI House living room! I love that we have students, faculty, and staff stop by the house regularly to connect and engage in discussions. Usually we have music, coffee, and tea in the living room and keep it a very homey environment. If you have not stopped by, we welcome you!
What's your favorite thing to do when you have free time?
I love to play video games. I enjoy role-playing games and NBA 2K with some of my friends from college and high school.
What book, film, song, or piece of art do you find unforgettable?
Since I am a huge fan of the MCU, I would have to say Avengers: Endgame was an unforgettable in-person movie experience! The whole movie theater went through a roller coaster of emotions during the movie, and it was so cool to see everyone so invested in a film.
I can never resist a good______.
Burger. I love eating burgers and finding good burger spots to try.
Who inspires you and why?
I have been blessed to have met so many inspiring people from whom I've gained bits and pieces of learning and wisdom. Out of all of them, I would say my mother. She immigrated to the United States from Cuba, was a single teenage mom, and found a way to raise my two sisters and me in a tough environment. I am always inspired by her work ethic and not letting anything stop her!
What is the best advice you have ever received?
A piece of advice from my great-grandfather. I would often vent to him about how hard high school and college were, and although he did not understand school, he would always say, "con fundamentos lo puedes hacer todo." This loosely translates to "you can do anything as long as you have good fundamentals." Looking back at this piece of advice, I can see that it helped me understand that nothing is impossible as long as I take the time to learn, break things down to their basic level, and build from there.
Share something that makes you happy.
Coming home from a long day, enjoying a nice home-cooked meal with my wife, and watching our favorite TV shows together makes me happy.