Allison Ludlow, Class of 2024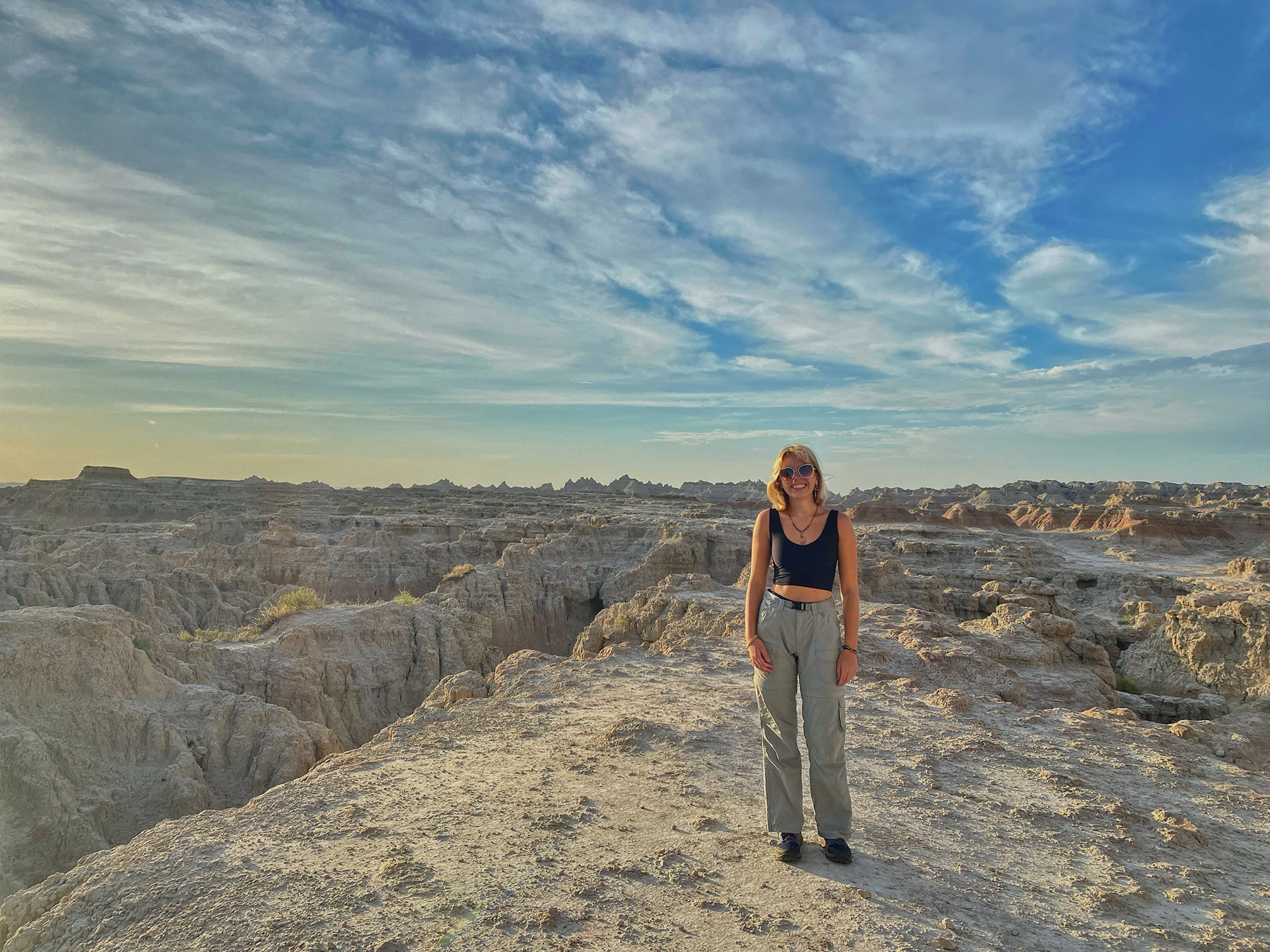 I grew up in Willow Grove in Montgomery County, Pennsylvania. My town is fairly small, so I always knew a lot of people in the area. I attended Upper Moreland Township School District for my primary and secondary education, and I grew up as a very involved member of the school district. I've always loved athletics and played many sports. I was also involved in music at an early age and have developed an appreciation for the arts because of this. At Moravian, my goal has been to continue my involvement in my community.
What is your major or academic interest, and what drew you to it?
I have always felt a strong connection to the environment, and learning more about the world around me has always been a primary interest of mine. I am majoring in environmental science here at the university in pursuit of a professional degree in the discipline. I have always enjoyed writing, and I know the world needs more people who can write about science in a way that's accessible to a large audience, which is why I've chosen to pair my major with a minor in journalism.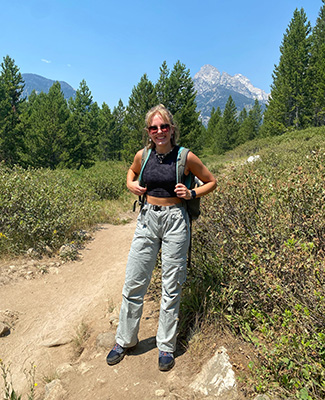 What activities are you involved in?
I love being an active member of the Moravian campus community as it's opened many opportunities for me to cultivate relationships with my peers and make connections with faculty and staff. I am an involved member of the athletics program as a member of the women's volleyball team and student-athlete advisory committee, and I am employed at the campus fitness center. I am also a member of Moravian residence life staff as an RA in Rau-Hassler, which has been a highly rewarding experience. Academically, I am involved with ECO club, I write for the Comenian, and I am interning with Moravian University Magazine.
What's next after you graduate?
I would like to begin exploring potential avenues for a career in environmental science or sustainability. I am actively seeking research opportunities and am fortifying my resume during my time at Moravian. I also enjoy traveling so I plan on seeing more of the world after I receive my degree.
Tell us about one of the best experiences you've had at Moravian University.
My favorite experience so far at Moravian has been traveling to Colorado College with the volleyball team in fall 2021. We did a lot of sightseeing and competed against some amazing teams. It was unforgettable.
What have you discovered about yourself since you've been at Moravian?
During my time at Moravian I have begun to realize my full leadership potential. Balancing life as an involved student-athlete and serving as a respected leader in my housing community has been a rewarding challenge. Developing myself as an individual while taking pride in my academics has brought me many new opportunities and introduced me to some of my favorite people on campus.
What is your favorite place on campus and why?
Johnston Hall and the athletic complex. I spend most of my free time there whether practicing, working at the fitness center, or helping with intramural sports. I enjoy a lot of time with my teammates and friends in this building, and it's a great place to take my mind off my academic responsibilities.
What is your favorite Moravian University tradition?
The annual Arbor Day tree planting. It is a great way to take part in adding to the beauty of Moravian's campus and actively participate in a campus legacy.
What do you enjoy doing when you're not studying?
Going to Johnston Hall or spending time outside. I love to exercise, and I also enjoy reading or taking a walk outside.
Who inspires you? Why?
I am inspired by my brother because he has a positive attitude, and he is one of the most disciplined people I know. I appreciate his "work hard, play hard" mentality and his zest for life. Growing up with him has helped me to not take life so seriously and to appreciate who and what I have in my life.
What is the best advice you have ever received or a quote that stays with you?
I really enjoy the quote from Maya Angelou that says, "If you don't like something, change it. If you can't change it, change your attitude." This has helped me to become a better advocate for myself and keeps in perspective that we can only control how we react to the things that happen in our lives.
Share something that makes you happy.
The thing that makes me happiest is traveling. I am a firm believer that travel is the only thing you buy that makes you richer. I want to see as much of the world as I can.