A Genetic Sherlock Holmes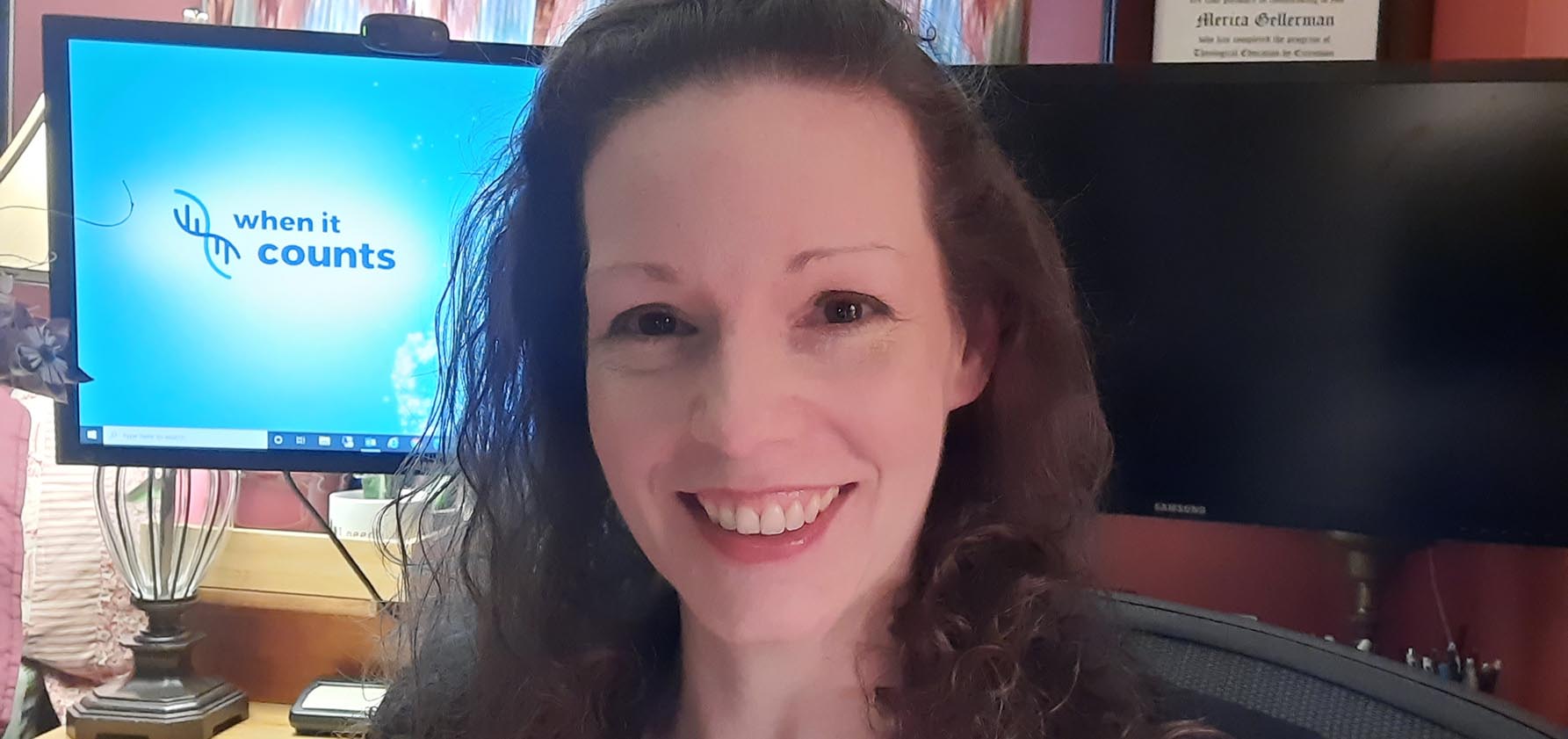 When Merica Gellerman Dermody '99 sat in her genetics class at Moravian nearly two decades ago with every intention of becoming a biology teacher, little did she know she would end up, as her husband refers to her, "a genetic Sherlock Holmes."
In the constantly advancing field of genetics, Dermody is identifying genetic diseases in patients whose symptoms would have otherwise gone untreated and undiagnosed. Instead of fingerprints, Dermody examines the sequencing of a patient's genes through a next-generation genetic test.
"Whole exome sequencing is a genetic test that analyzes the protein coding regions of the approximately 20,000 genes of the human genome," she says. Scientists use the test when they suspect a person has a genetic condition that would otherwise go unidentified by traditional single-gene and chromosomal testing, Dermody explains.
And by solving the genetic mystery, so to speak, Dermody can help the patient's physicians manage the disease, identify recurrence risk, and order carrier testing for at-risk family members. "Knowing I can potentially improve someone's quality of life is so rewarding for me," she says.
Dermody realized her passion for genetics in her sophomore genetics class. "It was in this class that I first read about genetic counseling. I realized that through counseling I could teach complex genetic material in a one-on-one environment so patients could make informed decisions about their medical care," she says. Genetic counseling combines her love of teaching, passion for genetics, and desire to help people. It was—and continues to be—the perfect career for her.
After graduating with a degree in biology from Moravian and a master's in human genetics from Sarah Lawrence, Dermody started working for LabCorp as a clinical genetic counselor, where she contracted with a large infertility clinic in New Jersey. After several years, she was promoted to clinical genomics specialist, where she works to unravel the most complicated genetic diseases.
Armed with the finest scientific training, Dermody says one of her greatest responsibilities as a scientist is to relay complex information in an understandable way. Failure to do this, she notes, leaves people confused and frustrated—unfortunately a common sentiment today.
"Most people want simple answers to complicated medical issues (like COVID), but scientists who say they have simple answers really don't," she says.
"It's my training that makes me so passionate about educating people about science so they do not feel intimidated by it. Instead they are empowered by the knowledge they gain so they can make educated, informed decisions about their health," she says.
And Dermody never forgets where her own education began—on Moravian's campus. "Moravian gave me the foundation and knowledge base I needed to build a successful career over the past 20 years," she says. To show her gratitude, Dermody recently made a generous donation to the sciences at Moravian, so the University can help future science graduates achieve the same success.
To students just starting their undergraduate careers, at Moravian University or elsewhere, Dermody advises, "Take advantage of every opportunity. I guarantee you will learn something you may very well use later in your career."