Stephanie Dillman, Health Center Coordinator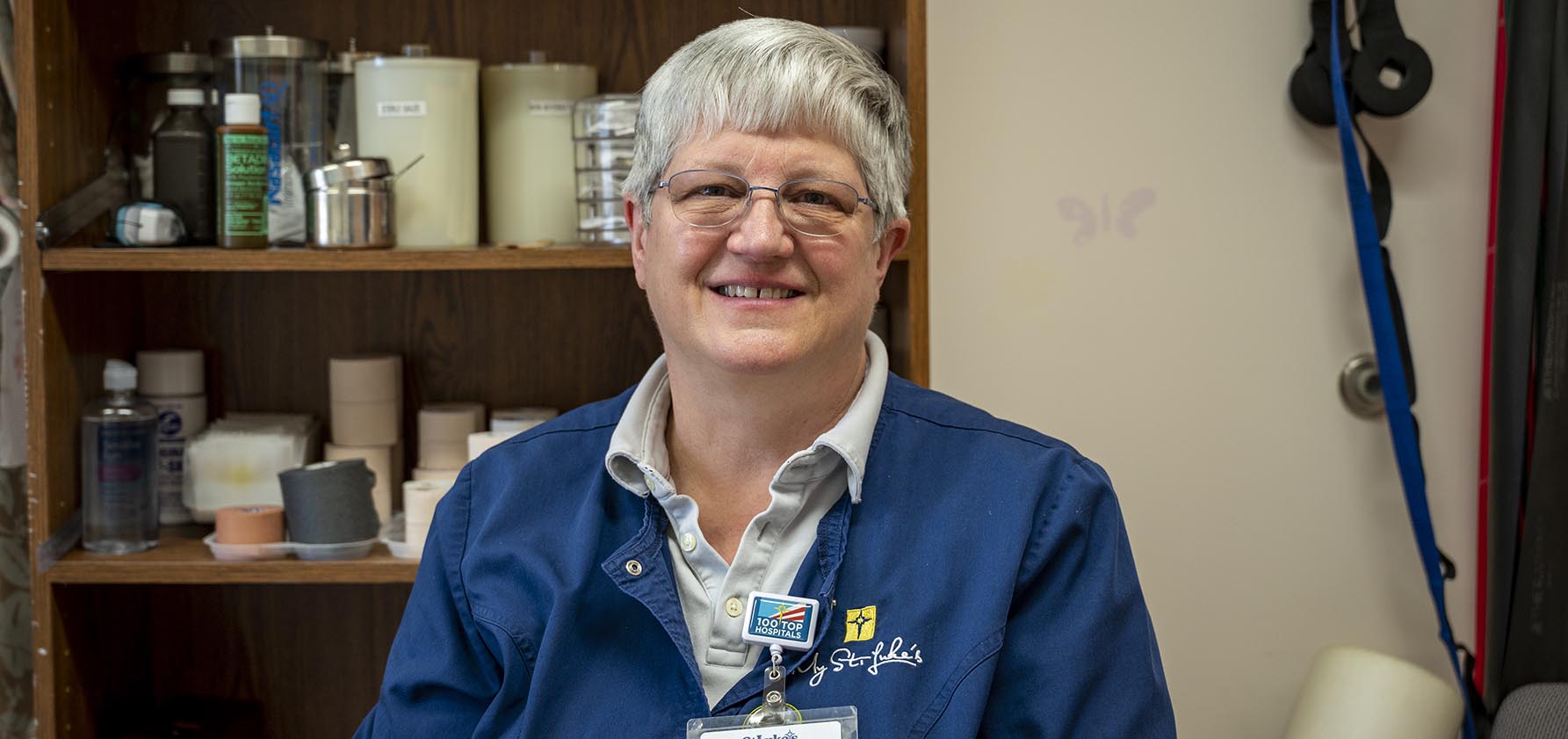 My family moved to Sciota, Pennsylvania (population 1,162), when I was 4. Being one of six children and number four in line, all my teachers knew my family and had high expectations of me. I could not be a slacker and had to keep up the family tradition of doing my best
What is your role at the university, and what do you enjoy most about what you do?
I am the health center coordinator as a contracted employee from St Luke's University Health Network. I have been a nurse for more than 40 years—which explains the gray hair—and have loved my job. Coming to Moravian was like coming to a new home. Being here and having some influence in our students' health and lives has been very rewarding. To see our students grow in their time at Moravian University has been an unbelievable experience.
What impact did the pandemic have on your job?
Well, I am not sure we have enough room to describe the impact this pandemic has had on the health center. Let's just say the past two years have been extremely stressful, but we are starting to see the light and hopefully will be moving to an endemic stage soon. The support we have received from the entire Moravian University family has been wonderful. We have so appreciated the assistance with testing, feeding us during times when we were dealing with the highest number of COVID cases, and overall support!
From your perspective, how has the pandemic affected our students?
Some students have shared that it increased their stress levels. Many have told me they have mask fatigue. I have heard stories of families getting closer as well as stories of the loss of family members. I hope we can get back to a "new normal" for all of our students soon!
Of your accomplishments thus far, what means the most to you?
Raising two wonderful children into adulthood, and they are finally both "adulting!"
Share something about yourself that people may not know.
Our family has experience firsthand a relative with an opioid addiction who successfully completed rehab and has been in a positive recovery period for almost four years. Though the experience has been extremely stressful, we have been open and honest with everyone from the beginning. The support we received has been phenomenal, and the people who approached us during this time sharing their own stories of addiction helped us to know we were not alone. Addiction happens within many families, and help is out there. If you know someone who is struggling or needs help, share your story. Support is there; you may just need to ask.
What is your favorite Moravian tradition and why?
I assisted in the last two in-person graduations, and seeing students I watched grow up has been wonderful.
What is your favorite thing to do with your free time and why?
My absolutely favorite thing to do is spend time with my family. I have two adult children and together with their spouse/fiancé and my grandsons and my husband we hang out as much as we can and laugh, joke, play, and just have fun.
I can never resist a good ______.
Piece of chocolate.
What is the best advice you have ever received?
Always treat others as you wish to be treated.