Community Partner: Feed the Children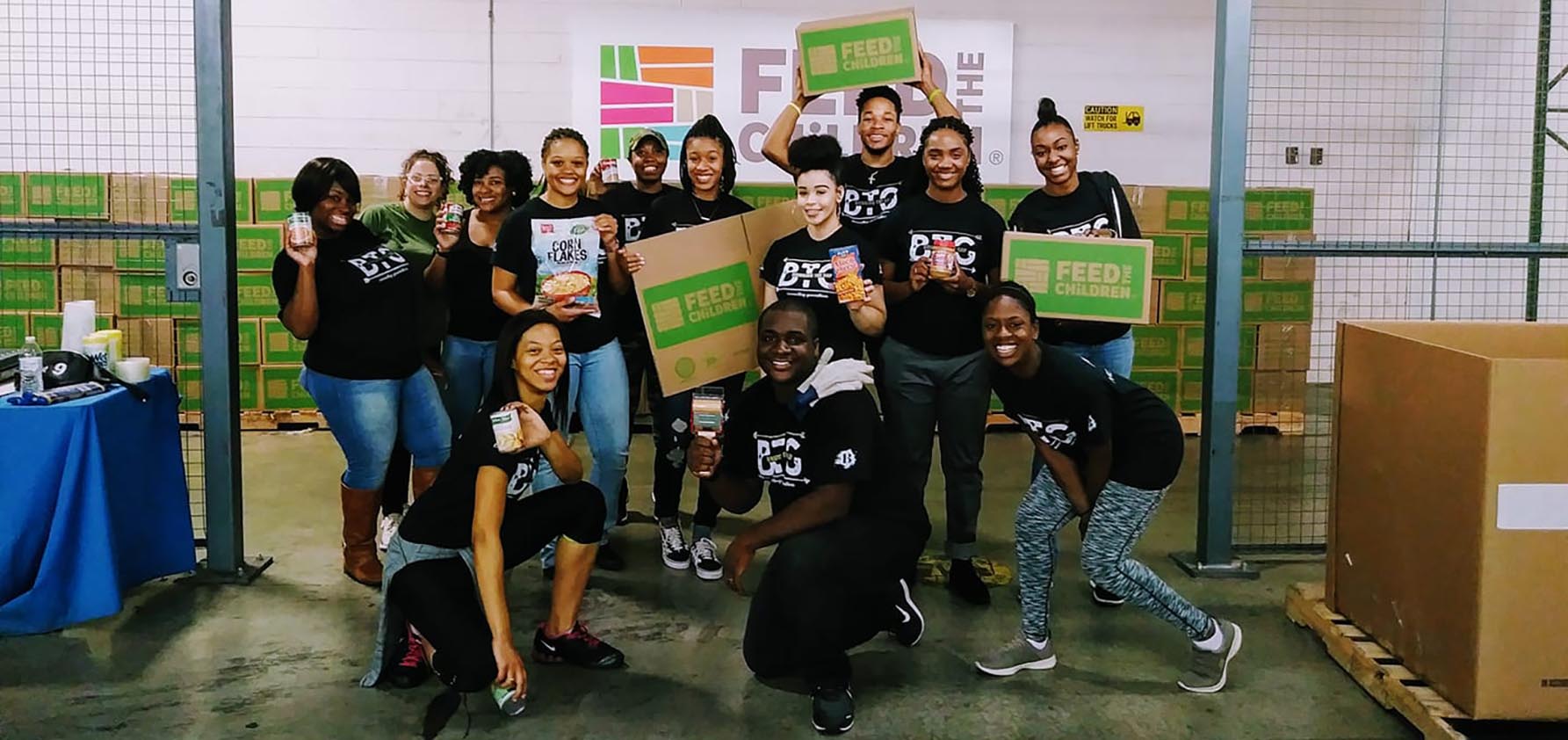 Tell us about your organization and its mission.
Feed the Children was established more than 40 years ago and is a leading anti-hunger organization.
We dare to envision a world where no child goes to bed hungry. Toward that end, we are dedicated to helping families and communities achieve stability and to reducing the need for help tomorrow—all while providing food and assistance today.
In the United States, we distribute donations of food and other items from corporate donors through our network of local community partners, we provide classroom support and school supplies to students in vulnerable areas, and we mobilize resources quickly to aid recovery efforts when natural disasters strike.
The Bethlehem warehouse distributes food, hygiene, and other needed items throughout the Northeastern United States. This is achieved through sponsored distribution events and by working with our partner agencies (other nonprofits). The Bethlehem site also hosts a Teacher Store (pictured at right) from August through May of the school year where local school districts can come and get free school supplies. Currently 17 school districts "shop" with us.
Internationally, we manage child-focused community development programs that focus on reducing hunger and malnutrition, teaching health, and promoting self-reliance in eight countries in Asia, Africa, and Latin America.
What do you love most about your job/organization?
I love to watch groups of volunteers, who are essentially strangers, come together for a common goal to help others in need. Once the group gets going, they look like a well-oiled machine that has been working together for years. The amount of work that our box-packing groups get done in three hours would take our small staff of six three days to complete.
How does Moravian University support your mission?
Moravian students usually come out one or two times a year to pack food and/or hygiene boxes. A large group comes out for Heritage Day, and Moravian students are there if we have emergency packing events in which we need to pack a lot of boxes in a small amount of time.
How can Moravian University—and the greater community—be more involved with your organization?
Anyone can volunteer to help pack food, hygiene, or Avon boxes through our Box Packing events. We just added weeknight and weekend events through the end of the year. We also have volunteer opportunities available in our Teacher Store. On Mondays, from 9 a.m. to noon, volunteers stock the store, and on Wednesday from 2 to 5 p.m., volunteers help run the store so the teachers can shop. All our volunteer opportunities are listed at feedthechildren.volunteerhub.com. Go to the events dropdown and click on Pennsylvania. To register, click the sign-up button, and follow the steps for registration.
What is the biggest challenge your organization faces?
Since we have so many school districts that shop with us, we are always in need of general school supplies. We do our best to provide what we can with the donations that come in, but we are always in need of pencils, crayons, rulers, and calculators. Those types of items go quickly, and we don't always have enough for all the teachers who come to get supplied for their students.
What do you hope for the future of your organization?
I hope that we can continue to grow our volunteer program, our box program, and our Teacher Store program so that we can reach as many people as possible who need a helping hand.