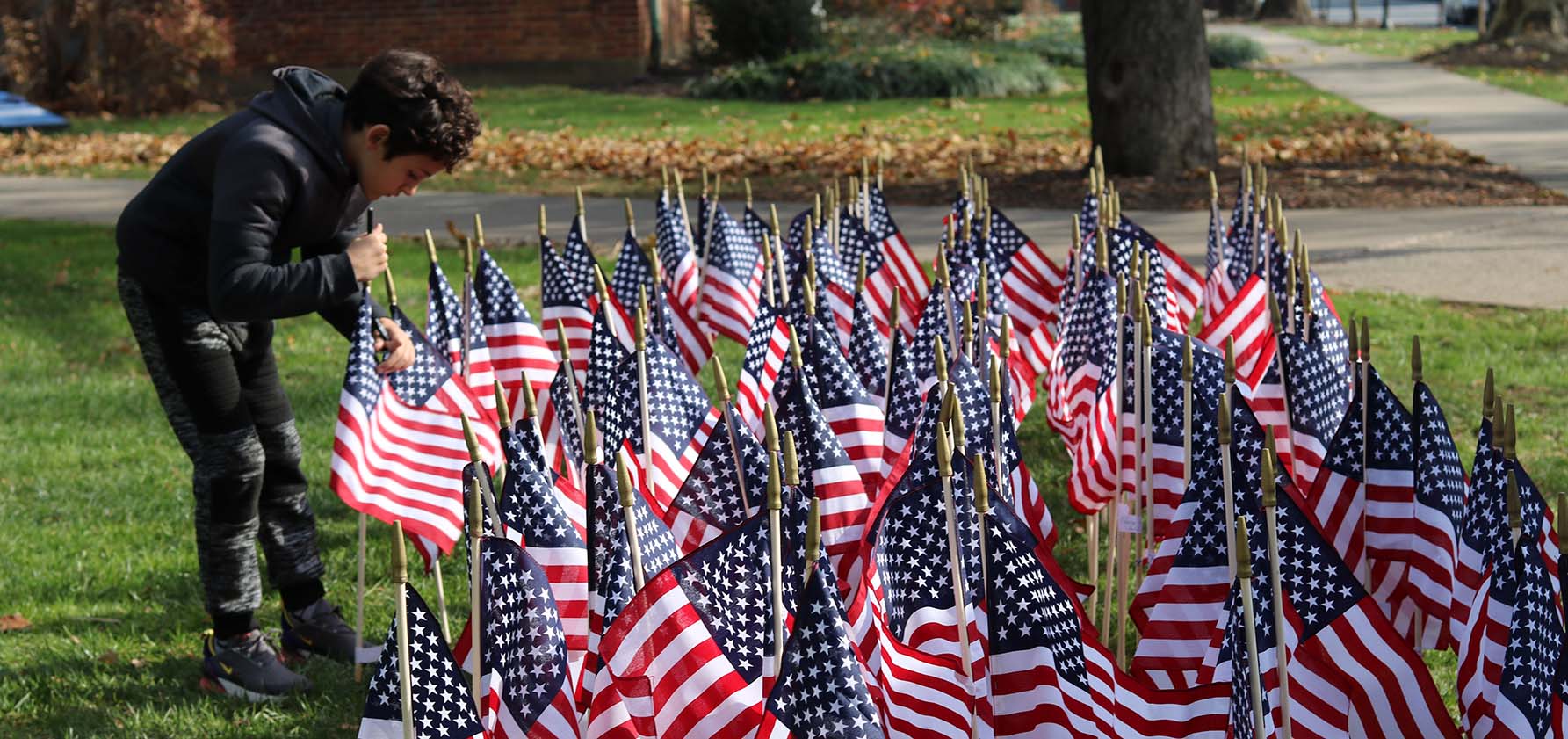 Tomorrow, November 11, is Veteran's Day, and the Moravian University community has planned several special events to honor the courageous men and women who defended our nation.
Annual Flag Dedication, 8 a.m. to 4 p.m.
The Office of Veteran and Military Services invites you to the Annual Flag Dedication. Faculty, staff, and students are invited to place flags in the grass by the 1742 Plaza to honor a veteran in your life. Flags will be distributed at the kiosk in the HUB and at the Hot chocolate and some fun fixings will be served at the Plaza.
A Reading by William Penn Students,11 a.m.
Join us at the 1742 Plaza to listen to students from William Penn's leadership group read America's White Table, a story about the table set to remember those service members who never returned home.
Moravian Alumni Veterans Display, 3:15 p.m.
Come to Reeves Library and join research librarian Pam Johnson, the Office of Veteran and Military Services, and the Office of Alumni and Family Engagement for an introduction to and display of many of the Moravian alumni who have served in the military from the Korean War through to the Afghanistan War. This is followed by a short ceremony at the 1742 Plaza to conclude the Veterans Day events.
The Vets 5K Ruck 'N Walk, through November 13
All students, faculty, staff, and alumni are welcome to participate in the Lehigh Valley Collegiate Alliance for Vets 5K Ruck 'n Walk.This annual 5K Virtual Ruck 'n Walk Challenge is a way to honor and remember veterans during Veterans Appreciation Week, Sunday, November 7th through Saturday, November 13th. Form a team with friends or coworkers and have fun while supporting our veterans