Steel Battalion: Forging Mighty Warriors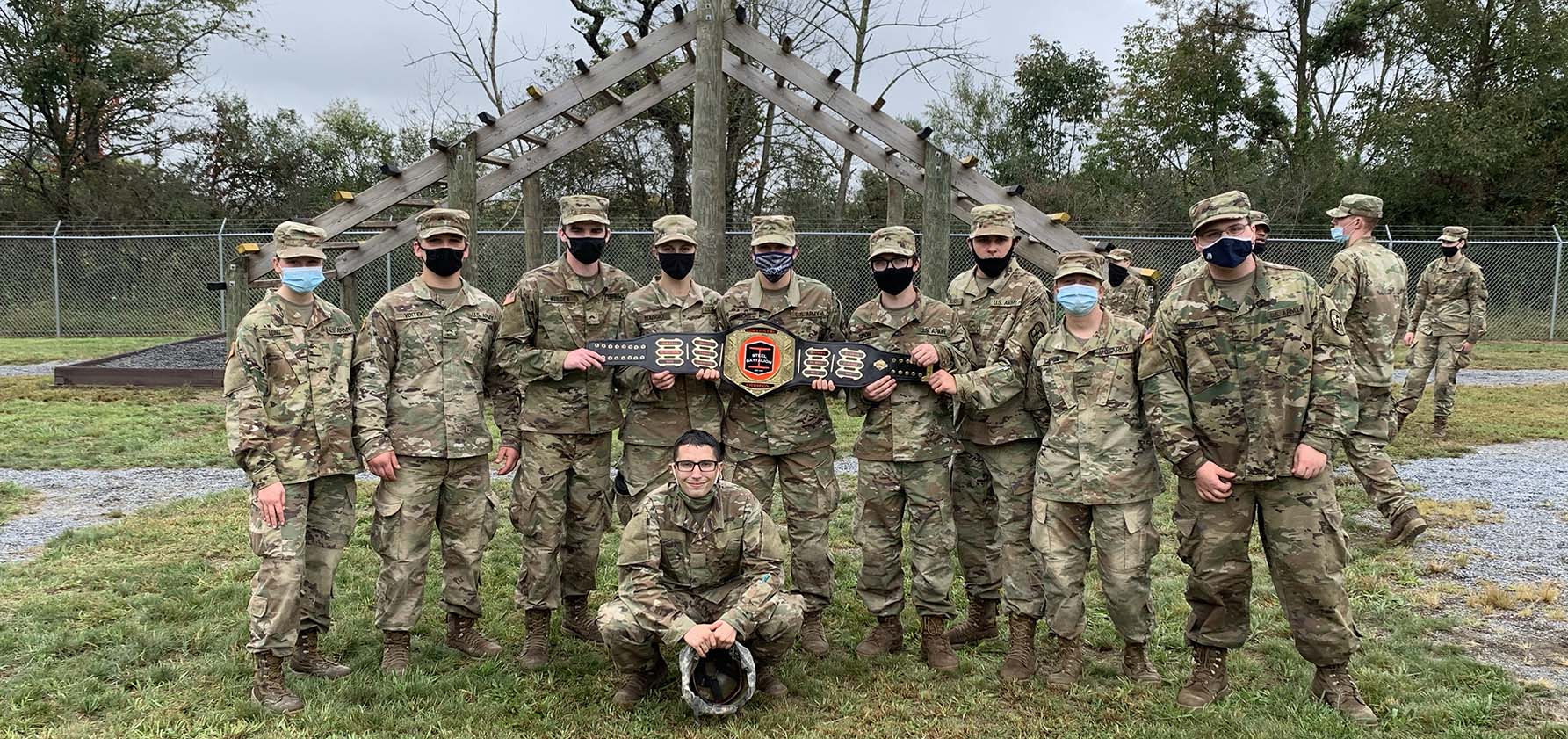 The Steel Battalion is a consortium of the ROTC (Army Reserve Officers' Training Corps) programs at 11 area colleges and universities: Lehigh University, Lafayette College, Muhlenberg College, Desales University, Kutztown University, Alvernia University, Penn State Berks, Penn State Lehigh Valley, Lehigh County Community College, Northampton Community College, and Moravian University. Founded in 1919 at Lehigh by the school's former president Henry Drinker, it is one of the first programs of its kind to be established on a college campus.
Moravian has been a part of the ROTC Steel Battalion for 59 years, and many women and men have commissioned to be successful officers in the United States Army. It is a program that builds strength of body, mind, and character. Students, also known as cadets, wake up at 0600 (6 a.m.) Monday through Wednesday for physical training. In addition to their regular course schedule at Moravian, they take military science courses at Lehigh that teach leadership skills, critical thinking, and general military knowledge needed to become an effective and efficient leader. ROTC labs teach individual soldier skills, squad tactics, and land navigation.
Cadets will spend, on average, 8 to 10 hours a week on ROTC obligations on top of all the hours spent in classes, completing assignments, studying for exams, and participating in clubs or sports teams. They must develop excellent time management skills to be successful in the class and in the field.
Most of the students involved in ROTC at Moravian have been awarded ROTC scholarships or are contracted with the army; they have taken the first step in exercising the courage and strength needed to be a member of the United States Army. These students are an important part of our school community and bring a different perspective to the classroom.