The World Stories Program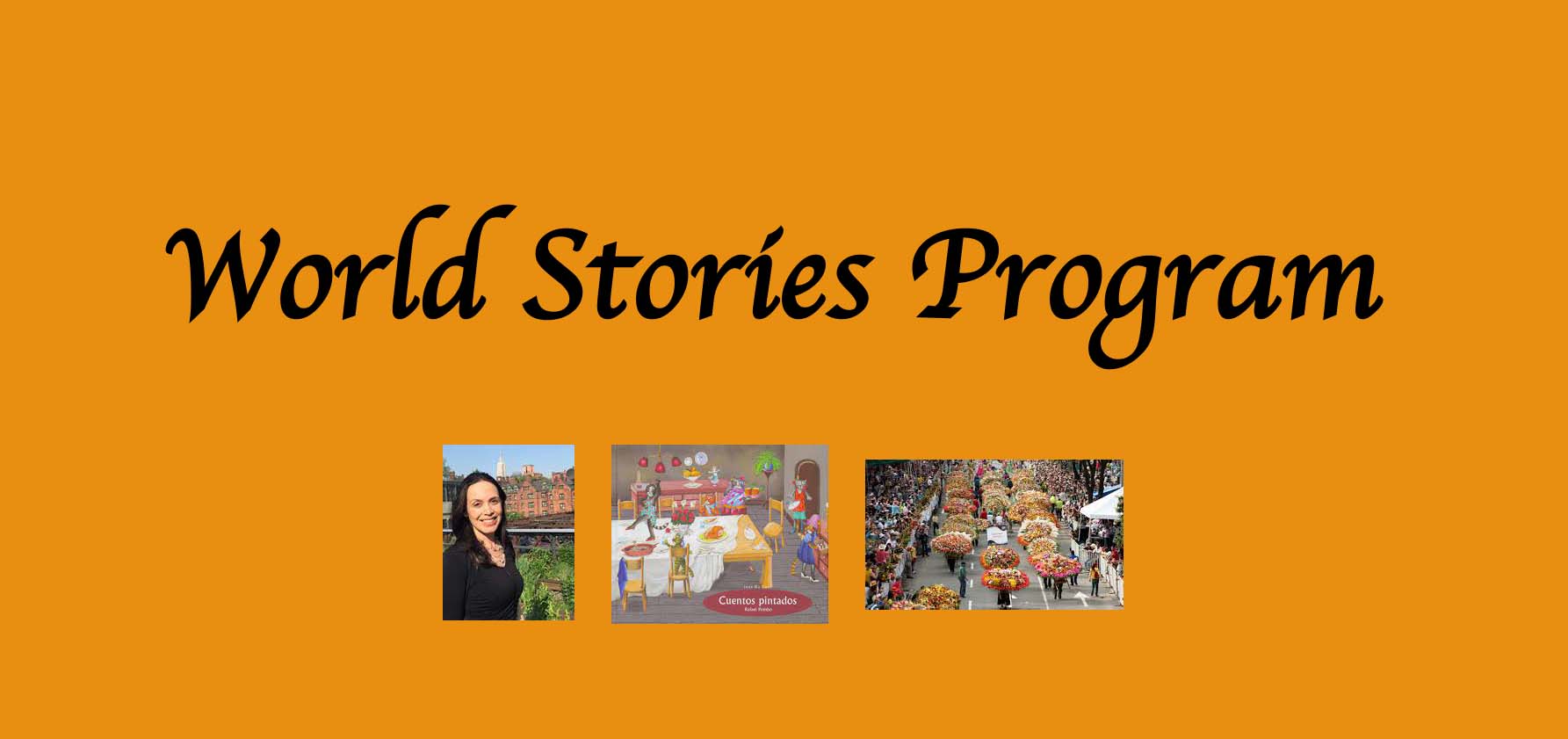 The World Stories Program, an initiative created by Moravian University in partnership with the Bethlehem Area Public Library, introduces children to world cultures and languages through children's literature. Moravian's Department of Modern Languages and Literatures, Moravian's Art Education Program, Reeves Library, and the Bethlehem Public Library are collaborators on this program.
The first event in this series premiered Saturday morning, September 25, 2021, on the library lawn. Professor of French Joanne McKeown and freshman Jenna Azar '25 read Histoire de Babar: le petit éléphant (Story of Babar: the little elephant) by Jean de Brunoff. Following the reading, Kristin Baxter, associate professor of art and coordinator of the art education program, and her art education students assisted the children in making kites.
On Saturday, October 9, the program will feature Claudia Mesa Higuera, professor of Spanish, reading Cuentos Pintados (Painted Tales) by Rafael Pombo. After the reading, Baxter and her students will assist the children in making paper flowers to celebrate Feria de las Flores, Festival of Flowers, a huge week-long annual festival in Medellin, Colombia, that celebrates the region's people and culture and showcases the stunning flowers grown all around the city.
Though designed for children ages 3–8, folks of all ages will enjoy participating in the program on the lawn of the Bethlehem Area Public Library, Church Street, October 9, from 10:30 to 11:30 a.m. Check with the library for future events in this series.