Sharkey and Kelly-Cavotta Honored for Service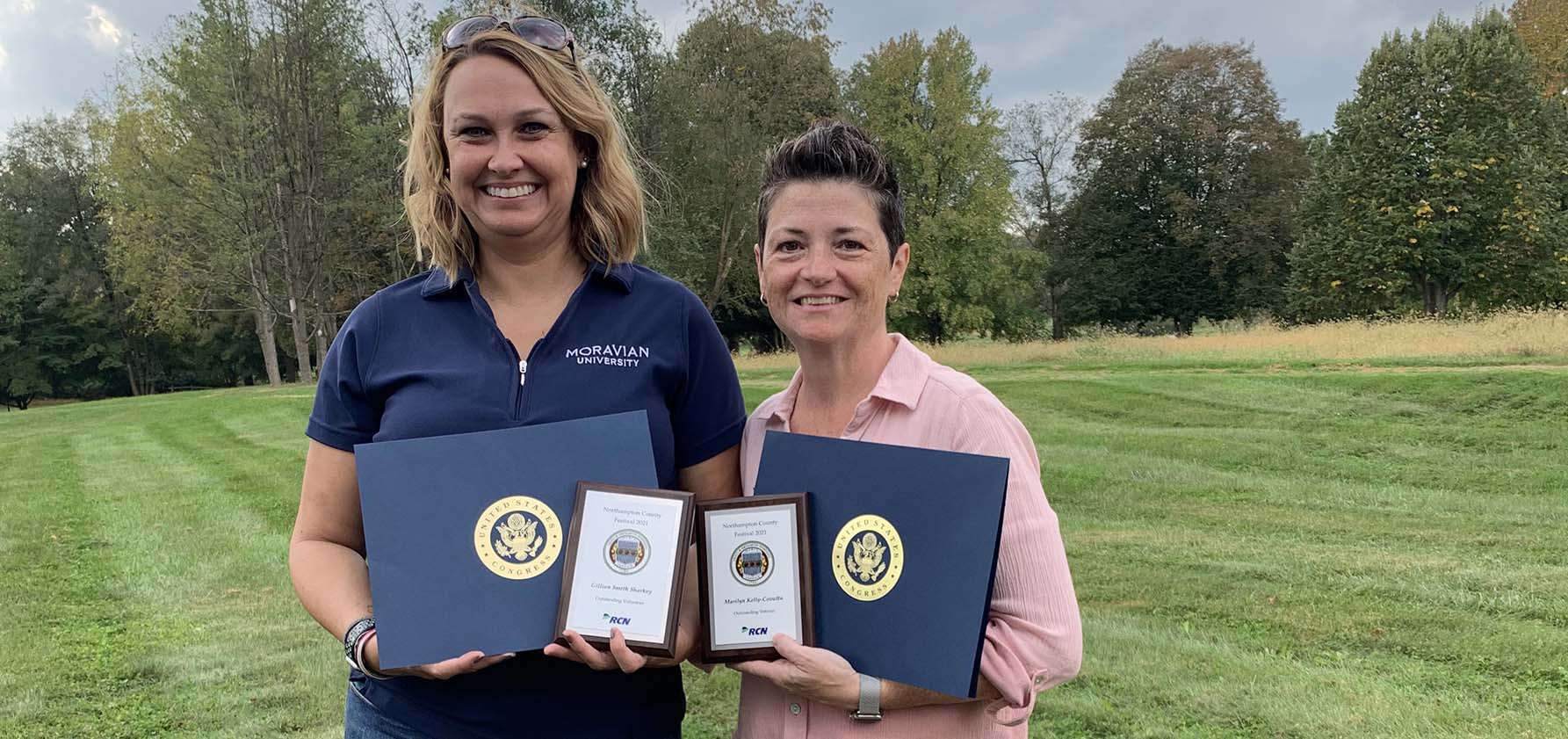 Northampton County held its second annual festival on Saturday, October 16, 2021, at Louise Moore Park in Easton where Lamont McClure, Northampton County Executive, recognized a number of municipal employees and residents for the positive impact they have on the county.
Gillian Sharkey, director of civic engagement at Moravian University, received an Outstanding Volunteer Award, and Marilyn Kelly-Cavotta, director of veteran and military affairs, received an Outstanding Veteran Award.
"We have so many people in this county who make everyone's life better through their dedication to their job or through their volunteer work," says McClure. "It is my great privilege to recognize these citizens for their service to Northampton County."
Sharkey was nominated by Amy Saul, assistant vice president for student life, and Congresswoman Susan Wild nominated Kelly-Cavotta.