Jessica Weaver, Leadership Gift Officer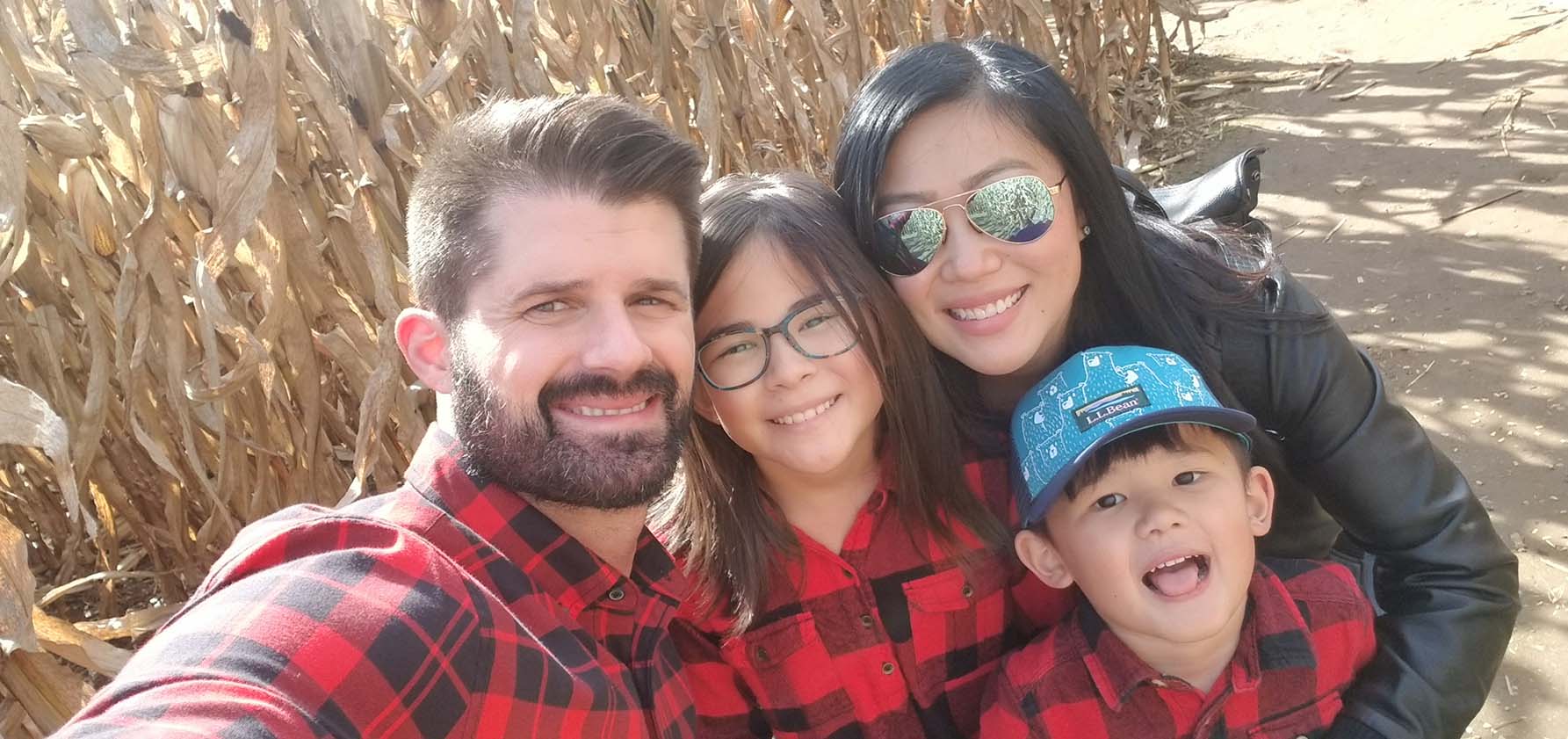 I was born in Seoul, South Korea, and was placed into foster care. My parents adopted me when I was nine months old. As I got older, we adopted my younger sister, and my parents had the realization that there was zero diversity in our small town of Washington, New Jersey, right next to Phillipsburg. We then moved to Bethlehem Township, and that is where I grew up.
Where did you go to college and what did you study?
I started my college journey at West Chester University and realized that I wanted a more rigorous education, so I transferred to Lehigh University. I received my undergraduate degree in political science, and I went on to earn my MA in political science with a concentration in public policy.
What is your role at the college and what drew you to this profession? What do you enjoy most about what you do?
I am a leadership gift officer with a focus on family philanthropy. My first foray into development happened while I was working at Lehigh University in the dean's office in the College of Business and Economics. I began working closely with their director of development and realized how transformative and impactful development work is. Initially, I was horrified at the thought of asking someone for money, it seemed so foreign to me. But as I learned more, I realized that is not what you do. You are asking someone to partner with you, with your institution, to do something that you couldn't do on your own. Creating scholarships, internship opportunities, new and innovative programs—these are all things that are often done in conjunction with development, and they resonate throughout the entire community.
Share something about yourself that people may not know.
A little fun fact is that during my time at West Chester, I filmed a spot on QVC with Billy Blanks! Up until that point, I had been a die-hard TaeBo fan. This may seem silly, but it was certainly ahead of its time given how the world has shifted to at-home workouts.
What is your favorite spot on campus?
One of things I am most looking forward to is finding my favorite spot on campus! I started mid-pandemic and can't wait to explore. However, I did have the opportunity to spend time in Peter Hall and was in awe of the history and the atmosphere.
What book, film, song, or piece of art has so touched you that you find it enduring, unforgettable?
My favorite song is "Where Rainbows Never Die" by Chris Stapleton. Given the kind people I have met over the years, I believe that everyone, regardless of age, has such a rich story to tell. I think this song also represents redemption, and everyone could use some grace and redemption
I can never resist a good ________.
Beach read! Sometimes, we all need a little escape, and I think beach-read books deliver.
Who inspires you and why?
My children inspire me because I know that I am an example to them, and they are always watching and listening. My daughter especially, because I want her to know that she doesn't exist in a society with constraints, whether they be racial or gender—she can be anything!
What is the best advice you have ever received?
My husband always tells me it takes more energy to be grumpy, so why waste it? Just be happy—simple as that!
Share something that makes you feel happy.
I am most happy when my family and I are all together—they are my greatest accomplishment!