Eric Sanders, Assistant Professor of Speech-Language Pathology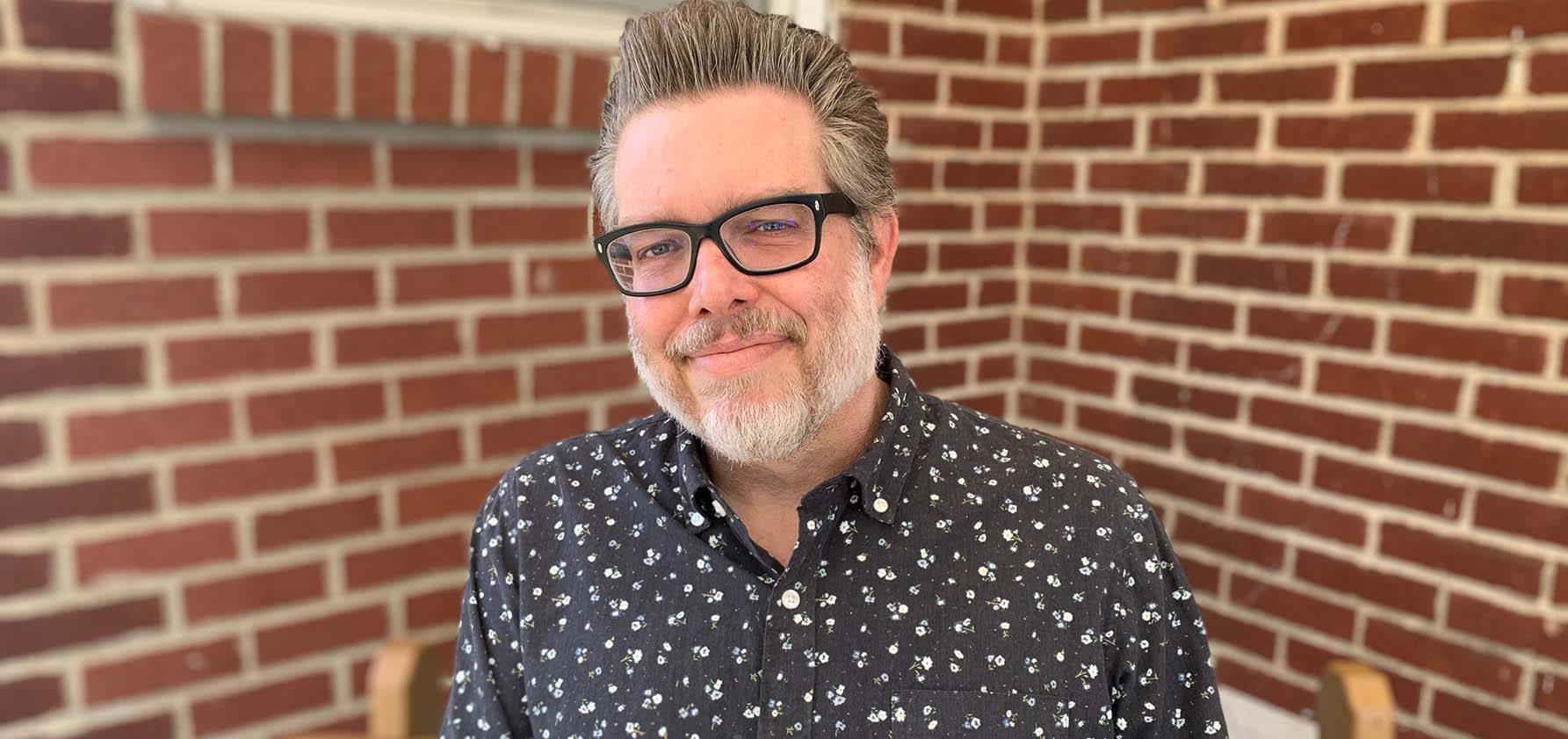 I was a middle school English teacher before I learned about speech-language pathology. I wanted to go to graduate school and originally was thinking about pursuing a PhD in English. I met a speech-language pathologist at the school where I was teaching and observed her working with students. I was fascinated with the idea of melding my love of language with being in a people profession and learning to help students communicate more effectively. From there I started taking classes in the evening and applied to different graduate programs.
What are your research interests and why are you drawn to them?
I am interested in lots of things as far as research is concerned. Right now, I am investigating how services are provided in schools for students who require augmentative and alternative communication (AAC). AAC is used when individuals have complex needs that do not allow them to communicate using oral speech. For example, some individuals who have autism, cerebral palsy, or who have had a stroke may require AAC. I became interested in studying how those services were provided, because before I earned my PhD, I specialized in AAC in the Miami-Dade County public school system. I saw firsthand some of the challenges involved in implementing evidence-based practices in that setting. I am interested in how we can train speech-language pathologists to have more confidence working with individuals who require AAC and also figuring out ways to improve the services that are provided to those students. In addition to this, I am interested in learning about better ways to teach individuals who use AAC to read and write. Finally, I am doing some really interesting work with colleagues at Moravian focused on school trips for students who have disabilities.
[See Eric Sanders's research on AAC, which was recently published in the journal Language, Speech, and Hearing Services in Schools.]
Share something about yourself that people may not know.
I have a pretty extensive record collection and like to DJ online and in person. I have several thousand full-length records and 45s. My favorite genres to spin include old soul, funk, and jazz.
What is your favorite thing to do when you are away from campus?
Go record digging because I love finding hidden gems that I can play when I DJ.
What book, film, song, or piece of art has so touched you that you find it enduring, unforgettable?
"I Only Have Eyes for You" by the Flamingoes. It was my wedding song.
I can never resist a good ____.
Slice of pizza.
Name someone who inspires you and tell us why?
John Coltrane. Not just because of his extraordinary music but also because of his ability to change and quest for something different and deeper in his compositions. Coltrane was an amazing shape shifter who grew as a musician at an incredible pace until his untimely death. I think that being able to take those types of risks is impressive and hopefully something that I will do as I evolve in my time as a teacher and scholar.
What is the best advice you have ever received or a quote that stays with you?
When I was growing up, my father always shared that the most important attribute for someone to have was being a good person. I often look back on that simple truism when I am having doubts or concerns about different dilemmas, and then I feel confident that I am doing the best I can if I am trying to be a good person.
Share something that makes you happy.
Doing things with my wife Emily. It doesn't matter if we are just hanging out at a restaurant (pre-Covid), going for a hike, taking in a movie, or playing ping-pong. I'm always happy when we're together.
Eric Sanders grew up in North Miami Beach, Florida.