Keri Young, Class of 2009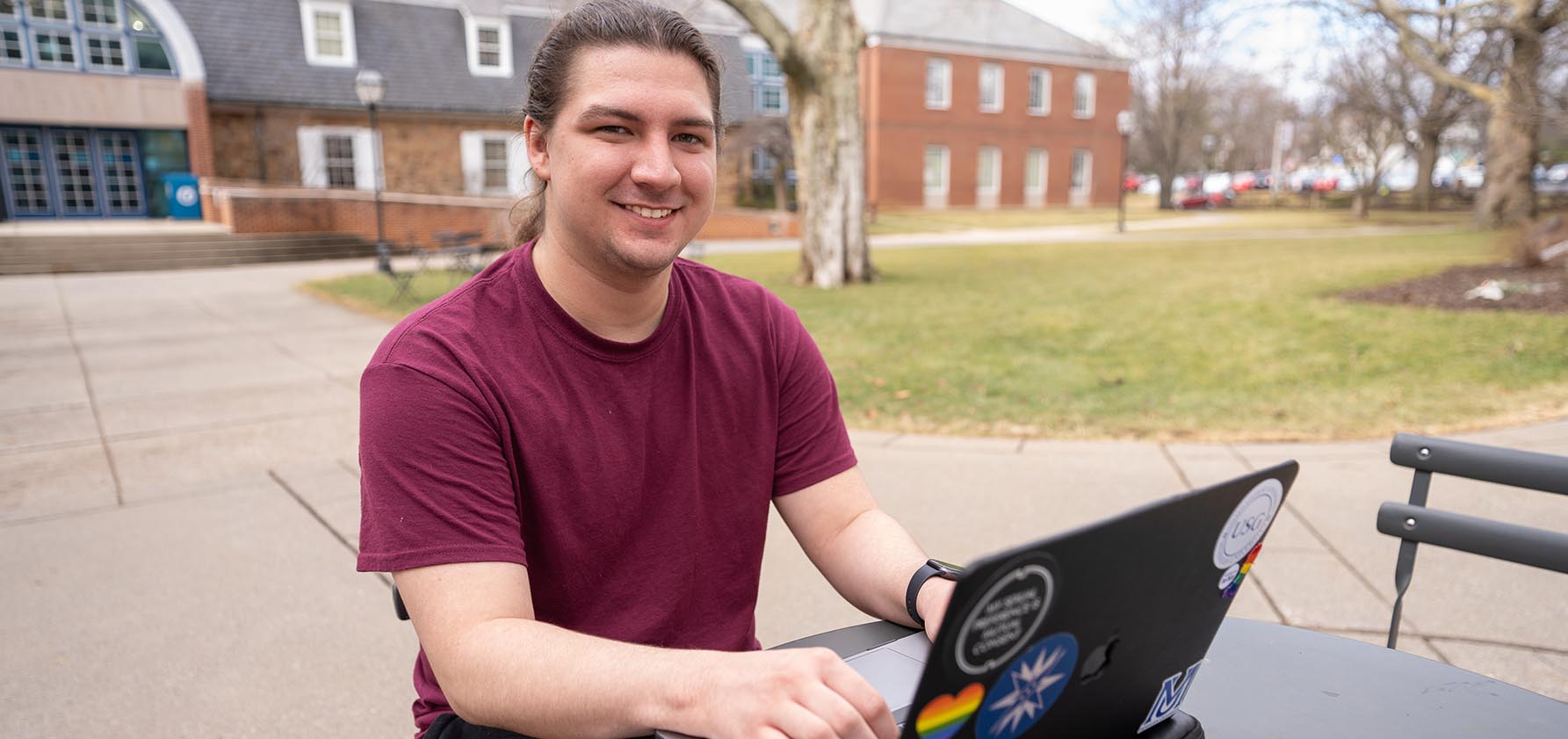 I majored in psychology at Moravian. I chose it because I wanted to help others manage their emotional and mental health. I also found the workings of the human brain to be fascinating, and I wanted to explore more of that.
What are you doing now and what do you enjoy about your profession? How is it meaningful or rewarding?
I have been employed at Meals on Wheels of the Greater Lehigh Valley for the past 12 years. When I first started here, after graduating from Moravian, I was a case manager. In that role I supervised the intake of clients and met with them to talk about their health and needs. I have since changed positions and am now the communications specialist, managing social media and marketing. Working at Meals on Wheels is important to me because it is more than just a job, it is an act of giving back to others every day. Seeing the grateful smiles on our client's faces each day when they receive their meals makes my work fulfilling and meaningful.
Tell us about one of the best experiences you had at Moravian College?
The best experiences I had were definitely my psychology classes. I especially loved those courses taught by Dr. Brill. His passion for the subject and his personality made it impossible for his classes to not be engaging and stimulating.
What is your favorite spot on campus and why?
Definitely the library. Since I was a commuter, between classes I would go and sit in the library to catch up on reading. Sometimes a little silence is the best way to clear your mind.
What do you do for fun?
I love to run. Throughout the pandemic, running was my way to refocus. I just recently completed my first half marathon and look forward to more races in the future.
Who inspires you? Why?
My sister, Robin. She passed away in 2011. Throughout her life she suffered from various health issues and thus faced many challenges. She never gave up though. She always looked on the brighter side of things and faced all of life's challenges with determination. Whenever I think something is too difficult, I think of my sister and how she would tell me to just try.
Share something that makes you feel happy.
My husband and my kids. I have two little girls who just love life to its fullest. When we all play and laugh together, well, there is nothing better.
Keri Young lives in Lower Nazareth, Pennsylvania.