Alexis LaBar, Class of 2021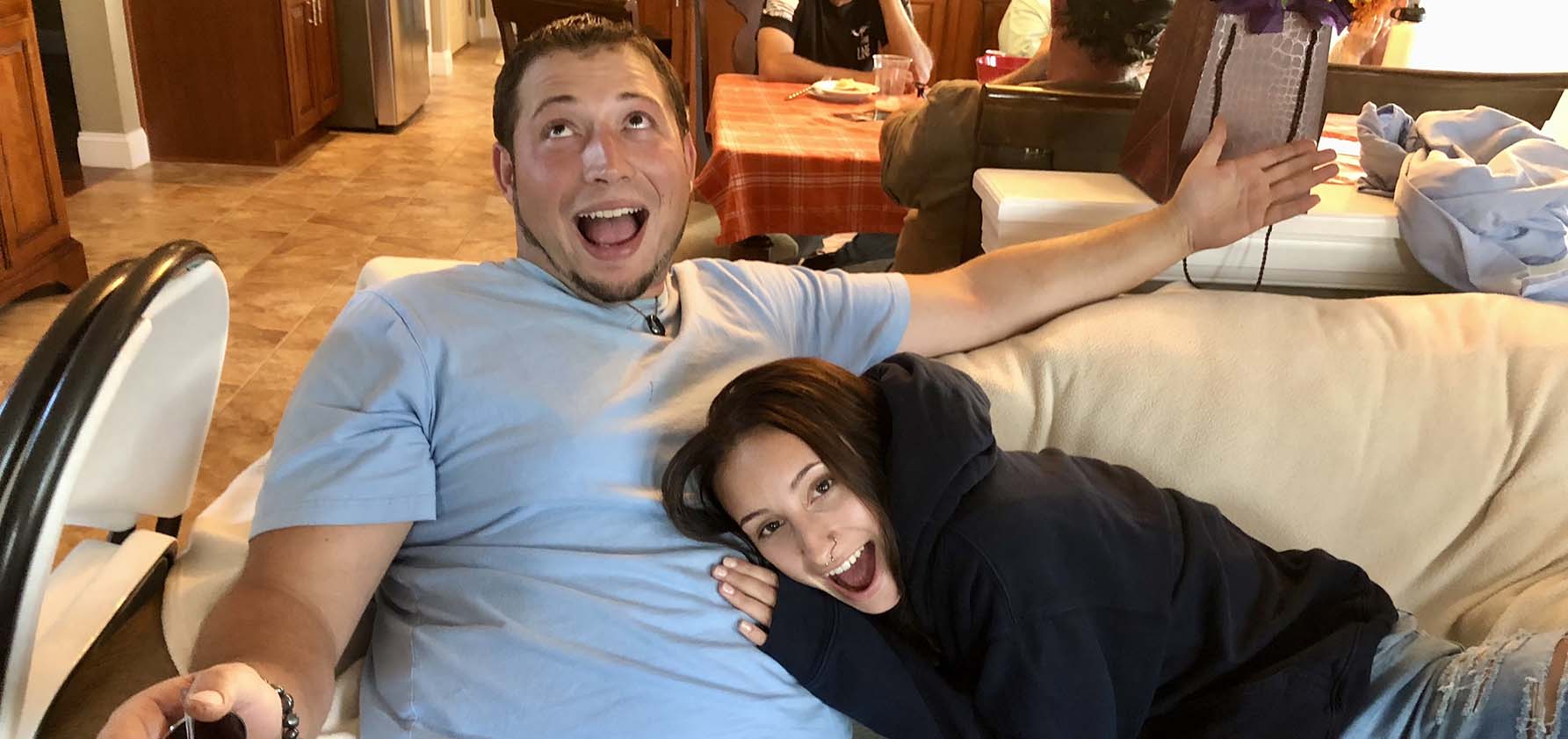 I am originally from Bethlehem, but I moved to Nazareth in fourth grade. I consider my childhood to be split between the two.
I major in philosophy and minor in global religions. My path to philosophy has been a bit of an interesting one. When I began my college career, I was 17 and thought I had the world figured out as most 17-year-olds do. I started at Northampton Community College as an English major and switched to philosophy my second semester, then switched back to English when I transferred to Moravian in 2018 because I felt like I wasn't good enough at philosophy to actually major in it. It wasn't until I took my first class with Dr. Leon that I felt like I had the skills to speak academically about philosophy. So, in a way, I owe a lot of finding my path to Dr. Leon.
What activities are you involved in at Moravian?
I am the treasurer of the Philosophy Club and a member of Phi Sigma Tau, the philosophy honors society.
What's next after you graduate?
That's the big question isn't it? I was recently accepted to West Chester University where I plan to pursue my master's degree in philosophy. I highly doubt I will stop there; I genuinely love academia and philosophy so I will most likely go on to a doctoral program. The question for me right now is if I will stay in the master's program for two years or start applying for PhD programs in the near future.
Tell us about one of the best experiences you've had at Moravian College?
One of the best experiences I've had was being a teacher's assistant for Professor Gary [Gary Shaefer, an adjunct faculty member] and his writing class for international students. This course not only taught me valuable teaching skills but also highly entertaining Arabic tongue twisters about ducks.
Share something about yourself that may surprise people.
I was not always the diligent student that I am today. High school was a tough time for me, and frankly, I rarely showed up. My love for education was something that I had to figure out on my own and with the help of professors I have met along the way. That is one of the biggest reasons I hope to become a professor myself, to inspire people the way I have been inspired.
What is your favorite thing to do when you're not studying and why?
I am probably the biggest homebody you will ever meet. I love nothing more than being at home with my family and my cat, Brekker, and playing Animal Crossing. Other than that, I love to hang out with my boyfriend, Bailey, my cousins (who always seem to be at my house), and my best friend, Dylan. Our collective hobby lately has been poker.
What book, film, song, or piece of art has so touched you that you find it enduring, unforgettable?
The film Dead Man Walking. I watched it in my Women, Religion and Film course with Dr. Denton-Borhaug. Dead Man Walking tells the tale of an unlikely friendship between a death-row inmate, Matthew Ponselete, and a nun, Sister Helen. This compelling and heartbreaking story touches on major themes of justice, women's roles in society, redemption, and religion. What I find most unforgettable about this film is how it emphasizes the many interpretations of the bible and the effect of that interpretation on society.
Who inspires you? Why?
Maybe it is cliché, but my mom is the most inspiring person to me. She is the glue that keeps our family together and the most hardworking person I know. She is grace, confidence, and class all wrapped into one person. And, to top it all off, she will never let anyone go home without a plate of leftovers.
What is the best advice you have ever received or a quote that stays with you?
"I don't pay attention to the world ending. It has ended for me many times and began again in the morning." —Nayyirah Waheed. This quote is so important to be because it is a reminder that tomorrow is always another day when we can make better decisions, try harder than we did yesterday, and move on.
Share something that makes you feel happy.
More than anything, familial values are the most important thing in my life and make me feel happy through and through. I would not be where I am today without my family's consistent love and support and good humor, whether it is my dog peeing on my uncle during Christmas dinner or my grandma being paid 20 dollars to throw a pie in that same uncle's face, we always have a great time together, and I could not be more grateful for them.