Matthew Anderson, Class of 2021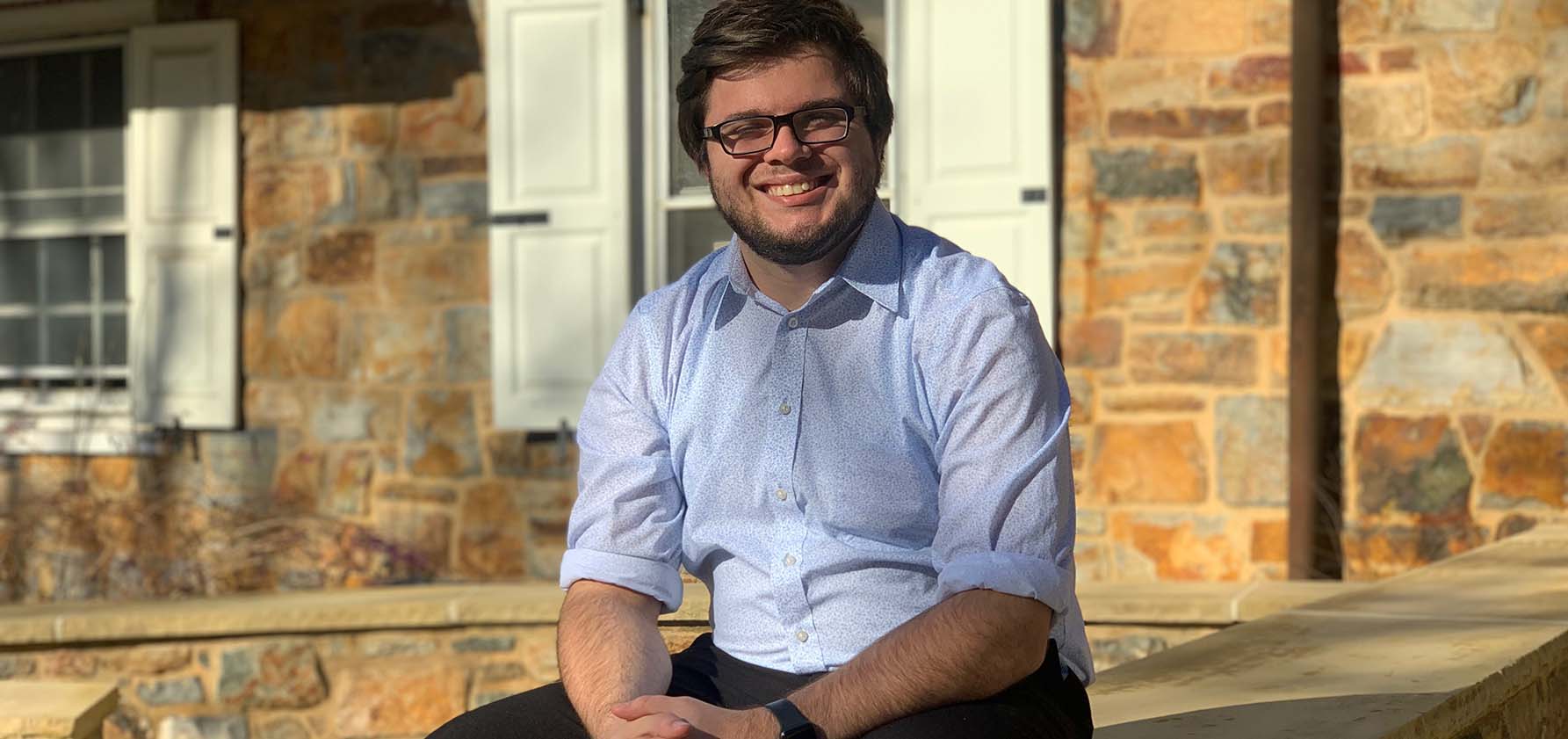 I'm a neuroscience major, and I've been working with the Center for Career and Civic Engagement to find a job as a laboratory technician after I graduate, so I can continue to work in a laboratory, doing the research I love. Outside of academics, I am copresident of 26 Point Ambassadors, treasurer of ODK, a student alumni representative, and I am on the student class gift committee. Last year, I was vice president of finance for United Student Government and the PR director for the Moravian Activities Council.
Share something about yourself that may surprise people.
I always try to teach myself new skills, such as crocheting or playing the melodica.
What is your favorite spot on campus?
The HUB because you can't walk through it without seeing a friendly face or having a good conversation with someone, even if it's a brief one while you walk to class or a meeting.
What is your favorite college tradition?
Heritage Day because I think it's an amazing opportunity for the entire campus community to reflect and to give back to the community.
What do you like to do when you're not studying?
I really enjoy playing different games—from video game to board games—with friends because it's a fun way to destress. Catan tends to be one we play the most, but I am always looking for new games.
What book, film, song, or piece of art has so touched you that you find it unforgettable?
My all-time favorite movie is "Good Will Hunting." It's an emotional rollercoaster ride with great actors and a touching story.
Who is your hero? Why?
It's a tie between my mother and father. My mother is one of the most compassionate people I know, while my father is one of the hardest working people I have ever met.
What is the best advice you have ever received or a quote that stays with you?
"You should enjoy the little detours to the fullest, because that's where you'll find the things more important than what you want."—Ging Freecss, Hunter x Hunter anime
This quote stays with me because it reminds me that the most important moments in life come while you're trying to achieve a goal, not in achieving that goal.
Share something that makes you feel happy through and through.
Making people laugh. I think comedy is one of the best ways to make someone feel better, and whenever I get someone to laugh it makes me feel great as well.
Matthew Anderson's hometown is Tabernacle, New Jersey.