Community Partner, Delaware & Lehigh National Heritage Corridor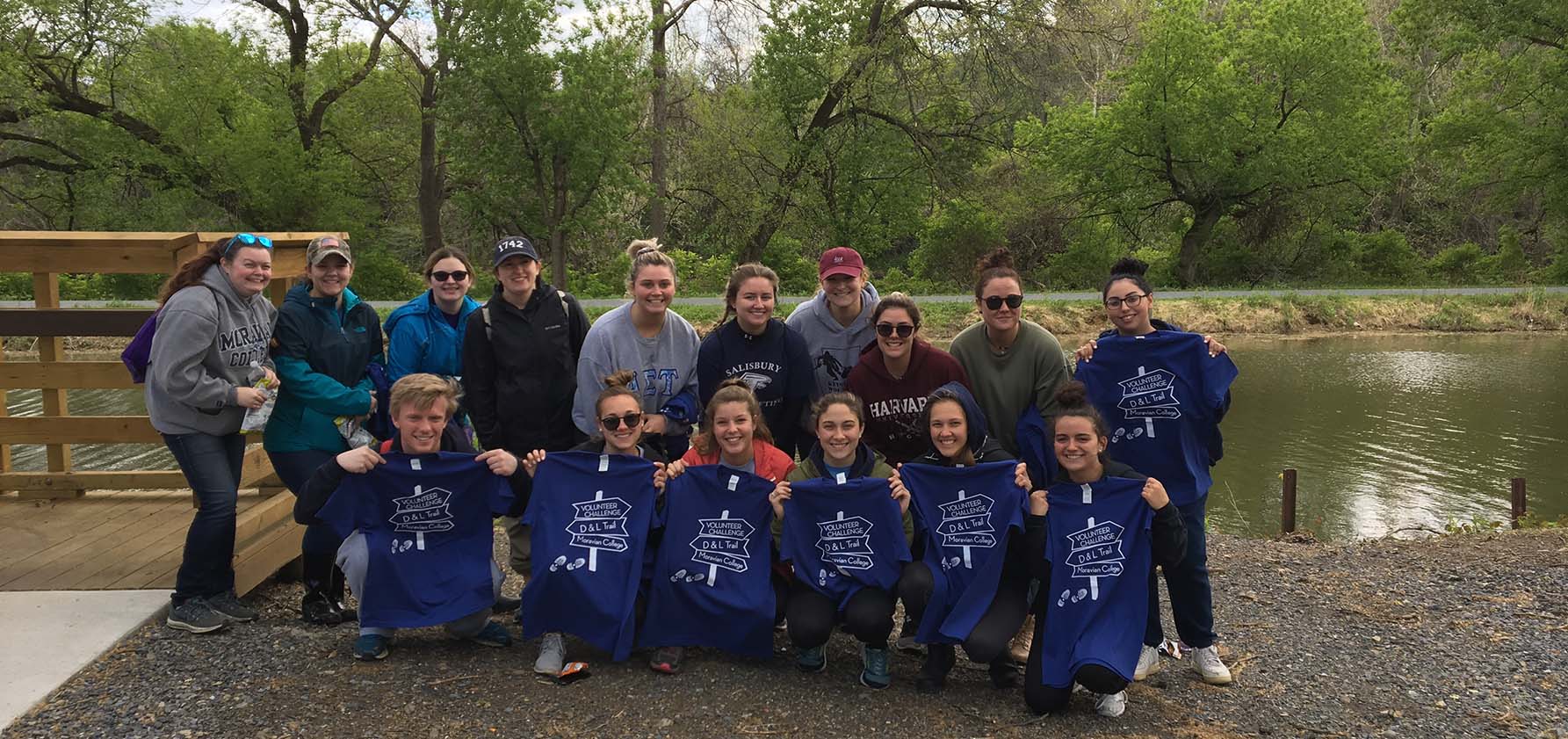 The Delaware & Lehigh National Heritage Corridor is a nonprofit that supports the five-county state and national heritage area that tells the significant story of how the transportation networks of the 1800s fueled the American Industrial Revolution. Our mission is to connect people to industrial heritage, health and wellness, economic development, nature and the environment.
What do you love most about your job/organization?
My favorite part of my job is the D&L Trail. It is more than 140 miles long and provides amazing outdoor recreation opportunities for people to walk, run, or bike. The trail goes through many towns connecting people to businesses and unique local history. The scenic beauty of the trail is amazing. It meanders along rivers and through forests, parks, and open space. People say that the trail is one of their favorite parts of their communities.
How does Moravian College support your mission?
Moravian College has worked with the D&L for many years. With the close location of Moravian College to the D&L Trail in Bethlehem, students and staff have volunteered on clean-ups, trail improvement projects, and promotions. Students and classes use the D&L Trail as a spot for learning and connecting to the local history.
How can Moravian College—and the greater community—be more involved with your organization?
Moravian College can continue to use the D&L Trail for learning, projects, and a place to spend time outdoors and enjoy nature. Members of Moravian College and the public can volunteer, become a member, or make a donation to D&L to support the trail.
What is the biggest challenge your organization faces?
Our big challenge is working to connect the entire D&L Trail from Wilkes-Barre to Bristol. More than 20 projects need to be completed to connect 30-plus miles of new trail. This involves working with numerous municipal, county, and state agencies to coordinate and fund the construction of the trail.
What do you hope for the future of your organization?
I hope that everyone in the area is able to visit and safely enjoy the D&L Trail. We want people to appreciate the critical role that the D&L Trail plays in the community and to help support trails.