5 Reasons Why Now Is the Right Time To Get a Master's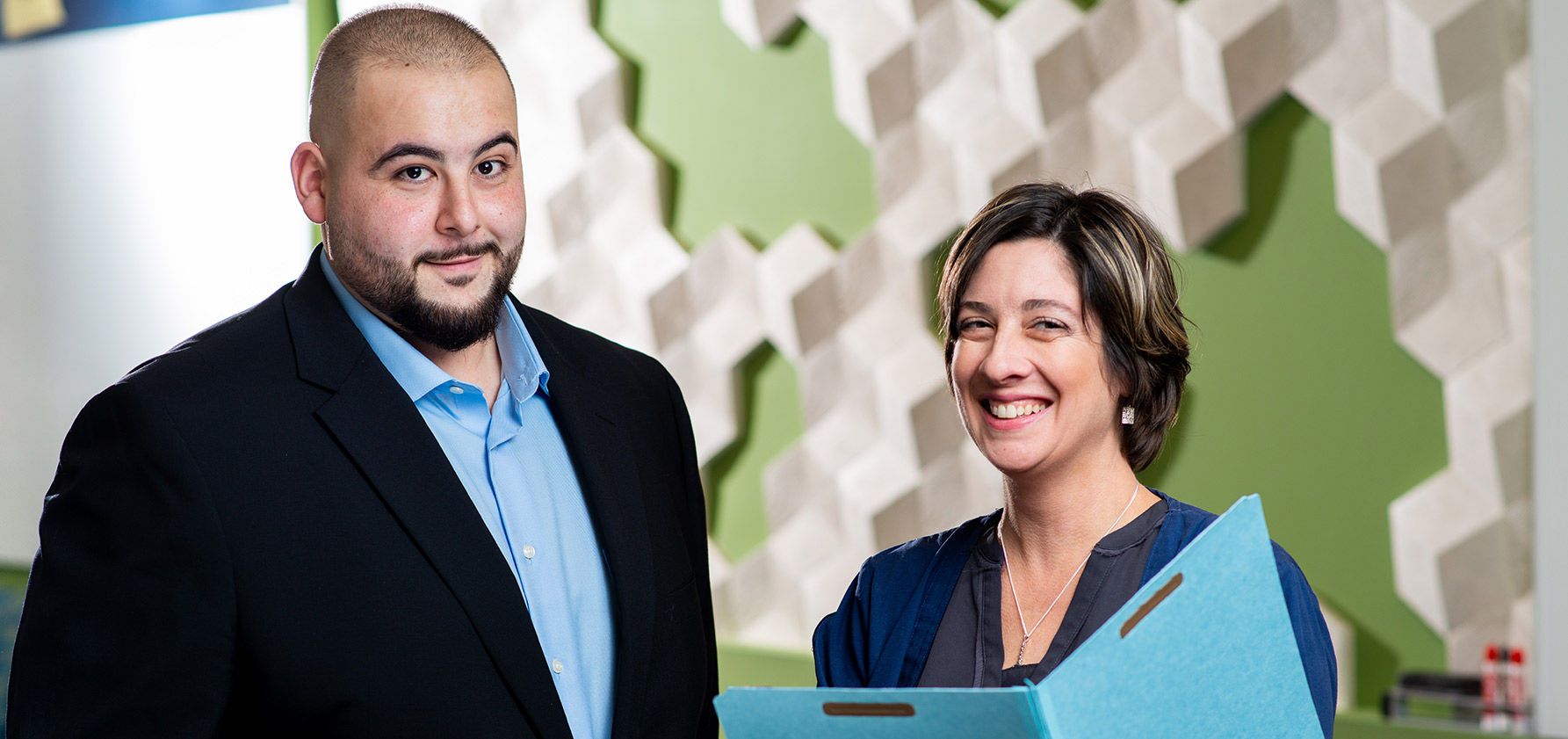 The days of "business as usual" are long gone. Now, massive changes to our economy and public health standards are bringing about uncertainty and new challenges. In this time of great change, industries and professions including healthcare, human resources, and data analytics, are looking for people who can lead, manage, and innovate.
How can you become one of the sought after professionals who can take on new challenges and lead a company into a successful future? Earn your master's degree.
1. A master's degree prepares you to manage change and lead through uncertainty.
Right now, HR professionals are trying to figure out how to build a company culture online. Data analysts are working on revenue forecasting in light of constant consumer behavior changes. Healthcare administrators are making sure their workforce has enough PPE, while trying to make a switch to telemedicine when possible. And supply chain analysts are managing global supply chain risk and maxed out production. All industries are going through massive changes and they're looking for professionals who can confidently lead their teams through. It's up to you to gain the skills necessary to fill that gap.
2. Professionals with a master's degree fare better in a pandemic and beyond.
A new research study featured in Inside Higher Ed shows that graduate degree holders are almost twice as likely to start a job during the pandemic, compared to those with a bachelor's degree or lower.
And in the long-run, master's degree holders fare better financially, making an average additional income of $12,168. Plus, according to Pew Research Center, master's degrees lead to more happiness and job satisfaction as people with a postgraduate degree are the most likely to say their job gives them a sense of identity.
3. Master's degrees now have a lower opportunity cost.
The job market isn't in the best shape right now. With hiring freezes and furloughs in place, certain jobs can be tough to come by, especially if you're a recent graduate or trying to switch careers. A master's degree can give you the necessary experience to stand out in a pool of applicants and move up in your career.
Plus, with less commute time and quieter weekends, now is the perfect time to put together your application and complete any prerequisites!
4. A master's degree will rapidly grow your network.
We may be focusing on social distancing right now, that doesn't mean your professional network can't grow! When you pursue your master's degree, your network is sure to rapidly expand—you'll have connections to a large alumni network, faculty who are industry leaders, and fellow students who are Lehigh Valley professionals. This can help your resume stand out when you're on the job hunt or looking to get promoted. You never know who your next hiring manager might turn out to be!
5. A master's degree provides you with a sense of personal achievement and pride.
These days, it's easy to feel a little stuck—personally and professionally. Time is passing, but our opportunities for accomplishments and exploration are limited. So why not make the most of this newfound free time? A master's degree is a major commitment that says you're willing to put in the hard work to improve yourself. And dedicating time to improve yourself can give you confidence, a sense of purpose, and a desire to make a difference.
---
Ready to earn your master's degree? Find a program that's right for you or start your application now.