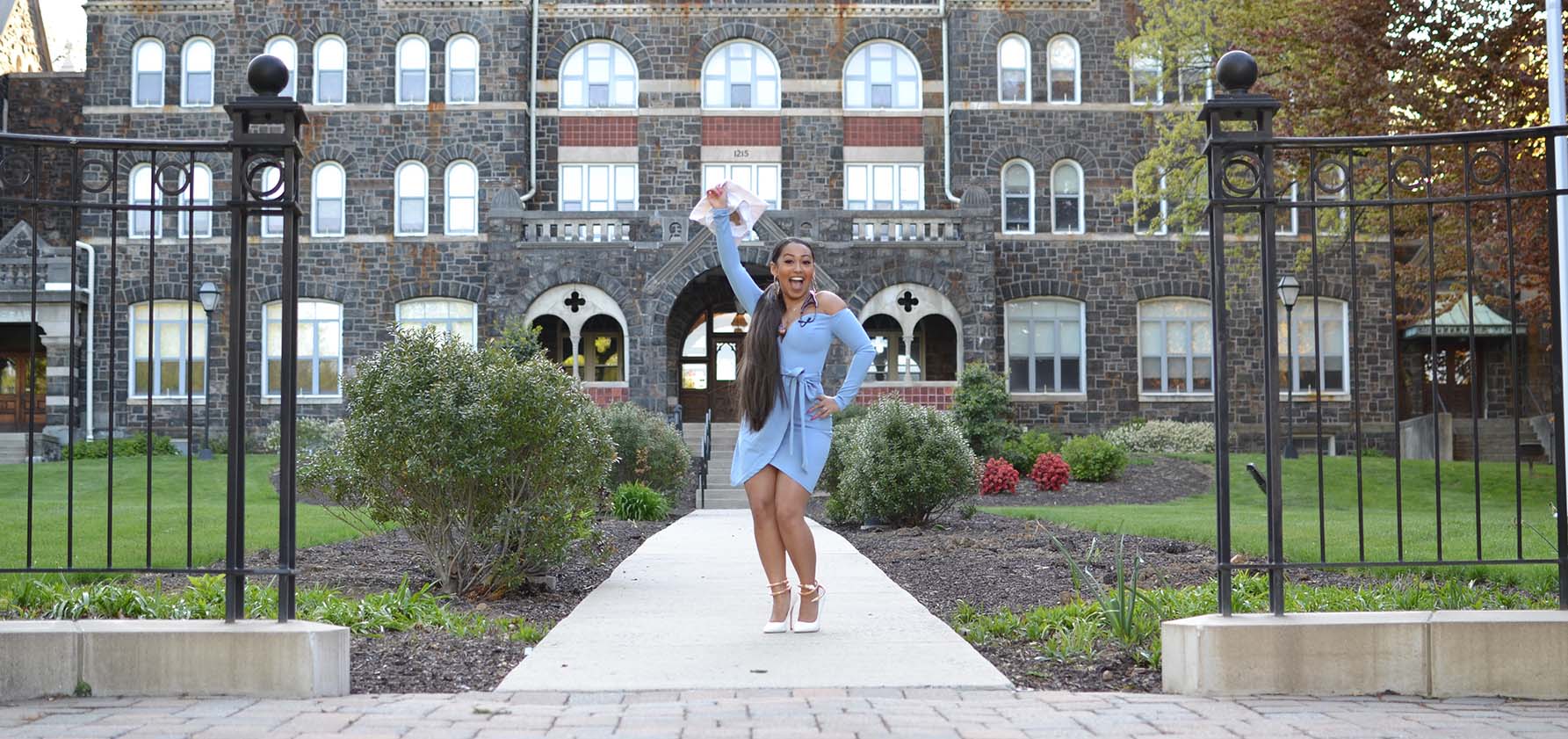 By Janiya Punzalan, Class of 2020
Entering Moravian College, I wouldn't have thought I would have an impact on the campus itself. I never would have imagined being in a sorority. I never thought I would become president of any club let alone have an idea to create one.
Now I can say that I became a founding sister for a beautiful sorority (the Eden Chapter of Mu Sigma Upsilon) and the first of its kind on Moravian's campus. I created a club (FroNation) that helped build friendships and advance inclusivity for students of color. I even minored in Africana Studies, which helped fuel my passion for black activism.
The path wasn't easy, but I don't regret anything that has helped transform me into the woman I am. I want to thank everyone who stood by me through the challenges of nursing school. There were plenty of ups and downs, but here I am with my bachelor of science in nursing!