Tristan Gleason, Assistant Professor of Education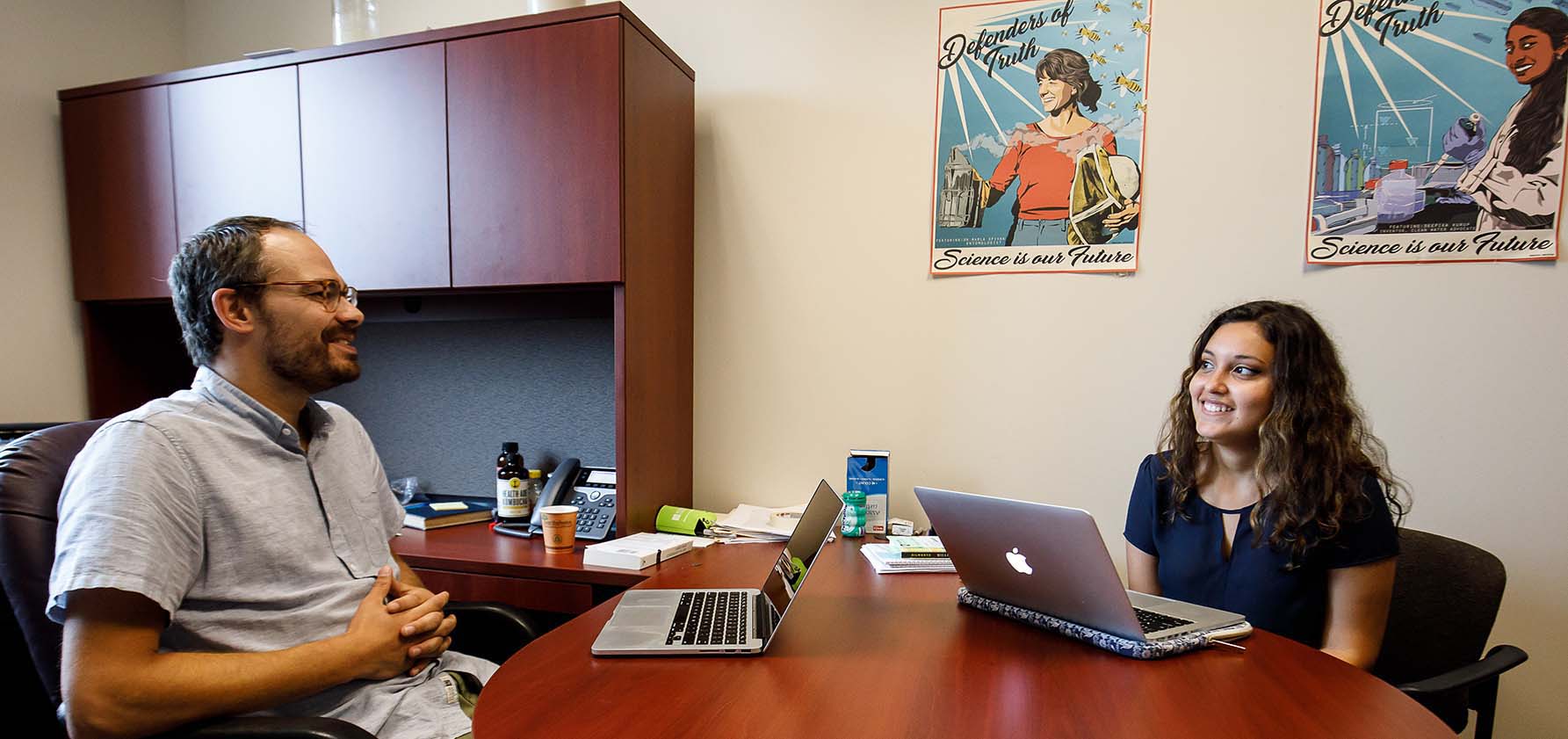 Where did you grow up?
Portland, Oregon
What are your research interests, and why are you drawn to them?
My research interests include the intersections between education, science, philosophy, and politics. I was a science educator before earning my PhD and believe that both education and science are crucial topics as we grapple with contemporary dilemmas and climate change in particular.
What is your favorite class to teach and why?
That's very difficult to answer. I love working with both pre-service and practicing teachers in classes that promote critical and historical considerations of topics like curriculum and pedagogy. Recently I have loved teaching first-year writing seminar (FYWS) courses that focus on the intersection between science fiction and social justice.
Share something about yourself that people may not know.
I lived in Sri Lanka for six months on two different occasions, including in 2004 when I was on the south coast of the island during the large tsunami caused by an earthquake in the Indian Ocean. I first went to Sri Lanka in 2000 as a student on a study abroad program, where I lived with a local family for six months while studying the language—Sinhalese—and taking courses related to Buddhism, environmental studies, and anthropology. I returned in 2004 as the assistant program director for the same program, where I served as a teaching assistant to the local professors and helped with home stays.
What is your favorite spot on campus?
The third floor of PPHAC, because I spend too much time there not to enjoy it, and there are great big windows that offer a great view of campus through the seasons.
What do you enjoy when you are off campus?
Spending time outdoors with my pup and my partner because it both relaxes and energizes me.
What is your favorite book and why?
Another question that is impossible for me to answer. I've been somewhat obsessed recently with Ursula LeGuin's Always Coming Home. LeGuin describes it as an "archaeology of the future," and it's a strange mix of my interests in science fiction and ethnography.
What makes you happy?
Swimming, especially in the ocean.