Maggie Jones, Class of 2020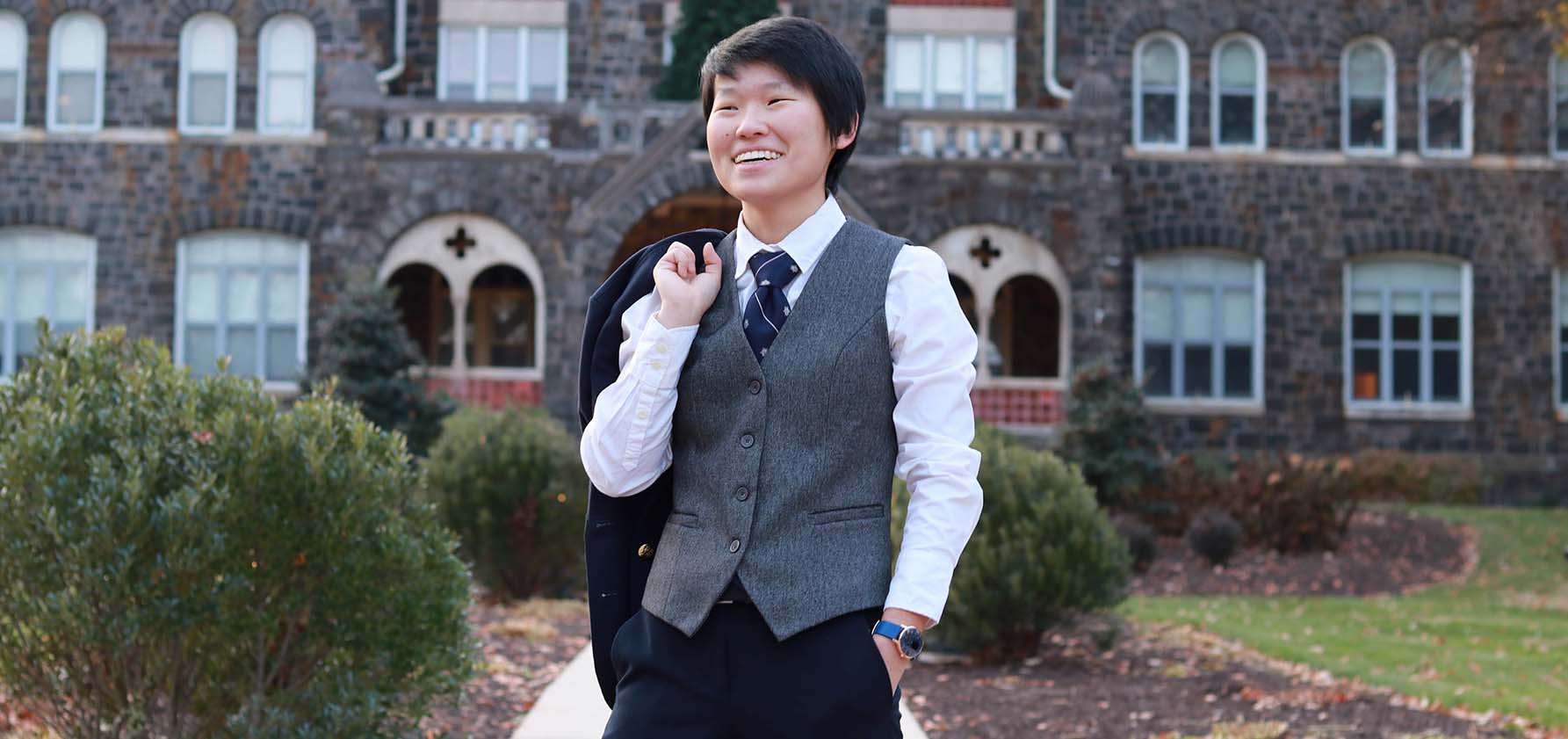 Where did you grow up?
Morristown, New Jersey
What is your major, and what activities have you been involved in?
My major is cellular neuroscience, and I enjoyed many wonderful opportunities during my four years at Moravian. I am privileged to have had the opportunity as a student trustee to act as a full voting member on the Moravian College Board of Trustees, a position many institutions do not offer students. Through my role on the board, I helped represent the student body and gave board members a deeper insight into the thoughts and opinions of the students that make up our institution.
I served as president of the Brain Club, which planned, coordinated, and hosted events at elementary schools across the Lehigh Valley to teach neuroscience to children; served as vice president of Omicron Delta Kappa, the national leadership honor society; was a Student Alumni Representative; and a member of Women in Science and Engineering. In addition, I am a member of the Phi Eta Sigma honor society and Beta Beta Beta (TriBeta) the national biology honors society.
What's next after you graduate?
I plan to take a gap year to explore different fields of pharmaceuticals. The following year I hope to apply to a PharmD program to become a clinical pharmacist and later specialize in psychiatric or neurologic pharmacy.
Share something about yourself that may surprise people.
The summer of my sophomore year of college, I decided to ditch the gym for ballroom dance. When I am home, I attend classes weekly at the Arthur Murray Dance Studio. More recently, I took up line dancing during a trip to Nashville, Tennessee. I hope to continue both line dancing and ballroom dance after college.
What is your favorite spot on campus?
The skybox (conference room 338) on the third floor of PPHAC. It has the best view of campus and the Bethlehem Star on the southside of Bethlehem. It's a great spot to study, watch a movie, and hang out with friends. 
What is your favorite college tradition?
When I was in the marching band drumline, we would play Benigna, a certain drum cadence, at the end of every band rehearsal and event. It would get the crowd involved and pump us up to perform at our next rehearsal or performance.
What do you most enjoy doing when you are not studying?
Golf, because it allows me to clear my mind and focus my attention on one thing; it's like a form of meditation.
Do you have a favorite book?
Becoming by Michelle Obama. It conveys a great message and is reflective, inspiring, and informative.
Who is your hero and why?
My mom. She has come through a great deal of adversity during her lifetime, and her determination and strength have always inspired me. In addition to her perseverance, she is extremely giving and has always been there to save the day. My mom is brilliant and has never run out of words of wisdom. I am forever thankful for all that she has done for me, and I hope to be as caring, giving, wise, and strong as she is one day.
What is the best advice you have ever received?
"You are loveable and capable." At my high school graduation, a teacher gave me a pin that says "Loveable and capable." She had received the pin from one of her teachers who said to her, "When you find the right person to give it to, pass the pin onto them." In times of doubt, I think of my "loveable and capable" button and remind myself that I am worthy of persevering through any challenge.
What makes you happy?
My Moravian family brings me happiness because they all make me feel loved and supported. Not a day goes by that I fail to receive a smile or hello from a staff member, a faculty member, and/or a peer. It's seeing these faces that brings me joy and entices me to get up and engage with the day.