Field Hockey Team's International Tour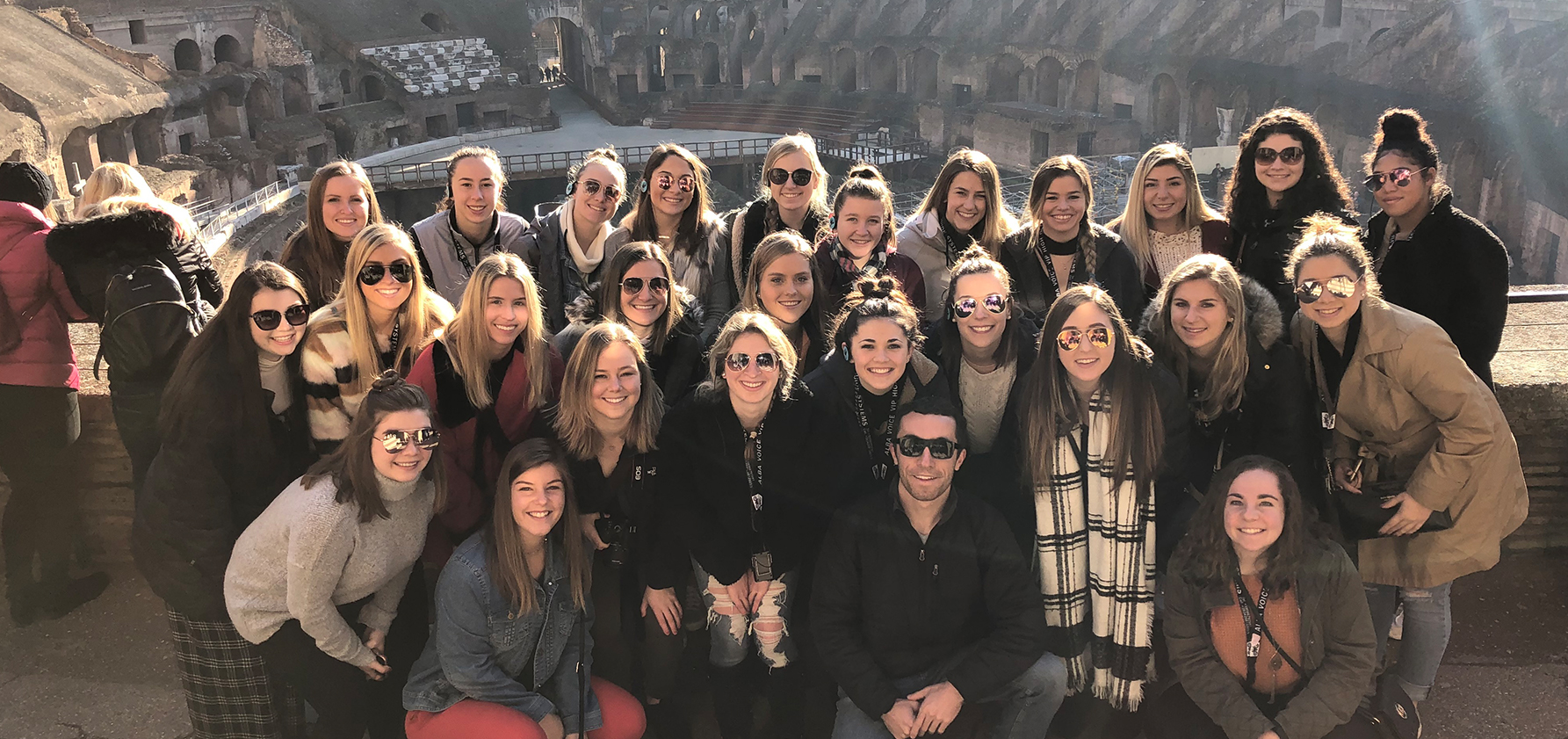 On the Hounds' final day in Rome, they went to the Colosseum and Roman Forum with a guided tour guide and learned about the two historical landmarks. After the team got to venture off for lunch in the city of Rome.
At 4pm the team headed out to their last competition in Rome. At the beginning of the game each team had to walk to the middle and then exchange their gifts to each other. Moravian gifted the S.S. Lazio Hockey Team a Moravian magnet and the other team gifted our girls a sticker of their teams logo. After the exchange the game was underway and both teams played very and had a lot of fun. After the game the Hounds had the chance to sit with the opposing team at dinner and talk with them.
On day 9, the Hounds had one last morning in Rome before leaving for the airport. Some of the girls went to the Trevi Fountain again, visited the Spanish Steps, and we're able to visit the Santa Maria church which was right next door to our hotel. After their last adventure in Italy the team headed back to the hotel to pack their bags and head to the airport.
When the team arrived at the airport they checked in and we're on their way back home to the United States! The team arrived safely in Newark, NJ on Thursday, January 17th.
Huge thank you to our two awesome tour leaders Jeff and Nate from ProActive Travel for everything!
Thank you Spain & Italy for the many memories! Ciao!