Spending Three Weeks in Europe For a Class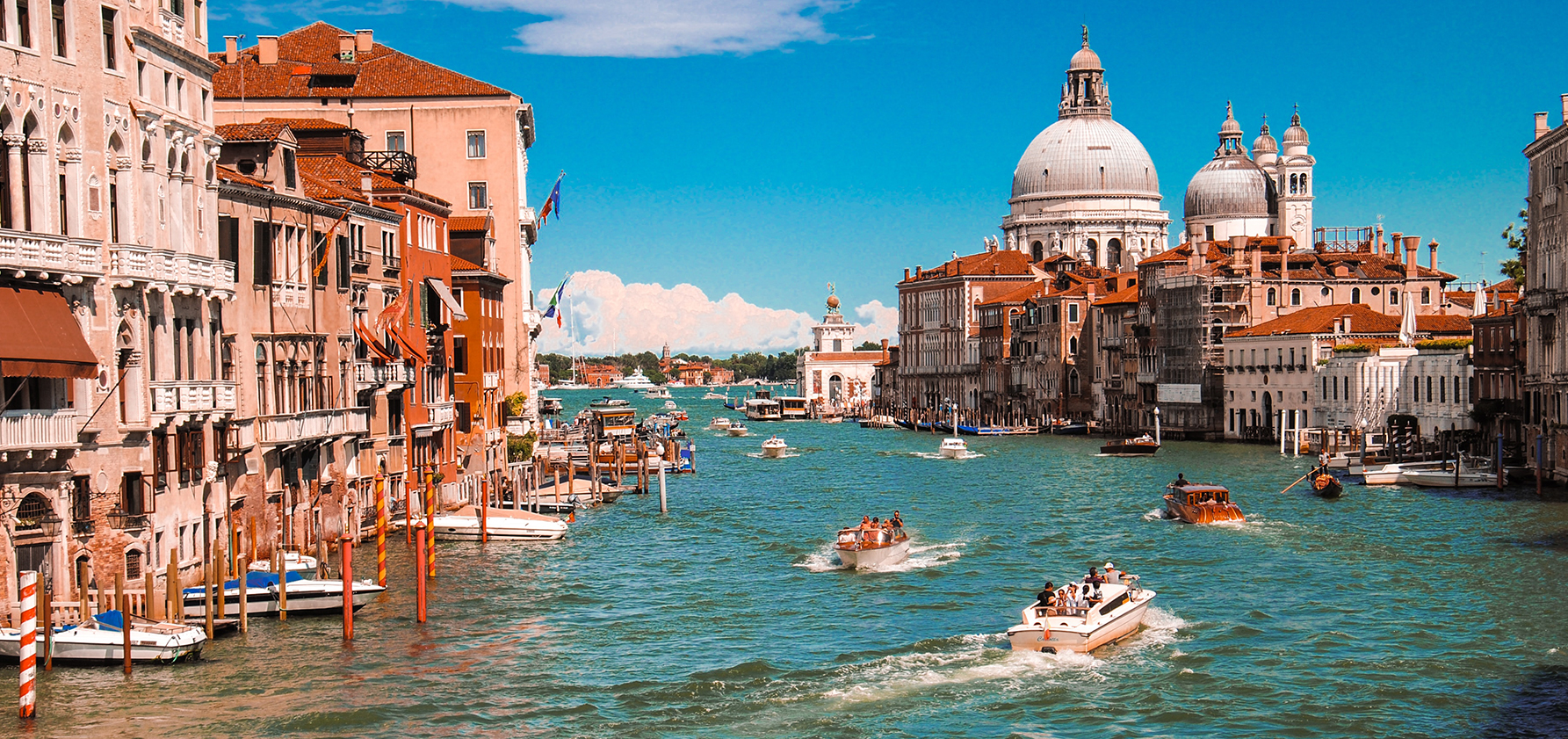 For nearly three weeks this past May, I was fortunate enough to call Europe home. I saw some of the world's most beautiful and historic sites with a group of fellow Moravian College students through Dr. Lalande's May Term trip to Venice, Salzburg, Munich, Paris and Berlin. The steps of the Santa Maria della Salute in Venice, the Salzburger Dom's courtyard, and the streets of Paris and Berlin became our classrooms as we learned about the distinct architecture and rich history of the buildings around us.
Venice was built on the water on top of a foundation of tree trunks, so there are no cars or roads, but charming, winding labyrinths of canals dotted with boats. To get from one end of the city to the other, we took the vaporetto, or water taxi, which made seeing the sites a lot easier and quicker. But subways, trolleys, and our own two feet were the main methods of transportation for the other cities across Europe.
Pro Tip: If you truly want to explore European cities, walking is a must, so make sure to pack a good pair of comfortable shoes.
The hill on which the Hohensalzburg Fortress overlooks the city of Salzburg, Austria, was one of the many places we had to walk to. The trek up may have been hard…but the view was worth it. I learned rather quickly on the trip that walking isn't so bad when you know that you're headed for a destination you may only see once-in-a-lifetime.
The Nymphenburg Palace in Munich was another site that was worth every single one of the steps logged on the trip. It was the summer residence of the Bavarian royal family.
But not every sight was easy to look at.
Some, like the Dachau Concentration Camp Memorial Site outside of Munich, were places of thought and reflection. Perhaps appropriately, it was numbingly cold and rainy that day. Through the wind, mist, and rain, we walked among the remains of the concentration camp where nearly 200,000 people were imprisoned.
Careful attention and contemplation were necessary at every place we visited.
When standing beneath the towering Notre Dame in Paris, it may have been everyone's first intention to text photos to a friend or share them on Snapchat and Instagram. But one of the most important things I learned while abroad was to put down my phone and spend a few moments just looking around and taking in the atmosphere that surrounded me. I didn't travel across the ocean to see these sites through the screen of my phone.
Putting down my phone allowed me to further appreciate scenes like this: a view of Paris from the second level of the Eiffel Tower. I stood here for a good five minutes waiting for the fact that I was actually on the the Eiffel Tower to hit me.
One thing I didn't balk at taking and sharing pictures of: the food!
Gnocchi in Venice, pretzels in Munich, and crepes in Paris. Going abroad is a chance to try new foods and local favorites. We may have Philly pretzels at home, but there is nothing quite like a Bavarian pretzel bigger than your face from Munich's Hofbrauhaus.
We ended our trip in Berlin. It was a city where old architecture met new. Everywhere you looked in Berlin, there were cranes and construction sites. It is still a city, more than 26 years after the fall of the Berlin Wall, being rebuilt and reborn.
After nearly three weeks of walking in the cold rain and sweltering heat, packing and unpacking, running to trains and stumbling onto subways, I was worried that I would be exhausted. But I wasn't.
There was still so much more to see and learn about, like the Brandenburg Gate, the Berlin Wall, and the Reichstag. I was too excited to be tired.
The trip was amazing. I ended up doing so many things I never dreamed I would ever get to do, like climb the Eiffel Tower and eat along the water in Venice. I got to see pieces of history and explore new cultures. Traveling abroad forces you out of your comfort zone and into the realization that the world you think you know is in reality so much bigger than you could have ever imagined.
At Moravian College, we are lucky to have so many opportunities for studying abroad, whether for a few weeks or for a few months. It is an experience that is fun, exciting, eye-opening, and, yes, nerve wracking. But also one that will be remembered forever.