Best Events Through the Year in Bethlehem, pA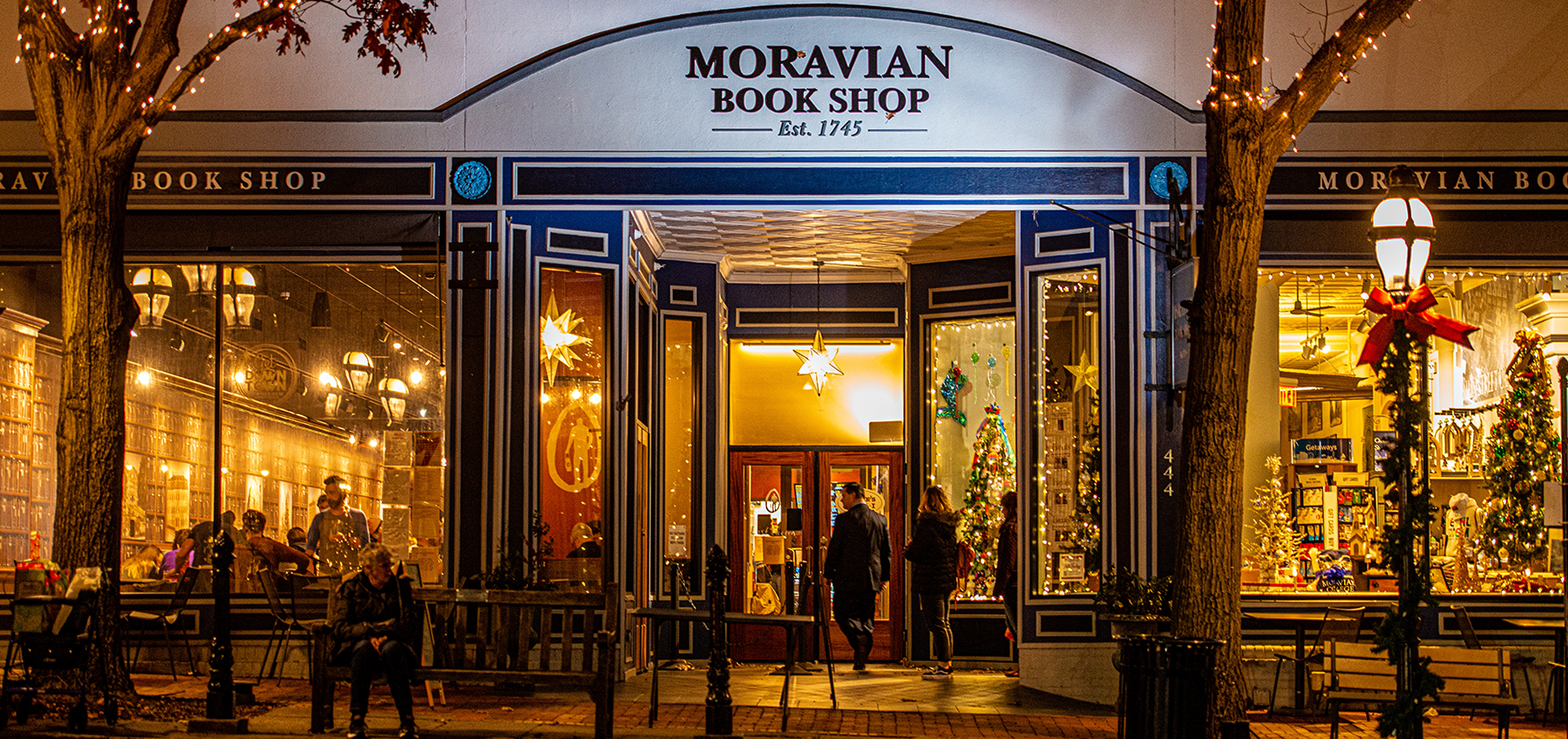 The city of Bethlehem has no shortage of exciting events and fun festivals, and most of them happen only blocks away from our campus! Winter, spring, summer, or fall, Moravian College students have plenty of opportunities to listen to great music, pig out on amazing foods, and mingle with classmates, friends, and neighbors.
Winter
In the five weeks leading up to Christmas, people from across the area come to visit Christkindlmarkt on the city's South Side. With over 100 artisans selling their handcrafted wares, more than a dozen local musicians and performers, and various food vendors making everything from pizza to strudel, it's no wonder that Christkindlmarkt has been a local holiday tradition for over two decades.
On the North side of the city, the Downtown Bethlehem Association also hosts Christmas City Village, an authentic German Weihnachtsmarkt. Every weekend from mid-November until mid-December, you can stroll along Main Street as vendors sell their handmade crafts and delicious foods out of decorated wooden huts.
Spring
Held in part with April's SouthSide Arts Festival, Spring on the SouthSide is a community event that has been going strong for more than two decades. The shops on the city's south side bring their products outside in giant sidewalk sales and local merchants enter in their own original chili recipes for a cook-off. For $5, you can buy a "chili passport" that grants you access to ten chili-tastes. The family-friendly event also features live performances and crafts.
Summer
Summer in Bethlehem is all about Musikfest, one of the largest music festivals in the country. For ten days in August, more than 500 musicians perform on fourteen stages for more than 900,000 visitors. From local acts to worldwide superstars like Aretha Franklin, Musikfest offers a performance for everyone. As with so many of the other festivals Bethlehem has to offer, you can't miss out on Musikfest's excellent food as you take in the sounds of everything from pop to folk to soul.
For those who may crave a quieter atmosphere, the city is also home to the Blueberry Festival, held at the historic Burnside Plantation in July. You can snack on blueberry treats like pie and ice cream and taste blueberry wine as you browse stands set up by crafters and listen to the music of local performers.
Fall
In September, Bethlehem is home to the Celtic Classic Highland Games and Festival. For the twelfth year, Celtic Classic will host the United States National Highland Games Championship where highland athletes from across the country compete against each other in tests of strength, skill, and agility. The Celtic Classic not only features traditional Celtic games, but also Celtic music, dancing, and food, including (if you're brave enough…) the famous Haggis Eating Competition.
In October, Main Street plays host to the Harvest Festival. Over thirty vendors line the streets with crafts, food, and live music. Those 21 and older can take part in the festival's wine and beer tasting provided by dozens of participating businesses. Those who may not be able to drink yet should still come to the festival hungry! You can sample and vote on homemade soups cooked up by ten different local merchants.