Christopher Shorr, Associate Professor of Theatre Arts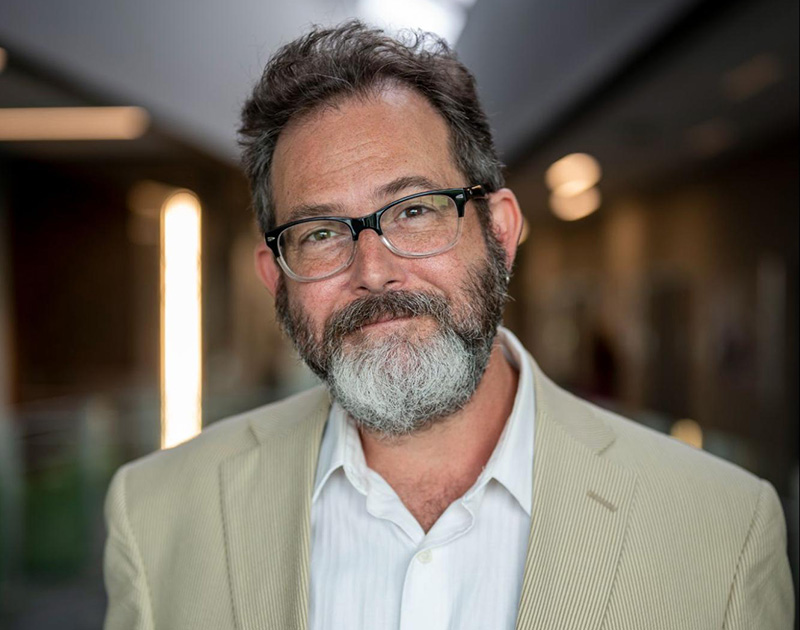 I went to elementary school in southern Indiana and high school in Baltimore. In Indiana, I lived on the campus of Hanover College, where my father taught. I would watch the "edgy" college plays on campus, and my parents would take me to see touring productions of classic American musicals. So I grew up with quite a lot of exposure to a real variety of theatre styles.
What drew you to your academic discipline?
I started out doing theatre in the living room as a form of playing and then performing for family. That grew to performing with neighborhood kids on the steps of the college auditorium on the campus where my father taught. I did theatre all through high school and majored in it in college at Drew University. Toward the end of college, I began to shift my focus from performing to writing and directing. So I was initially drawn to the sense of play, and then to the excitement of performance, and then to the artistic satisfaction of seeing an idea come to life onstage. 
Where does your creative drive take you in theatre?
I've become increasingly focused on the possibilities that theatre creates for change—particularly social and political change—and the sense of community that it creates. In my professional work that led me to found a theatre in Petersburg, Virginia, that addressed a range of challenges in that city, and here in Bethlehem it has led me to join the ensemble at Touchstone Theatre. On campus, those same priorities guide programming decisions and lead me toward work that addresses aspects of social justice.
Share something about yourself that people may not know.
I've run restaurants in Prague, New York, and Baltimore.
What is your favorite space on campus and why?
It makes me sad to say it, since it will be gone soon, but my favorite space on campus has been the Arena Theatre. It has been a place of magic. In 15 years at Moravian, I've seen students try things they've never done before; seen campus audiences wrestle with important questions and engage in dialogue that matters; I've seen young artists discover their unique voice; I've seen parents brim with pride, watching their kids express themselves as adults in ways that surprise and delight them; I've seen groups of students start as strangers, watched them become friends, then best friends, and finally become a family forged by passion and hard work and coming together around a shared vision.
What is your favorite Moravian University tradition?
Before theatre students graduate, they often sign their name on a backstage wall and leave a message for future generations of student actors. While a student waits backstage for an entrance, they read these words from those who came before them, who've left them advice and encouragement. I love that.  
What book, film, song, or piece of art has so touched you that you find it unforgettable?
In recent memory, I'd say the Richard Powers novel The Overstory. It points out the interconnectedness of things in a way that made me look at the world differently after I read it.