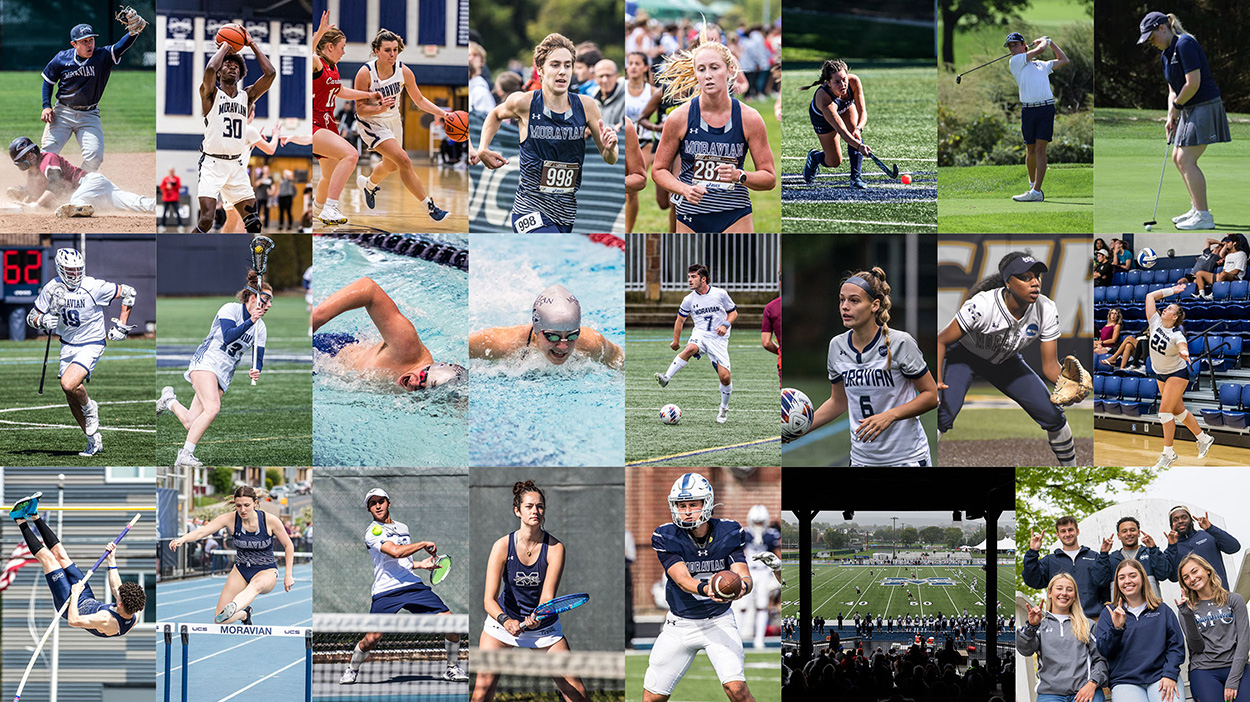 Moravian's Athletics Giving Challenge kicks off on Thursday, November 9, and lasts through Sunday, November 19. Help us back the pack to reach 2,000 supporters in 11 days.
Every gift during the Athletics Giving Challenge supports our well-rounded student-athletes and promotes achievement on game day and in the classroom, fueling our Greyhounds for lifelong success. Our student-athletes excel in their academics and in the community when they team up to perform service projects, including visiting local elementary schools to read to children. These selfless acts have a lifelong impact on our student-athletes as well as on the children they serve.
Our teams are fundraising for various needs, including equipment and gear upgrades, software enhancements, spring break and international trips that support team bonding, and more. Our men's soccer team traveled abroad to England this past January. I recently connected with Dave Steinbach '24, who told me it was a surreal experience. The squad played European teams and trained with Premier League coaching staff—an opportunity some only dream of.
Every year, the Athletics Giving Challenge highlights the extraordinary support that our alumni, families, friends, and campus community show to our student-athletes, who proudly wear the Greyhound uniform and represent the university. They are tomorrow's nurses, lawyers, teachers, and difference-makers, and I cannot wait to see all they will achieve.
Please join me in giving a gift during the Athletics Giving Challenge to support your favorite team, the Rocco Calvo Scholarship, or any area of Moravian Athletics that is personally meaningful to you. And if you're still not sure where to give, please consider a gift to the Blue & Grey Fund, which supports all student-athletes. Every gift has a direct impact on our Greyhounds and helps in lighting the way for their success!
Last year, the Moravian community raised more than $159,000 during the Athletics Giving Challenge—let's keep this incredible momentum going. Visit moravian.edu/backthepack to learn more about our giving campaign and individual teams, and please join me in supporting our student-athletes November 9 through 19.
Go Hounds!
Julie Kulp Ditchcreek, Leadership Gift Officer for Athletics
kulpj@moravian.edu
610-625-7942
P.S. Every gift during the Athletics Giving Challenge also helps in lighting the way for every Moravian student. Visit moravian.edu/lightingtheway to learn other ways you can support our fundraising campaign priorities.