Moravian University announces the School of Professional Studies and Innovation opening in fall 2023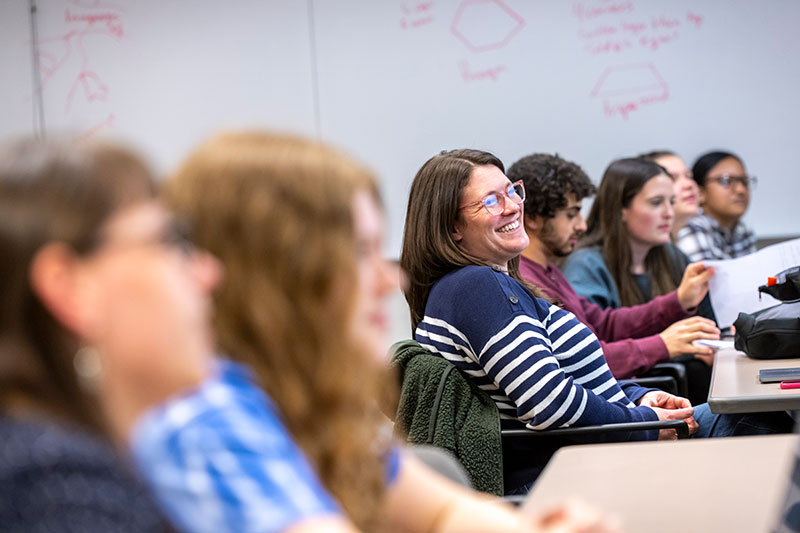 The new school will serve a diverse range of students, including working adults seeking to upskill, reskill, or earn a degree

BETHLEHEM, PA, August 1, 2023: Today, Moravian University announced the opening of the School of Professional Studies and Innovation, beginning in the fall of 2023. In response to growing market demand for professional programs, Moravian will offer flexible course schedules in both online and hybrid formats and professionally oriented programs that align with the current and future needs of the job market.

In a message to the campus community, Moravian University President Bryon L. Grigsby stated, "The new school will help to ensure our programs are not only accessible but also relevant and valuable, equipping students with the knowledge and skills they need to thrive in their careers."
The School of Professional Studies and Innovation will partner with business leaders to help solve their problems as they deal with the adoption of artificial intelligence, 3D printing, coding, and other emerging innovations in technology.
Additionally, a primary goal of the School of Professional Studies and Innovation will be to educate and empower adults to thrive in the age of artificial intelligence and the digital economy. Moravian University recognizes that in today's rapidly evolving, digital world, education is key to remaining relevant and competitive. The new school will offer future-focused, career-relevant programs that equip learners with the skills and knowledge to embrace the digital economy and future proof their careers.
Since 2018, Moravian University has been named an Apple Distinguished School, a designation that will benefit students and faculty as new areas of study are launched and emerging trends in technology are explored.
Media contact:
Moravian University
Michael Corr
Assistant Vice President of Marketing and Communications
corrm@moravian.edu
610.861.1365
About Moravian University
Moravian University is the nation's sixth-oldest university, located in Bethlehem, Pennsylvania, and offers undergraduate and graduate degrees that blend liberal arts with professional programs. For more than 275 years, the Moravian University degree has been preparing students for reflective lives, fulfilling careers, and transformative leadership in a world of change. Moravian University is a member of The New American Colleges and Universities (NAC&U), a national consortium of selective, small to midsize independent colleges and universities dedicated to the purposeful integration of liberal education, professional studies, and civic engagement. Visit moravian.edu to learn more about how the Moravian University focus on education for all prepares its students for life-long success.
#