Dawn Goodolf, Associate Dean of Nursing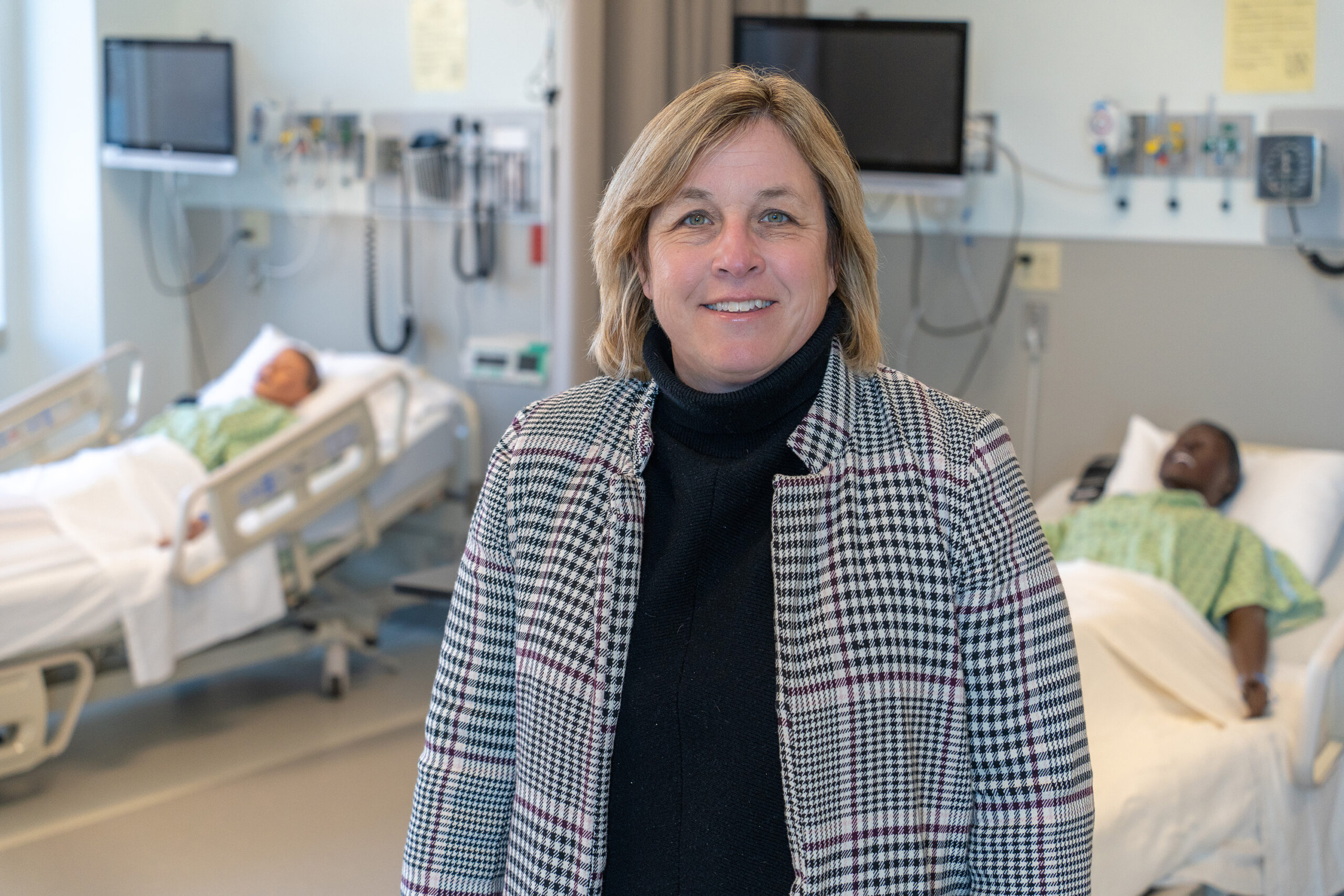 Once a practicing nurse, Dawn Goodolf discovered a passion for academia, and today serves as the associate dean of the Helen S. Breidegam School of Nursing and Public Health.
Why did you choose to become a professor?
As a nurse in the emergency room, I had the opportunity to work with and precept [educate] nursing students. In particular, I worked with students in what was known at the time as a clinical scholar's program in which a junior-level nursing student worked one-on-one with a preceptor for the summer prior to their senior year. I formed an incredible bond with the student I was precepting, and I was amazed at her professional growth over the short months we were together. I knew from that experience I wanted to be a part of educating future nurses and making an impact on their professional journey. I feel blessed to watch the effect our graduates have on the patients they care for. It is an honor to call them our colleagues, and all the faculty in Moravian's nursing program are proud to know we had a small part in preparing them for the nurses they have become.
Are there any specific moments from your experience with students that stand out in your mind as special?
I have the privilege of teaching seniors in one of their last courses in the program. During this class we bring back alumni who graduated the previous year. I love hearing about their experiences during their first year in nursing. When they graduated, they were nervous about passing the licensing exam, and many voiced fears of imposter syndrome. Seeing them return a year later with confidence, wisdom, and advice for the upcoming graduates is always a special time for me.
What are your research interests, and why are you drawn to them?
I am passionate about professional identity formation in nursing. My interest in this began with my doctoral studies where I explored the experience of students in an undergraduate nursing program. From this work I have become active in both national and international work groups to propel the science surrounding professional identity formation. Currently I am involved in a research project with colleagues in South Africa. We are comparing the experience of nursing students and their sense of professional identity.
I am also passionate about disaster preparedness and management, which comes from my professional background as an emergency room nurse. I have created a course on disaster preparedness and would love to explore future opportunities for research in this area.
Share something about yourself that people may not know.
I love traditions! Particularly those that we have created with my family. We have been going to Knoebels campground with the same group of 13 people for the last 20 years, and have camped next to the same family every year. We have also gone to Wildwood every summer for the last 23 years. It is one of my favorite places, and I love the therapeutic benefits of the sun and sand. Some years there are more than 20 people that join us. We certainly hope to keep these traditions alive for many years to come.
What is your favorite place on campus?
The Star room on the third floor of the Sally. You can't find a better view anywhere, especially on a bright sunny day. It is a great place to be when you need a boost in your mood.
What do you like to do with your free time?
I love sports. Soccer and baseball are my favorites. Whenever possible, my family will attend a match or game. I also love camping and being outside. There is nothing better than a campfire (other than a great beach of course).
I can never resist a good_____.
Pierogi. I would argue that the pierogi is the greatest food ever created.
Share something that makes you happy.
I feel the happiest when those around me are genuinely happy. I love the sound of laughter and seeing others smile. I try to use humor when I am teaching, but I can assure you my students—and children—will tell you I should keep my day job.