Community Partner: The Cancer Support Community of the Greater Lehigh Valley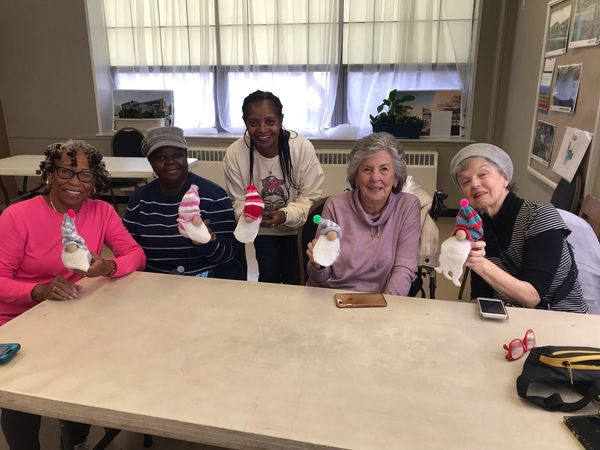 By Jen Sinclair, program director
The Cancer Support Community of the Greater Lehigh Valley strives to ensure that all people impacted by cancer are empowered by knowledge, strengthened by action, and sustained by community. Through participation in our professionally led programs (support groups, educational workshops, healthy lifestyle classes, social connections, and resource connections), people affected by all cancer diagnoses actively engage in their healthcare, regain control, connect with others, and renew their hope for a better quality of life during treatment and in survivorship. Our programs are offered at no cost to adult and child cancer patients and cancer survivors, family members, caregivers, and friends.
What do you love most about your job/organization?
I love seeing our members form friendships and support each other. It makes me feel proud to know that our programs are giving our members the tools they need to feel empowered when it comes to their diagnosis. It's also rewarding to see them take a break from cancer and have some fun!
How does Moravian University support your mission?
in the past, Moravian University students have put together care packages for our members. These gifts have brought so much joy to those who are coming in for a support group or wellness activity. As they leave and are looking through their bag and reading the little notes of encouragement, it lifts their spirits and brings a smile to their face that stretches from ear to ear.
We were also part of Heritage Day. Some of our members helped make fleece blankets, and they interacted with students. Our members were able to share their personal stories and also tell the students how the Cancer Support Community has helped them through their journey.
How can Moravian University—and the greater community—be more involved with your organization?
By talking about the resources we offer to anyone affected by cancer. About 9,000 people in the Lehigh Valley are diagnosed with cancer every year. We would love to support those people and their families.
We also have many opportunities for volunteers!
What is the biggest challenge your organization faces?
Raising awareness about our services and acquiring the funds to continue offering them at no cost are ongoing challenges for most nonprofits like ours. Finding ways to navigate a difficult economic time (especially through the pandemic) was a challenge; however, with support from the surrounding community and our generous donors, we had not only the motivation to persevere but also the opportunity to grow. 
What do you hope for the future of your organization?
We hope that every person who is affected by cancer in the Lehigh Valley comes to the Cancer Support Community to learn about how our programs can help them deal with the emotional toll that cancer takes. We want everyone to feel empowered through support, education, and hope.