Shokr Designs Universe City CD Digisleeve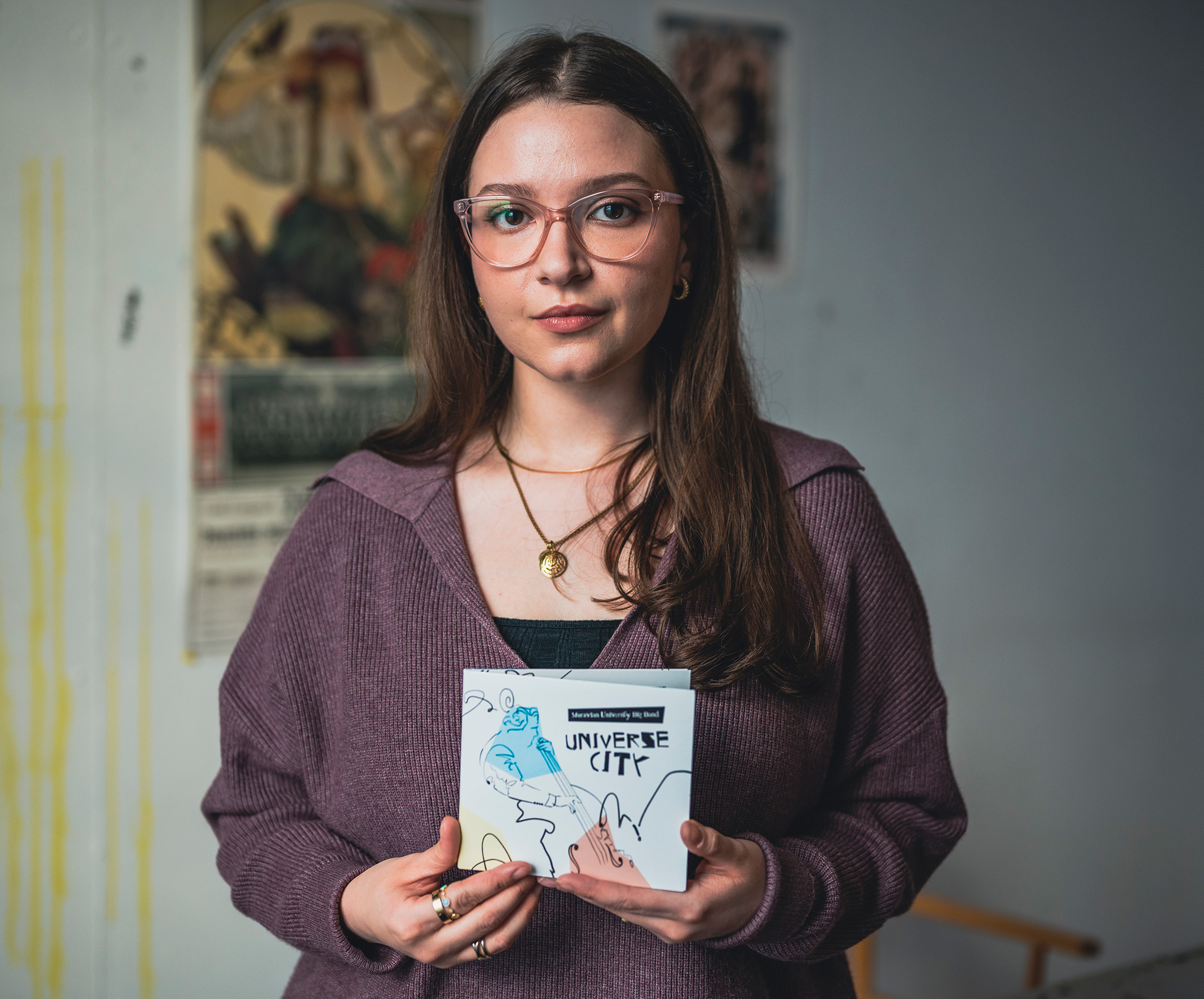 Last October, Moravian University's BIG Band recorded their first CD, Universe City, which includes jazz standards such as "Body and Soul" and a new composition, the title track, "Universe City," by music department faculty member Tony Gairo. Of course the CD needed a digisleeve (a type of CD packaging). Director of the BIG Band and Professor of Music Neil Wetzel thought this might be a great opportunity for one of Moravian's art students. And it was for Lila Shokr '23 who designed and illustrated the packaging.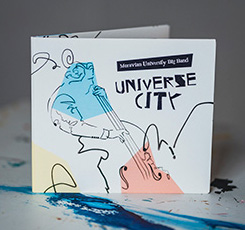 Wetzel provided a few jazz albums as reference, but Shokr further researched album art and music posters from the 30's and 40's when big band music was at its peak in popularity. She discovered a minimalist style that mimicked the music and incorporated abstract shapes.
Shokr then photographed one of the band's practices. Referencing those photos and working with her iPad, she used loose, free lines to illustrate the musicians. She created the organic black marker lines by listening to the CD and letting her hand move freely to the music. "The block textured font further visualizes the swing, staccato beats, and improvisation in jazz," she explains. Adding abstract block shapes, Shokr colored them with retro hues of blue (for Moravian), red, and yellow.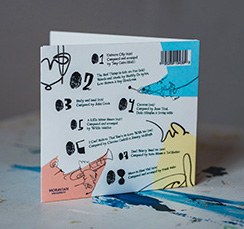 "I was blown away by Lila Shokr's design work," says Wetzel. "It is fabulous!"
Look for a feature story about the BIG Band and the Universe City CD in the spring issue of Moravian University Magazine. You can listen to the CD on Spotify.
Photos by Nick Chismar