Jenkins Exhibits Work at Romano Gallery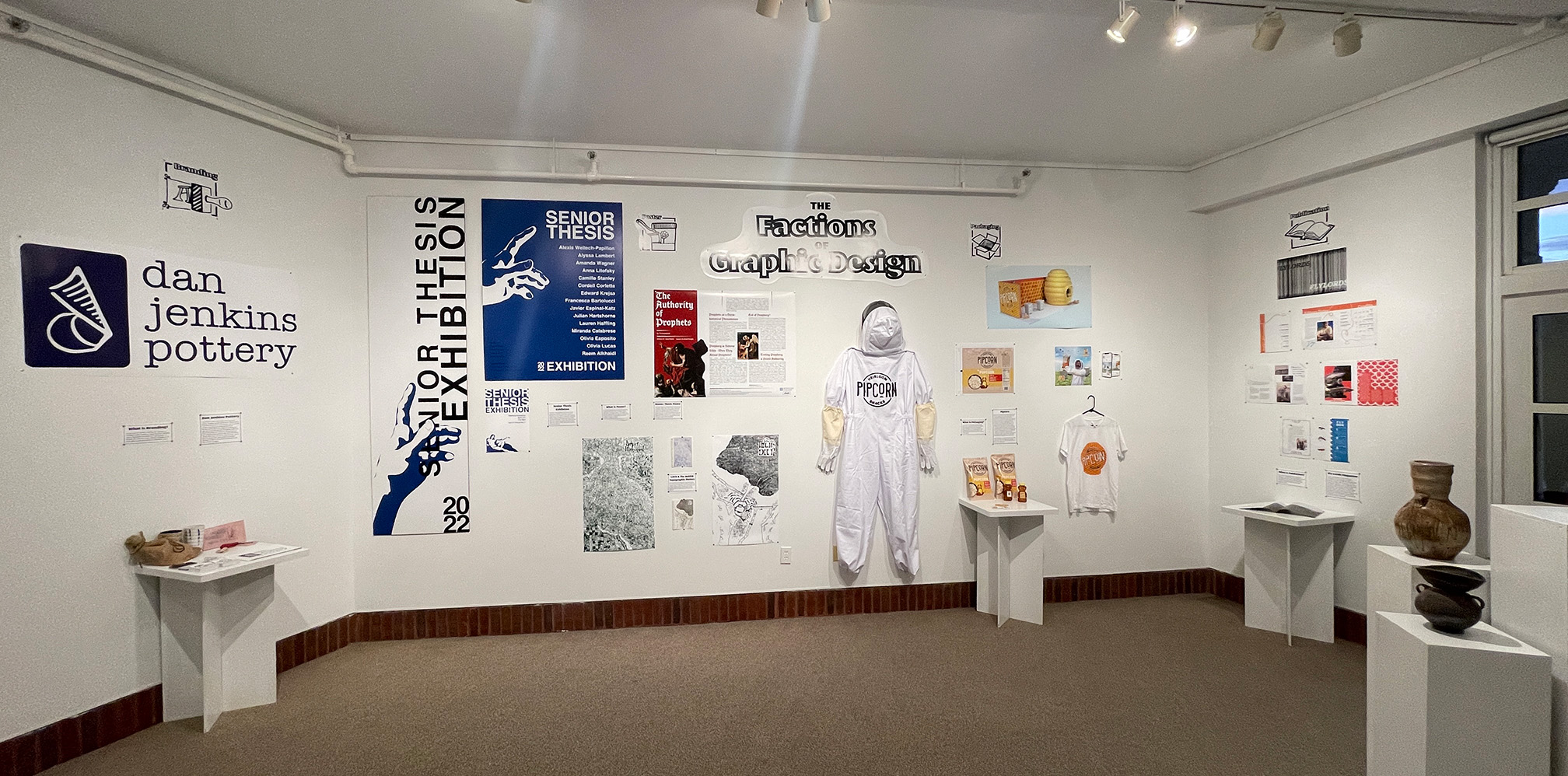 Senior art major Daniel Jenkins has been studying and doing graphic design since his junior year of high school in Ramsey, New Jersey, so he was thrilled to be selected to exhibit his recent design work at the Emerging Artists Trio show at Blair Academy's Romano Gallery in Blairstown, New Jersey. The show opened February 11 and runs through March 4, 2023.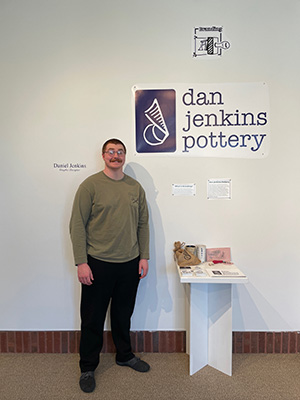 Jenkins was introduced to the gallery by Natessa Amin, assistant professor of art at Moravian. Amin had a solo exhibition at the Romano Gallery in the fall of 2021. "As part of my exhibition, I gave a lecture about my work and talked to Blair students about the art department at Moravian," she says. "Soon after the show, gallery director Sonia Hanson reached out to me about an idea she had for an exhibition that would showcase the work of upper-level college students majoring in the arts. She asked if I could suggest a student for her show."
Amin huddled with her colleagues in the art department, and they decided to nominate Jenkins. "Daniel has a phenomenal work ethic and is a leader in our department. We all agreed he would be a wonderful representative of the school and our program," says Amin. Jenkins submitted his portfolio to Hanson and was selected for the show.
"This was my first exhibition," says Jenkins. "It was quite eye-opening. I was the first graphic designer Blair Academy had invited to exhibit their work, so I wanted to present a wide variety of design opportunities: branding, publication, interactive, poster, and packaging. I titled my exhibition "The Factions of Graphic Design."
An added benefit of exhibiting his work was learning from Hanson how best to display his pieces in the gallery. "We went through how everything should be laid out so viewers would have an easy time navigating my work," he says. "It was extremely satisfying to see my work full-scale and up for display!" Jenkins will give an artist talk on February 23 at 7:00 p.m. in the Romano Gallery.