OT Students Do Fieldwork in Ecuador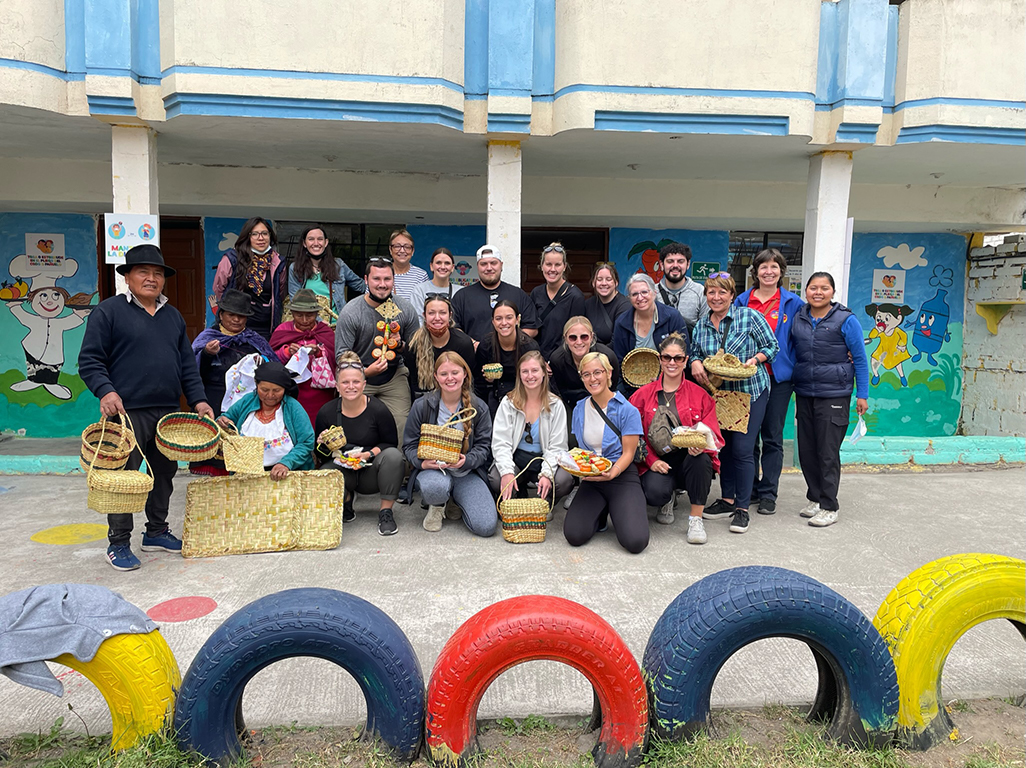 by Elizabeth Shimer Bowers
When a group of 13 Moravian occupational therapy (OT) students and two faculty members boarded a plane to Ecuador this past September, some were leaving the United States for the very first time. During the 10 days they spent abroad, these students grew as people and professionals. They returned to Moravian energized and enriched by Ecuador's history and culture and armed with skills they will take to their careers in OT.
"The main goals of the trip were for students to complete their level 1 fieldwork providing OT services in a community-based practice and to introduce students to a different culture, which broadens their perspectives in general and also provides experience working with people of a different culture and demographic," says Jennifer Maloney, director of clinical education and assistant professor of occupational therapy at Moravian University. Maloney and Ann Marie Potter, director of the master of science in occupational therapy (MSOT) program, accompanied the students.
The trip was arranged through Centro de Rehabilitación, Educación, Capacitación, Estudios y Recursos (CRECER), an occupational therapy treatment center founded by Elaine Keane in Northern Ecuador that provides free OT services to underserved populations.
The students can't say enough about their experience.
"At first I was hesitant to go on a trip like this because it is something I have never done before or ever even thought about doing," says Moravian University OT student Jessica Sbarro. "But after thinking about it, I realized that was the exact reason I should go!" she says. "The opportunity to venture out to new places and countries to enhance my knowledge and education pushed me to join this trip," she says.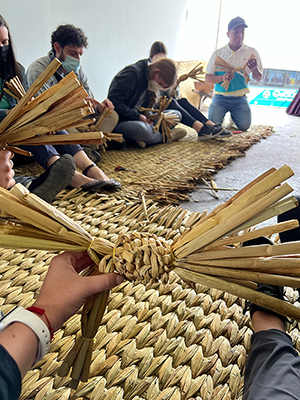 The journey kicked off with visits to tourist destinations, organized by CRECER. The students visited the Intinan Museum on the equator, ziplined in the Bellavista Cloud Forest, and toured a chocolate factory and butterfly garden. They roamed bamboo fields and weaved their own bamboo llamas. Then they rode a bus to Ibarra, where they got down to business.
For the next six days of their trip, the students visited a nursing home, two senior centers, and CRECER, where they performed OT services under the guidance of instructors. At one mountainside senior center, the students worked with indigenous people who made a living weaving mats and baskets—ancient trades that are dying out as this developing nation moves into the electronic age.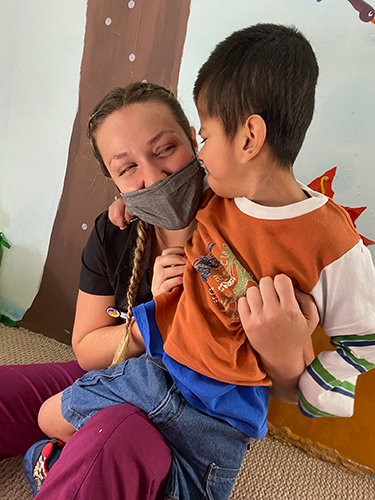 "No one at the senior center spoke English, and our students spoke little Spanish, so we relied on Duolingo and Google Translate to communicate," Maloney says.
"To see firsthand how important the continuation of their culture is and the amount of hard work they put into their craft was absolutely beautiful," says OT student Savannah Fehnel. "The community members were all so friendly and welcoming."
Sbarro also appreciated the cultural aspects of the trip. "As an OT, I will be working with many different people of many different cultures and no better way to understand how to work with people of a different background than being immersed in an unfamiliar culture," she says.
The students also learned what it's like to live and work in a developing nation. The group stayed in three different youth hostels during their excursion. They adjusted to unmodernized toilet facilities and eating fried guinea pig as a delicacy.
"It's important for students to step outside their shoes and experience another culture, so they can provide services for people who come from these cultures without judging them," Maloney says.
The Ecuadorian people learned from the Moravian group, too. "It was incredible to see how appreciative the clients were and how much they truly valued being able to work with us," Maloney says. Learning about a different culture seemed to be as valuable to them as it was to us."
The Moravian OT program's trip to Ecuador was so successful that Maloney and Potter decided it will be the first of many. "The excitement when we got home was contagious, and we are looking forward to going back!" Maloney says. They plan to take another group of level 1 students back to Ibarra in September 2023, and two students have already chosen CRECER for their 12-week level 2 fieldwork.