Moravian University names Dr. Lesley R. Brown Associate Provost and founding Dean of the College of Arts & Sciences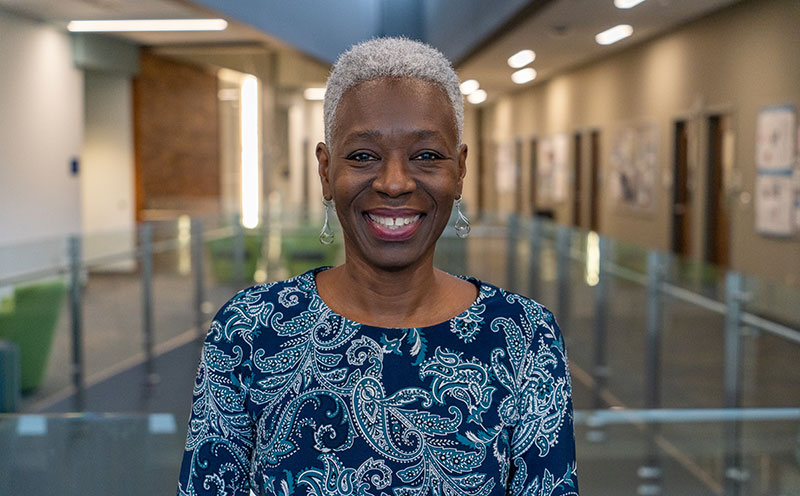 Bethlehem, PA, January 10, 2023: Today, Moravian University announced that Dr. Lesley R. Brown has been named Associate Provost and founding Dean of the College of Arts & Sciences. Dr. Brown will lead the new College of Arts & Sciences that was formed as a result of Moravian's restructuring into a university in 2021. Prior to Moravian University, Dr. Brown has served as the Interim Dean, College of Arts & Sciences at Shippensburg University of Pennsylvania since 2021.
"Lesley Brown brings a wealth of experience in higher education that will benefit both our students and faculty," said Carol Traupman-Carr, provost and vice president of academic affairs at Moravian University. "The Associate Provost and Dean roles require an educator with a unique blend of teaching and administrative experience to keep institutions moving forward. We're thrilled that Dr. Brown's background helping students and their families will now have an impact on the Moravian University community."
Dr. Brown's career began at Goucher College in Maryland where she taught organic chemistry and biochemistry before she moved onto The Johns Hopkins University School of Medicine as an Academics Program Manager in the biochemistry, cellular and molecular biology program. Dr. Brown then held the roles of Assistant Dean of Academic Services and Associate Dean of Health Professions at Baltimore City Community College in Baltimore, MD, before joining Shippensburg University as Associate Dean, College of Arts & Sciences – Science, Technology, Engineering and Math in 2018.
Dr. Brown earned her Sc.B., chemical engineering at Brown University in Providence, RI, her M.A. in chemistry at The University of Texas in Austin, TX and her Ph.D. in biophysics and biophysical chemistry at The Johns Hopkins School of Medicine in Baltimore, MD.
Dr. Brown will begin her tenure as the Associate Provost and founding Dean of the College of Arts & Sciences at Moravian University on February 6, 2023.
Media contact:
Moravian University
Michael Corr
Assistant Vice President of Marketing and Communications
corrm@moravian.edu
610.861.1365
About Moravian University
Moravian University is the nation's sixth-oldest university, located in Bethlehem, Pennsylvania, and offers undergraduate and graduate degrees that blend liberal arts with professional programs. For more than 275 years, the Moravian University degree has been preparing students for reflective lives, fulfilling careers, and transformative leadership in a world of change. Moravian University is a member of The New American Colleges and Universities (NAC&U), a national consortium of selective, small to midsize independent colleges and universities dedicated to the purposeful integration of liberal education, professional studies, and civic engagement. Visit moravian.edu to learn more about how the Moravian University focus on education for all prepares its students for life-long success.
###