Moravian University announces Josh Tehonica named the Director of Undergraduate Recruitment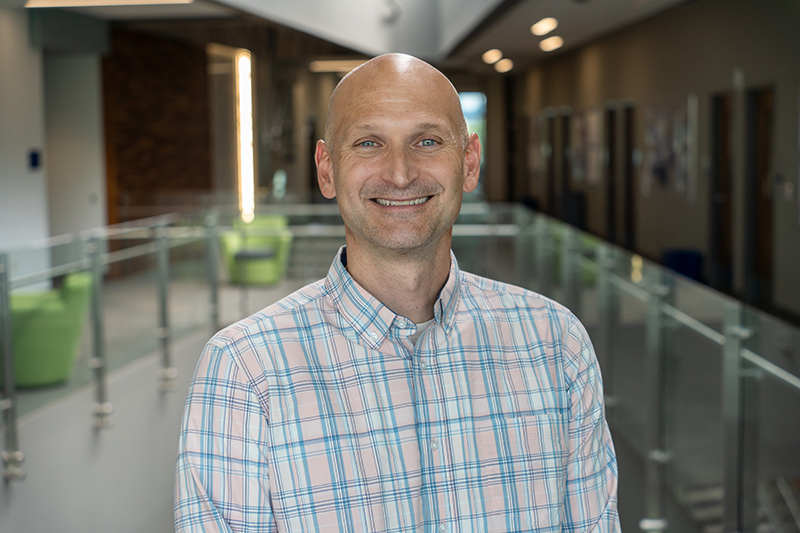 BETHLEHEM, PA, August 18, 2022: Today, Moravian University announced that Josh Tehonica has been named the Director of Undergraduate Recruitment. Tehonica joins Moravian after successful stints in recruiting and admissions at Bethlehem Catholic High School, Alvernia University (PA) and Cedar Crest College (PA), as well as time spent at Misericordia University (PA) as the Head Baseball Coach/Coordinator of Athletic Operations.
"We're excited to have someone with Josh's experience in recruiting and admissions join our dynamic team at Moravian," said Scott Dams, vice president of enrollment and marketing at Moravian University. "Josh brings a unique perspective to the team having worked in college admissions, college athletics as well as high school recruiting. His arrival comes at an ideal time as we get ready to find our next class of Greyhounds, and we're ready to get to work."
During his time at similar-sized institutions Tehonica gained extensive experience managing dozens of annual recruiting events, training admissions counselors and managing outside vendors that assist in the student search process. In addition, Tehonica has led efforts to serve underrepresented students through collaborations with student life departments, faculty, and staff. He takes over a Moravian University Undergraduate Admissions team that is focused on recruiting students that will make up the class of 2027.
Media contact:
Moravian University
Michael Corr
Assistant Vice President of Marketing and Communications
corrm@moravian.edu
610.861.1365
About Moravian University
Moravian University is the nation's sixth-oldest university, located in Bethlehem, Pennsylvania, and offers undergraduate and graduate degrees that blend liberal arts with professional programs. For more than 275 years, the Moravian University degree has been preparing students for reflective lives, fulfilling careers, and transformative leadership in a world of change. Moravian University is a member of The New American Colleges and Universities (NAC&U), a national consortium of selective, small to mid-size independent colleges and universities dedicated to the purposeful integration of liberal education, professional studies, and civic engagement. Visit moravian.edu to learn more about how the Moravian University focus on education for all prepares its students for life-long success.
###