Moravian University Names First Dean of the School of Behavioral and Community Health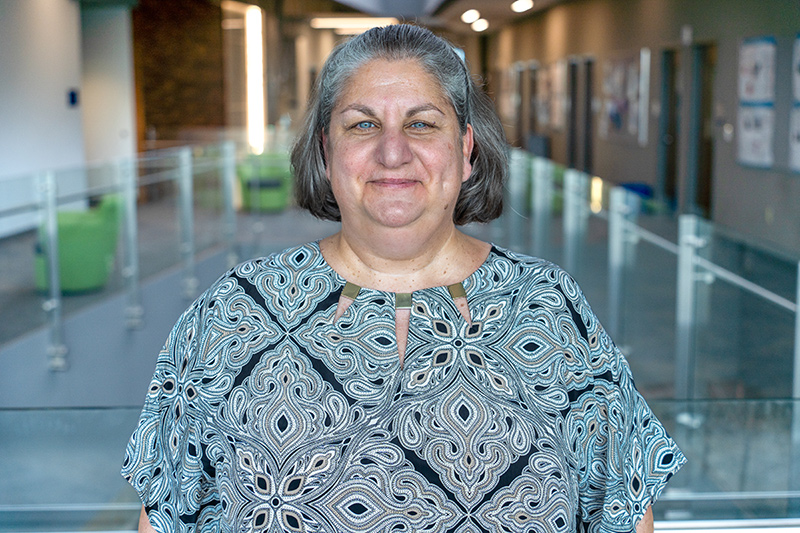 The newly formed school will be led by Dr. Freda Ginsberg, MBA
Bethlehem, PA, July 27, 2022: Today, Moravian University announced that Dr. Freda Ginsberg, MBA will be named the first Dean of the School of Behavioral and Community Health. Like the School of Economics and Business, the Moravian University School of Behavioral and Community Health was formed as a result of the 2021 transition to university status and allows dean-level faculty to lead newly formed schools within the university structure. Dr. Ginsberg joins Moravian after serving as a Full Professor and the Director of Graduate Studies in Counseling Psychology at Holy Family University in Philadelphia, PA, since 2016.
"President Grigsby has been talking about the school of behavioral and community health for a few years, and we are very much aware of the mental health crisis facing our nation. I am thrilled to see his vision of supporting this need come to fruition with the hire of Dr. Ginsberg, and I am confident in her ability to move us forward quickly," said Carol Traupman-Carr, provost of Moravian University. "Dr. Ginsberg's background and education mirror our liberal arts educational mission with the global focus of our Elevate program, and she has a genuine interest in helping people. I can't imagine a more perfect fit for us."
Dr. Ginsberg has taught at well-regarded institutions around the United States and Canada and is an expert in working with diverse populations in academia and counseling. Her scholarship focuses on the intergenerational transmission of Holocaust trauma. She also investigates the topics of Jewish issues more broadly (e.g. Jewish women in counseling) as well as counseling topics that directly pertain to underserved and marginalized populations.
Dr. Ginsberg earned her Bachelor of Arts in Jewish Studies/Comparative Religion at Drew University in Madison, NJ, her Master of Arts in Human Services Psychology from LaSalle University in Philadelphia, PA, her PhD in Counseling Psychology from Michigan State University in Lansing, MI, and her Master of Business Administration from the Telfer School of Management, University of Ottawa in Ontario, Canada.
Dr. Ginsberg begins her tenure as the Dean of the School of Behavioral and Community Health on August 15, 2022.
Media contact:
Moravian University
Michael Corr
Assistant Vice President of Marketing and Communications
corrm@moravian.edu
610.861.1365
About Moravian University
Moravian University is the nation's sixth-oldest university, located in Bethlehem, Pennsylvania, and offers undergraduate and graduate degrees that blend liberal arts with professional programs. For more than 275 years, the Moravian University degree has been preparing students for reflective lives, fulfilling careers, and transformative leadership in a world of change. Moravian University is a member of The New American Colleges and Universities (NAC&U), a national consortium of selective, small to midsize independent colleges and universities dedicated to the purposeful integration of liberal education, professional studies, and civic engagement. Visit moravian.edu to learn more about how the Moravian University focus on education for all prepares its students for life-long success.
###