Moravian University Names First Dean of the School of Business and Economics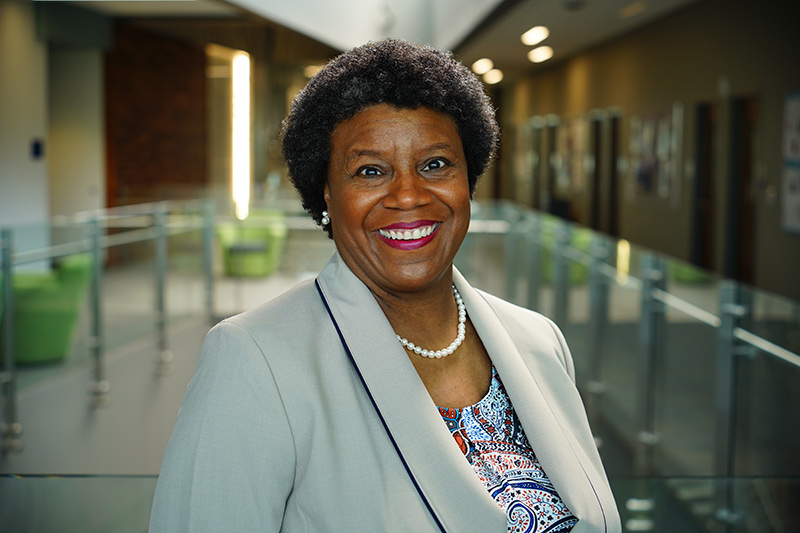 The newly formed school will be led by Laquita C. Blockson, Ph.D.
Bethlehem, PA, July 19, 2022: Today, Moravian University announced that Laquita C. Blockson, Ph.D. will be named the first Dean of the School of Business and Economics, while also serving as a Professor of Management. The Moravian University School of Business and Economics was formed as a result of the 2021 transition to university status and allows dean-level faculty to lead newly formed colleges and schools within the university structure. Prior to joining Moravian, Dr. Blockson was the Founding Faculty Director of Social Innovation and an Associate Professor of Business Management at Agnes Scott College in Decatur, GA.
"Adding such an innovative thinker and leader with extensive experience in academic program development, launch, stewardship, entrepreneurship, and assessment is a huge win for Moravian, and more importantly for our students," said Carol Traupman-Carr, provost of Moravian University. "I am excited that Dr. Blockson will be the first Dean of the new School of Business and Economics, and we can't wait to see the impact she has."
Dr. Blockson is a native of Cleveland, Ohio and a graduate of Florida A&M University in Tallahassee, Florida, where she earned her Bachelor of Science in Business Administration and her Master of Business Administration (MBA).
Before earning her Doctor of Philosophy in Strategy, Environment and Organizations from the University of Pittsburgh, Dr. Blockson worked for Taco Bell Corporation, AT&T, and LG&E Energy Corporation. Once she entered higher education, Dr. Blockson served on the faculties of well-regarded institutions around the country, including Florida International University, the University of Northern Iowa, and most recently Agnes Scott College.
Dr. Blockson begins her tenure as the Dean of the Moravian University School of Business and Economics and as Professor of Management on August 1, 2022.
Media contact:
Moravian University
Michael Corr
Assistant Vice President of Marketing and Communications
corrm@moravian.edu
610.861.1365
About Moravian University
Moravian University is the nation's sixth-oldest university, located in Bethlehem, Pennsylvania, and offers undergraduate and graduate degrees that blend liberal arts with professional programs. For more than 275 years, the Moravian University degree has been preparing students for reflective lives, fulfilling careers, and transformative leadership in a world of change. Moravian University is a member of The New American Colleges and Universities (NAC&U), a national consortium of selective, small to midsize independent colleges and universities dedicated to the purposeful integration of liberal education, professional studies, and civic engagement. Visit moravian.edu to learn more about how the Moravian University focus on education for all prepares its students for life-long success.
###