The Master of Arts in Clinical Counseling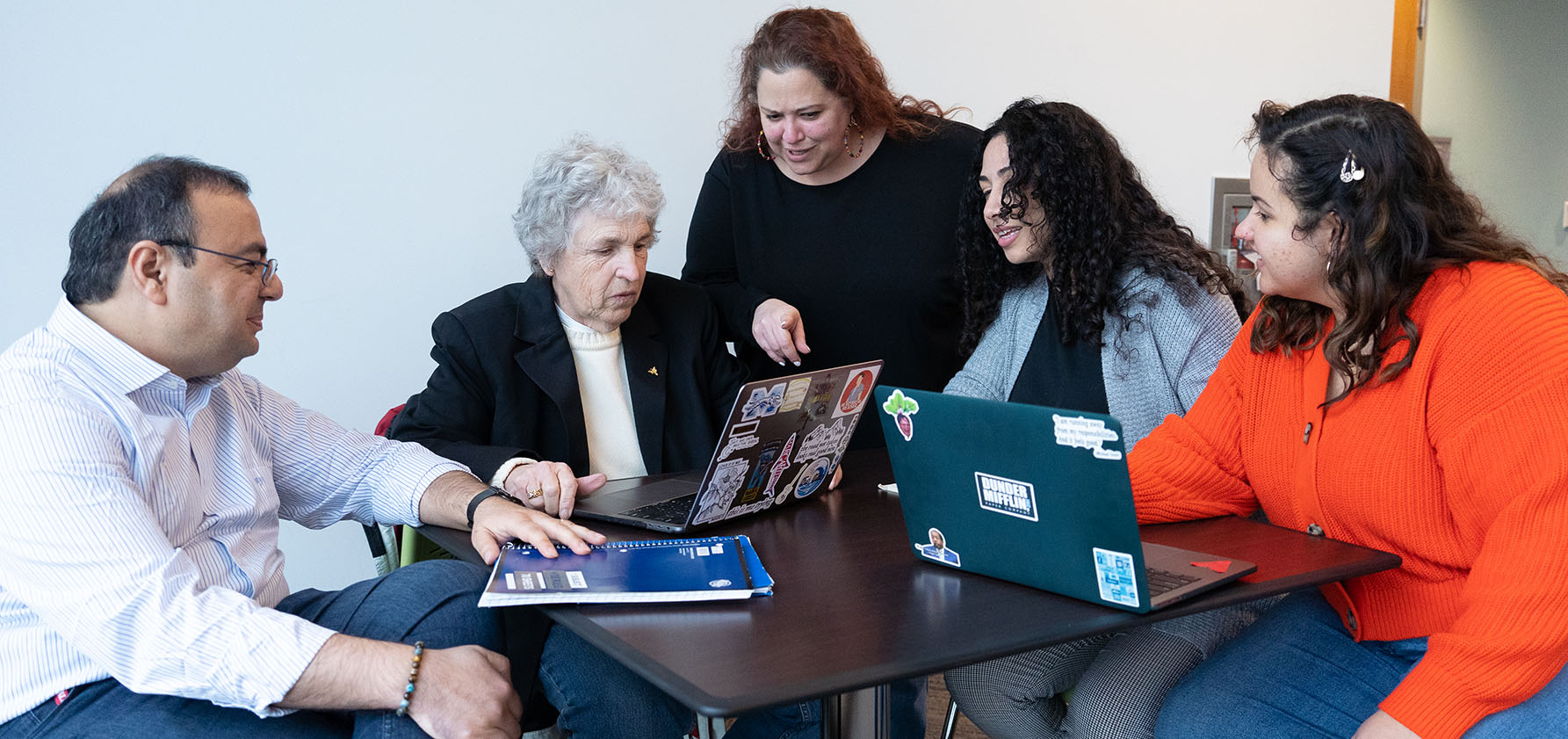 Mental health conditions do not discriminate. They affect people of all ages, races, genders, and socioeconomic backgrounds. And the demand for mental health services is more robust than ever, both in the Lehigh Valley and beyond.
To address this need and train professionals to treat a range of different populations and conditions, Moravian University launched the Master of Arts in Clinical Counseling (MACC) program.
"The MACC connects Moravian to St. Luke's Hospital and allows us to provide mental health services to the people of Bethlehem and the surrounding Lehigh Valley area," says Michelle Santiago, PsyD, Director of Clinical Training at Moravian University.
The program gives students multiple lenses through which to view intersecting identities, a full appreciation of the underserved and under-resourced, and tools to help them grasp the importance of advocacy, ethics, and professional counselor identity in the field.
"Students graduate with keen observation skills and the ability to think quickly and calmly in a crisis," Santiago says. They also learn how to properly diagnose a patient's mental health issues and to work together with clients toward a targeted treatment plan. "They come out knowing that the 'personhood' of the counselor is just as important as any technique they have learned," she says.
Part of the training includes at least 700 hours of supervised clinical experience. Students engage in internships at local sites that best fit with their skills, interests, and career goals.
As a result, the MACC prepares students for a range of careers, from alcohol and drug services to college counseling to home-based services to private practice. Some go on to pursue PsyD or PhD programs, or to teach at the grade school, high school, or college level.
"In some cases, the student doesn't pick the population he or she ends up working with; instead, the population ends up picking the student because he or she is so good with it," says Santiago.
With the mix of culture, views, ages, and personality types in this program, students quickly learn to understand the complexity of mental health differences and to be open to feedback and supervision. "We stress the importance of not just learning to listen but learning to hear," Santiago says.
The program also encourages students to take time to self-reflect, which teaches them that in order to take care of others, they must first take care of themselves. They complete at least five individual counseling sessions with a psychotherapist to promote their own mental wellness and recognize what it feels like to be on the receiving end of counseling.
"As a result, the students transform throughout this program and graduate having changed," says Santiago.
Students graduating from the program this year say they have felt supported by the faculty and staff every step of the way, from the time they accepted to the day they passed their last final exam. Says Santiago, "Alumni always come back with questions, and they get answers because we believe in personal connection."
The First Cohort
The first students to complete the MACC program are passionate, well-rounded, and diverse themselves. They are Yamilca Rosado, Nan Frantz, Serkan Ercan, and Tiffany Castillo.