Faith Okpotor Awarded Prestigious Fellowship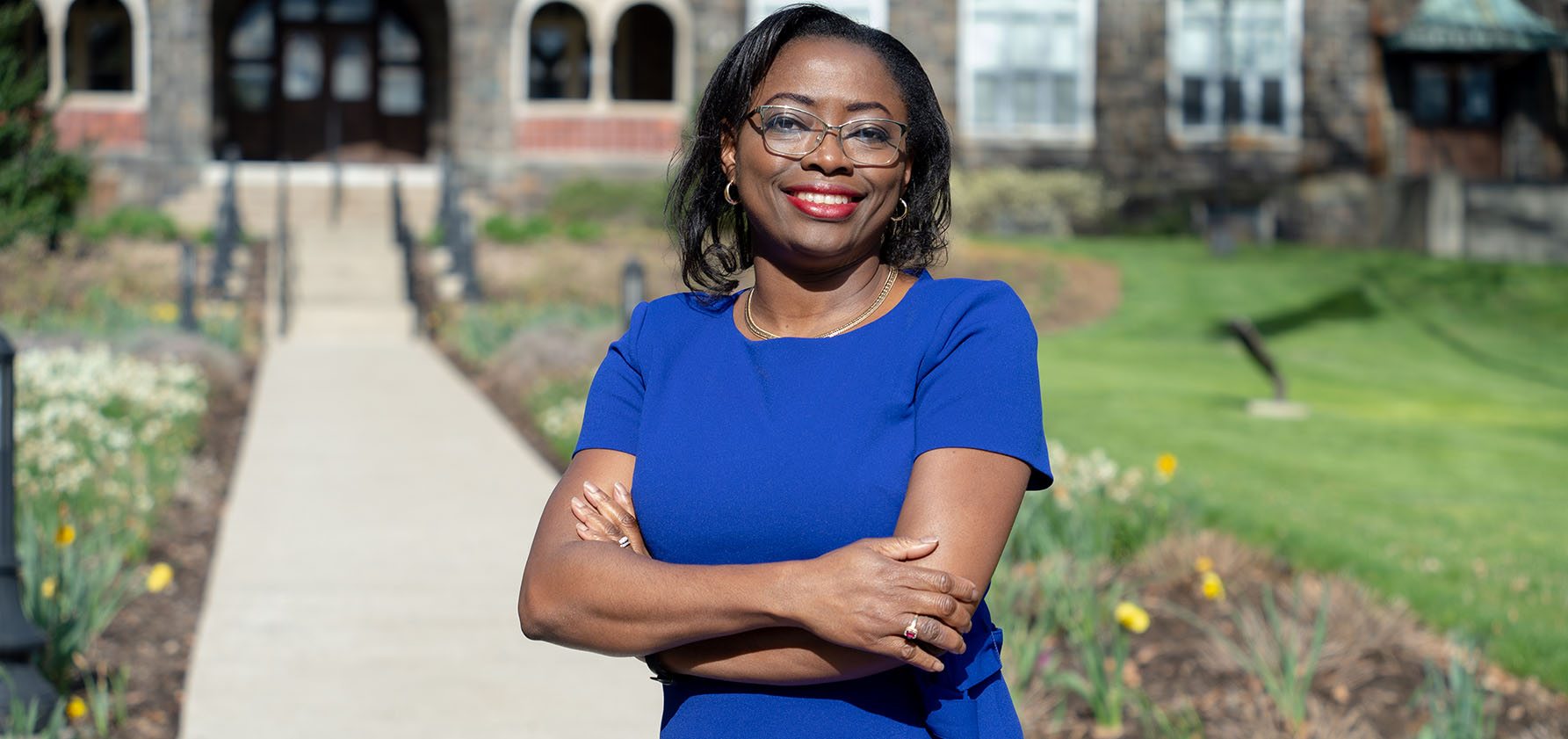 Faith Okpotor, assistant professor of political science, has been awarded the International Affairs Fellowship by the Council on Foreign Relations. This very competitive fellowship provides Okpotor the opportunity to serve for 12 months in a foreign policy role in the federal government and apply her scholarship to helping solve the practical problems facing policy makers today.
"I've always joked that I've been eyeing that fellowship for more than 10 years, so as soon as I became eligible to apply for it, I did," says Okpotor. "For me, research and scholarship have to interface with real-world problems. My scholarship focuses on policy-relevant research and applying that knowledge in the policy space is important."
What role Okpotor will fill is undecided. She is currently talking with people at the State Department and Defense Department and hopes to get a position in which she will be working on security assistance—foreign aid directed at helping a country with its security issues. Security assistance can take the form of military assistance—hardware or military training—or it might be used for security sector reform, such as helping to train police or judges to carry out their work.
Okpotor wants to work toward making certain that security assistance and democracy assistance align for strategic success. Sometimes, they cancel each other out, she says.
"In Africa, for example, there's a lot of security assistance connected to fighting terrorism in Somalia and Nigeria, and we see a canceling out of democratic values," says Okpotor. "We see the security assistance becoming too heavy handed with civilian populations, which aggravates those populations and makes it easy for the terrorists to come back in and say, 'see what they did to you? Come join us.' Then they recruit civilians, and the terrorist threat never goes away. I am interested in how to break that cycle."
Okpotor expects to learn about her placement in mid-May. Then comes the many-months-long process of security clearances. Most likely her fellowship will run from September of 2023 to September of 2024.
When she returns to Moravian, her experience will enrich her classroom. More importantly, she says, will be the professional networks her students will be able to access. "And that's especially important given the fact that the State Department just started making all internships paid," says Okpotor. "Previously they weren't paid, which meant only a certain kind of person gets access to these internships."
As for herself, Okpotor will be able to say she is a scholar-practitioner with opportunities to go in and out of government where her views and expertise can be of benefit. "Applying scholarship to policy is critical," says Okpotor. "it's something I hold dear, and it's part of my identity as an academic."