Preserving Our Campus Trees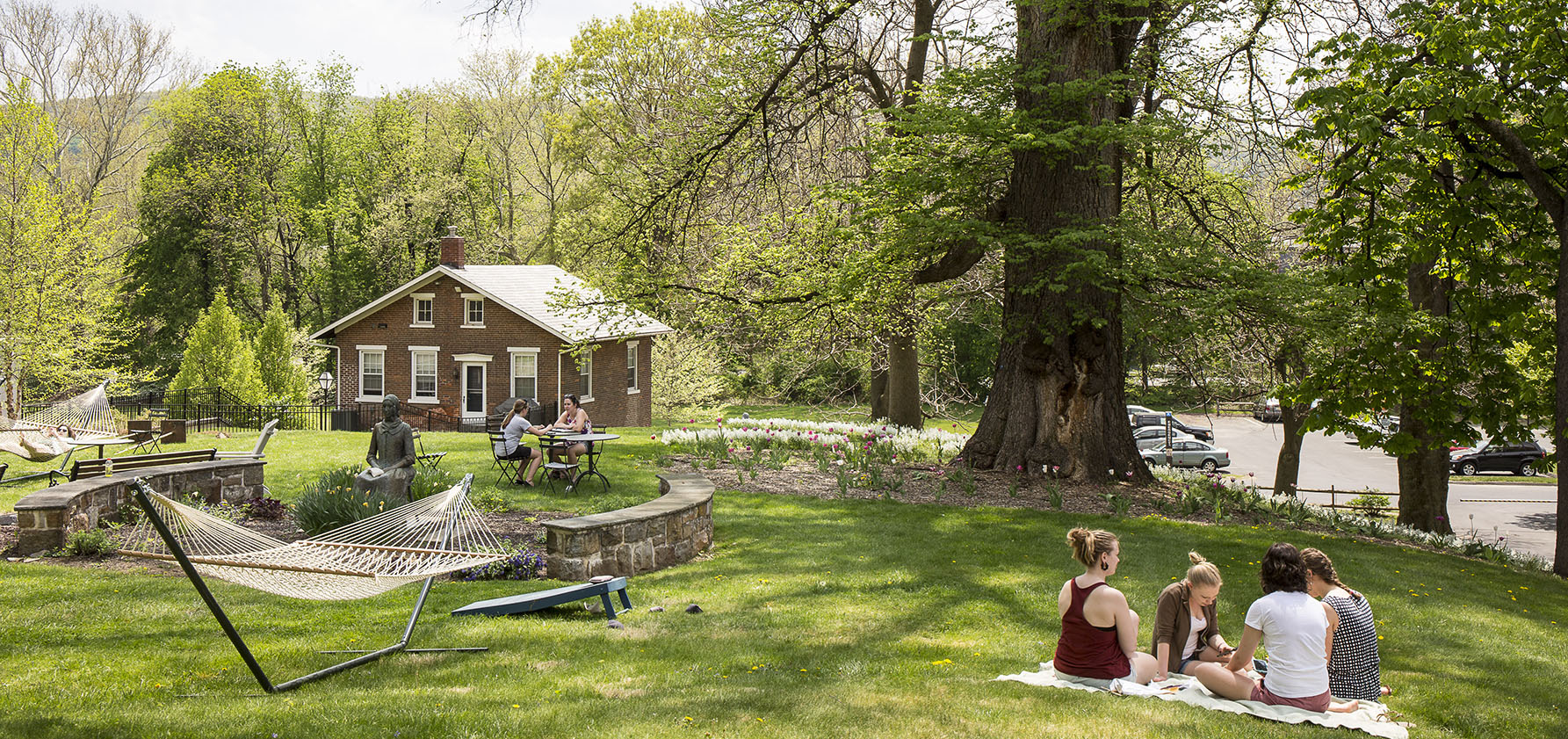 More than 1,200 trees grace the grounds of Moravian University's campus, from flowering dogwoods and cherries to elegant honey locusts and stately oaks and sycamores. Our campus is also home to some of the oldest and largest trees in the nation, including our national champion English elm on South Campus—the oldest known English elm in the United States. These trees offer shade, respite, and beauty to our historic landscape. Trees, of course, also absorb carbon dioxide from the air, which helps reduce the buildup of this climate-warming gas.
Moravian University has been designated by the Arbor Day Foundation as a Tree Campus USA every year since 2015 for promoting healthy trees and engaging the campus community in the spirit of conservation. To receive this designation, an institution must meet five core standards for sustainable campus forestry: the establishment of a tree advisory committee, evidence of a campus tree-care plan, dedicated annual expenditures for its campus tree program, an Arbor Day observance, and the sponsorship of student service-learning projects.
To support Moravian's spirit of conservation and the care and preservation of the trees on our campus, economics professor Eva Marikova Leeds and her husband, Michael, endowed the Moravian University Tree Fund in December 2021.
"I love nature, and I marvel at the variety and size of the many trees we have here on campus," says Eva. "Moravian is not unique in this regard, of course, but I would like the university to be an oasis of peace and beauty for generations to come."
You, too, can help preserve the peace and beauty of the campus by enriching the Moravian University Tree Fund with your gift