Joel Soto '22 Awarded Fulbright Scholarship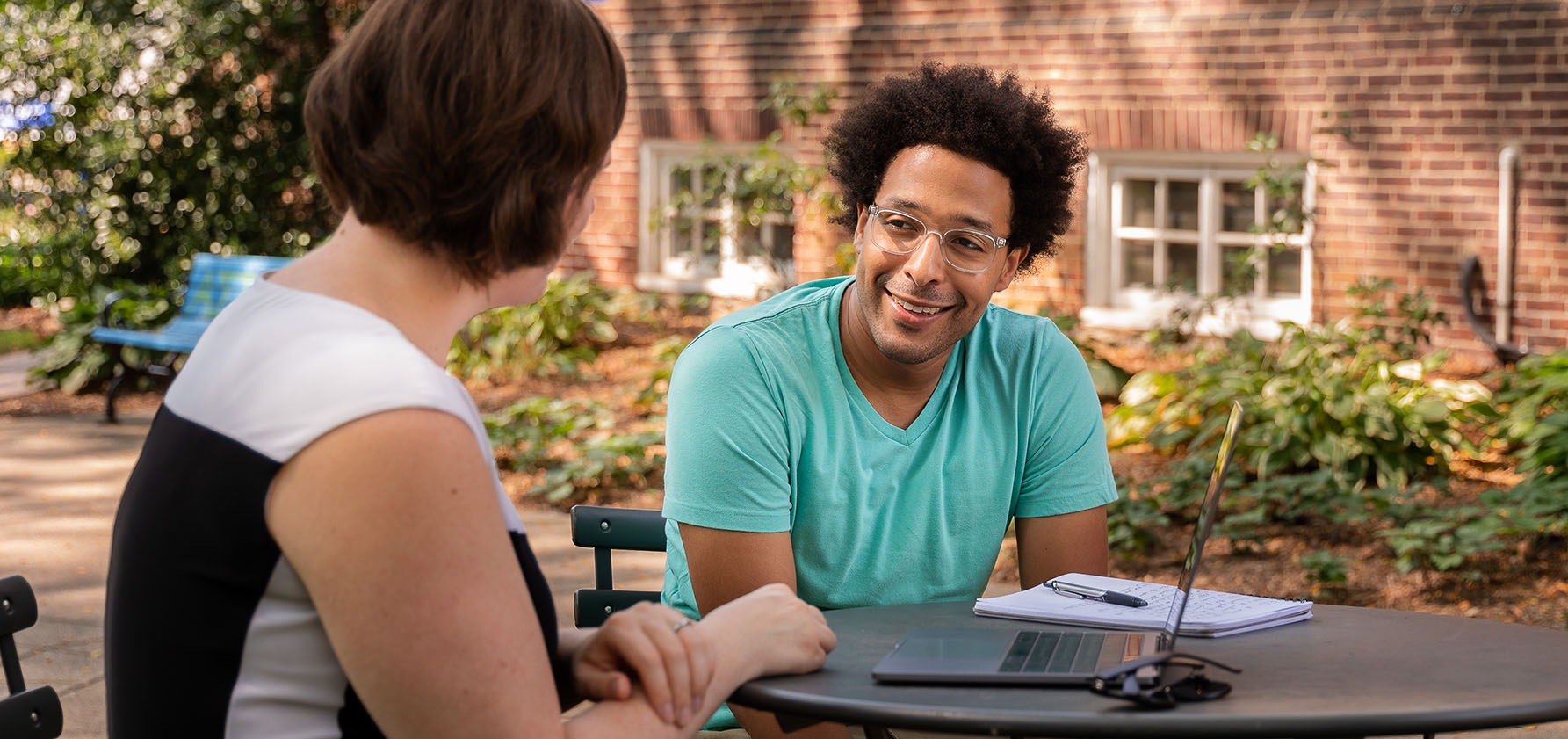 Later this summer, Joel Soto '22 will venture far from his Bethlehem home and job as an English teacher at Freedom High School when he embarks on a 10-month program in Colombia. Soto, who graduated with a degree in English and a certificate in secondary education last December, was awarded a prestigious Fulbright Scholarship.
After much encouragement from Nicole Tabor, director of Fellowship Program at Moravian University, Soto applied for the 2021 scholarship, for which he was a finalist. "I didn't get it," Soto says. "But Dr. Tabor told me I was really close and to try again. She's overly optimistic. I don't have that much faith in myself, but when someone believes in you, you give it a chance. And it worked out for me this time."
Soto has ties to Colombia even though he's never been. His father is Colombian, and he never got to know that side of the family. "I have a passion for Colombia, and this is an opportunity to know that side of my heritage," Soto says.
His top choices for location within the country are Barranquilla and Cartagena, where he has family ties. Cartagena gained notoriety for being the main port of entry into the country during the slave trade; it gives a nod to Soto's African-American roots.
In his application for the scholarship, Soto, who will teach English under the tutelage of a local instructor, proposed hosting a book club for his students and teaching sketch comedy writing. "That's one way I could get to know the community and the language," he says. "Humor is different in every language."
Soto calls himself a non-traditional college student, and he's still processing his Fulbright Scholar status. He earned his degree at Moravian University at 33 years old, more than a decade after completing two years at Wilkes University. "Earning a degree at this age is much more rewarding," Soto says. "I'm doing it for myself, and there's more internal motivation."
Once Soto completes his post in Colombia, he plans to return to the United States to bring his experience back to the classroom and pursue a master's and perhaps a doctorate. After he's taught for 10 years, he'll reevaluate.
Soto credits the professors and educators at Moravian University for helping him find a career that was fulfilling. "They gave me options that challenged me," he says.
To others who might be questioning if college is the right path for them or concerned that they're too old, too non-traditional to finish their degree, Soto says, "Take the chance. What are you losing here? Take more risks. There's nothing you're going to lose."
And if you fail?
"Failure is a good thing," Soto says. "I'm always excited to fail." After all, he didn't win the 2021 Fulbright Scholarship. He just tried again.