Community Partner: Marvine Elementary School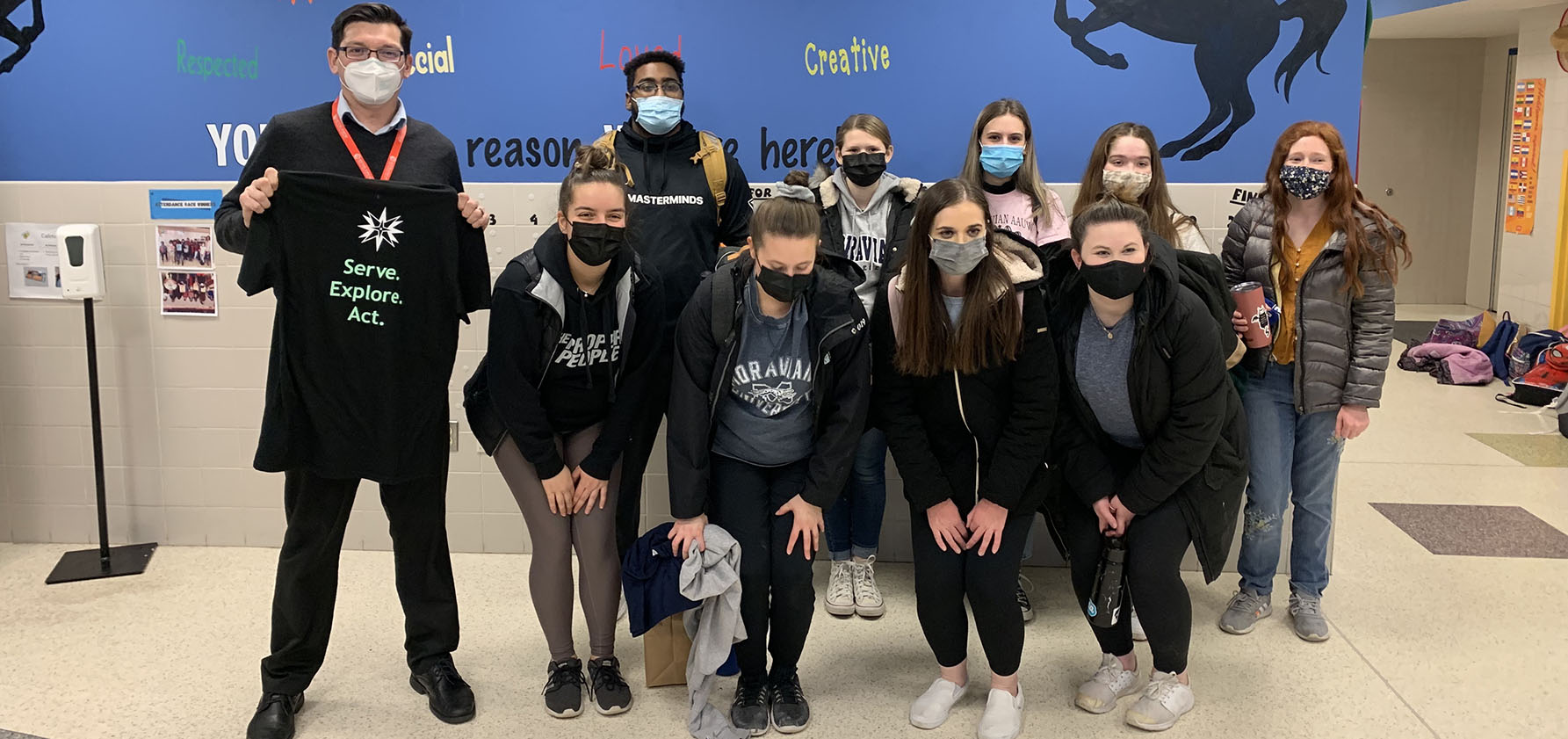 Inside Moravian spoke with César Córdova, community school coordinator at Marvine Elementary School, about the institution's goals, accomplishments, and partnership with Moravian University.
Tell us about your school and its mission.
Marvine Elementary School is a Community School in collaboration with United Way, St. Luke's University Health Network, and Just Born Quality Confections. The community school is both a place and a set of partnerships between the school and other community resources. Its integrated focus on academics, health and social services, youth and community development, and community engagement leads to improved student learning, stronger families, and healthier communities.
Marvine Elementary is one of the nine community schools in Bethlehem, and 96 percent of our students receive free or reduced lunch. Despite the many challenges we have in our community and society, we have accomplished great things in our school over the past few years, creating a more positive and welcoming environment for our students and families.
What do you love most about your job/organization?
The commitment from the staff and the community. We have been working hard, especially in the past two years of the pandemic, and we are stronger because of the amazing community around our school and the caring individuals that are always there to support our work. We have a great net of collaboration around all our initiatives, especially from our community partners, from the other community schools, and the Bethlehem Area School District.
How does Moravian University support your mission?
Moravian has been one of the pillars of the work at our community school. We have been lucky to work with the Office of Career and Civic Engagement since the beginning of our community school work. Our attendance campaign has been supported by a student fellow from the Attendance Ambassador Program, and we decreased the percentage of chronically absent students from 15 percent to 8 percent over two years (before the pandemic). This year we added a new fellow from Moravian to work on our basic-needs initiatives, specifically our food pantry. Her work has been vital to growing our pantry. Since the start of the pandemic, we have been providing food to more than 100 families every week, including through open distributions and appointments.
We always have Moravian students volunteer on Heritage Day to beautify our school and have fun with our students. Recently, we had a group of 10 students spend a day in the school as part of Staycation (photo above). The students cleaned up and organized our food pantry and clothing closet.
How can Moravian University—and the greater community—be more involved with Marvine Elementary School?
We are always looking for ways to improve the services and opportunities we provide to our students and their families. We have many opportunities for our community to get involved, from community clean-ups, after-school mentoring programs, food drives, and anything that can benefit our students and families.
What is the biggest challenge Marvine Elementary School faces?
The biggest challenge is to make our model sustainable. Our community school keeps growing, and we really want to keep our services deep in quality without stretching to the point where we lose that quality. Thanks to the work with Moravian and the fellows program, we have been able to accomplish part of that.
What do you hope for the future of your school?
We hope to grow our capacity to serve all our community and to be embedded in the community to keep serving their needs. The community school model has proven its effectiveness, we just need to bring more resources to each school to deepen the services and programs.