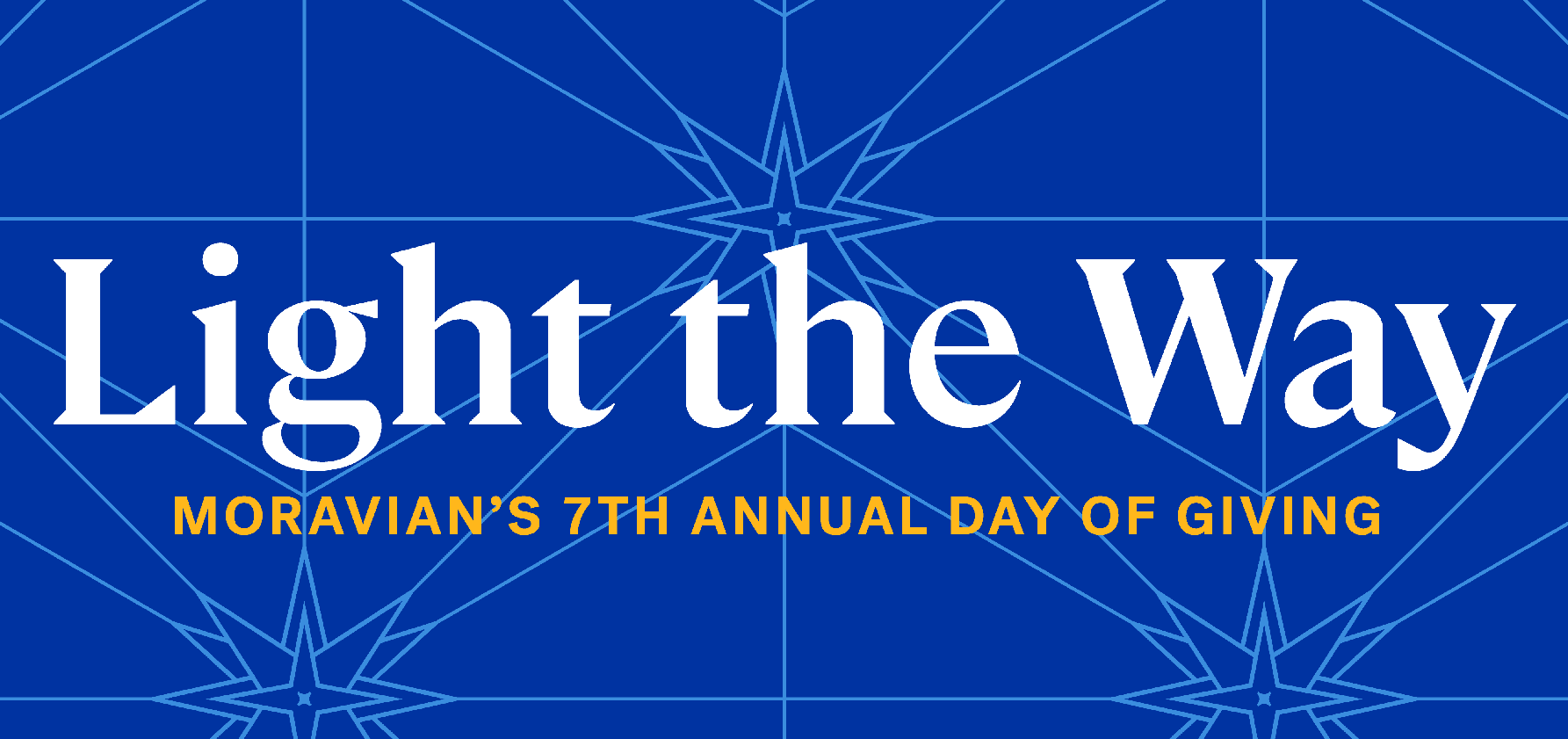 As Director of Annual & Affinity Giving at Moravian, I am looking forward to Light the Way: Moravian's 7th Annual Day of Giving. The campaign begins at 7:42 p.m. on Wednesday, March 23, and goes through Thursday, March 24, at 7:42 p.m. For 24 hours, the entire university and seminary community will come together to help students discover their brilliance. Your gift of any size combined with many more from others in the Moravian community will ensure that more students can attend Moravian and benefit from the experiences you know will be life-changing.—Julie Kulp
***
Last year during our Annual Day of Giving, we highlighted the remarkable history of Moravian. It was humbling to see how far we have come in 280 years. Think about that, 280 years!
This year during Light the Way, we celebrate all the fantastic things our Moravian community is doing—I hope you have been following along on social media. We have shared stories about alumni receiving prestigious awards, the perseverance of our students and alumni during a particularly challenging time in our world's history, becoming a university, partnering with Lancaster Theological Seminary, and much more. We sure are busy!
For the second year in a row, we have traced the name of our Day of Giving back to our institution's motto, Via Lucis, Way of Light. Let's all come together to pass the light and celebrate Moravian by making a difference.
Light the way by making a gift to the Moravian Scholarship Fund, Seminary Annual Fund, or to the program that means the most to you at Moravian. Also, share your experience at Moravian with others and encourage them to support students. Moravian is a great place, and it takes all of us to make sure that it continues to grow and light the way for generations to come.
I hope you join us on March 23–24 for Light the Way: Moravian's 7th Annual Day of Giving. We aim for 1,200 members of the Moravian community to make a gift, and every gift will make a difference for our students. I guarantee your participation will be life-changing!