Leading Cultural Communications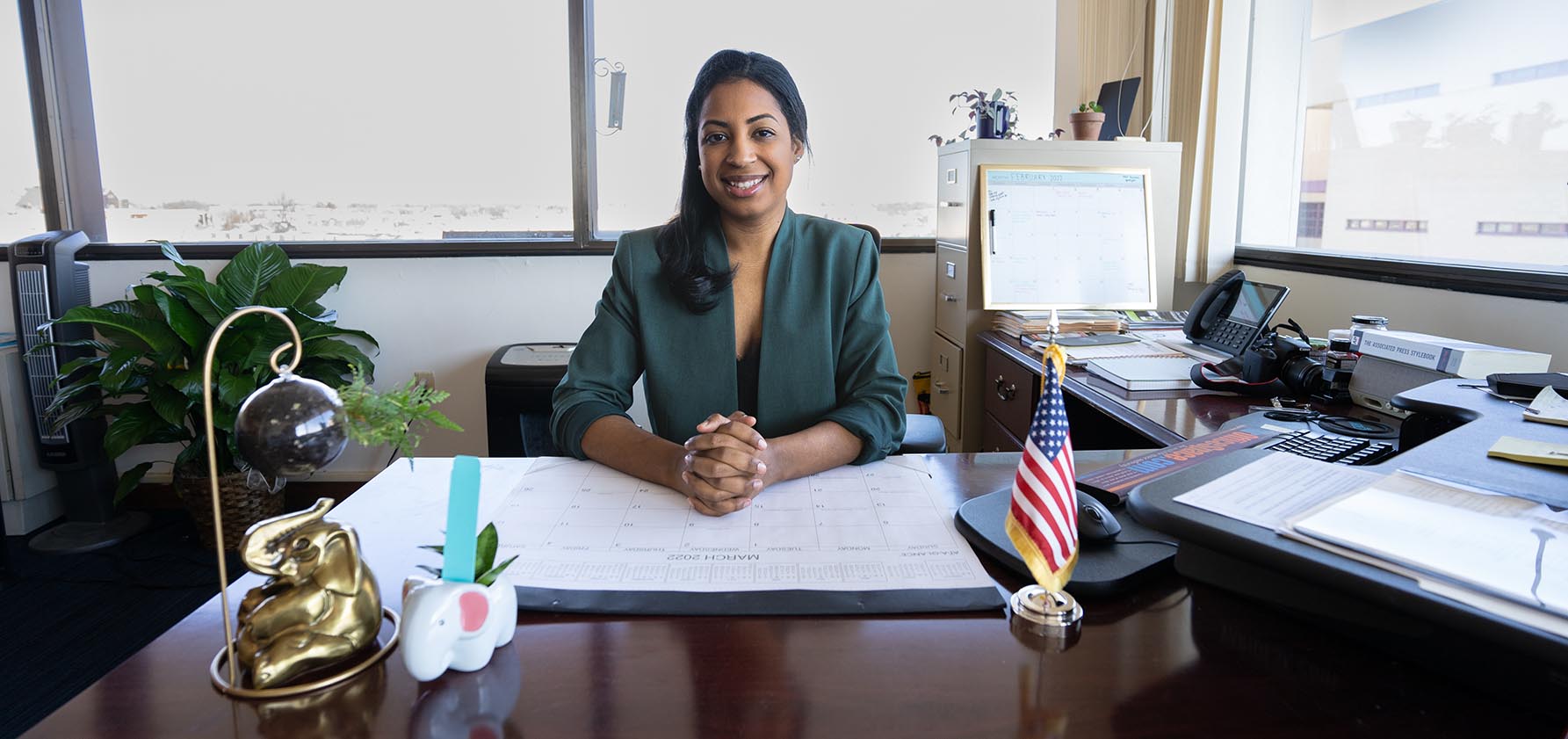 Genesis Ortega '13, PBS39's community correspondent, didn't have a traditional journalism education at Moravian. An international management major, Ortega was initially interested in cultural and linguistic experiences as they relate to business. In 2022, she will have the opportunity to explore the cultural and bilingual possibilities of being the communications manager for Mayor Matt Tuerk of Allentown.
"When I was asked to take on this role for the new mayoral administration in Allentown, I saw it as a great opportunity to continue serving my community in a way that aligns with my interests and passion," Ortega says. In her new role, Ortega will take the lead on streamlining internal and external communications for the City of Allentown, building relationships within the community, and making information available in both English and Spanish.
Ortega began her post-Moravian career working for United Healthcare's Medicare and Retirement division as a bilingual service account manager. In 2016, she got her start in politics working as a constituent services representative for now-retired Congressman Charlie Dent. "When Congressman Dent retired," Ortega says, "I went to work for PBS39, where I was fortunate enough to have the chance to do TV and radio and further develop my writing and communication skills."
While at PBS39, Ortega hosted Es Tiempo ("It's Time"), a weekly Spanish-language talk show that highlighted the Latino community in the Bethlehem area. It was the first show in PBS39's history to be done entirely in Spanish.
Ortega has also been a debate moderator and host for other PBS39 programs, such as A Su Salud, and served as a Latino affairs and politics reporter for WLVR News from March 2020 until her selection as Mayor Tuerk's communications manager in December 2021.
Though Ortega has a lot of work to do in her new role—from the mayoral office's website to social media to internal communications—she's excited to be spearheading the effort. "I'm 29 and proud of what I've been able to accomplish so far, but I also realize I have capacity to learn and grow so much more," Ortega says. "I'm not planning to run for office anytime soon, but maybe one day you'll see my name on a palm card."