Design Students Wow Crayola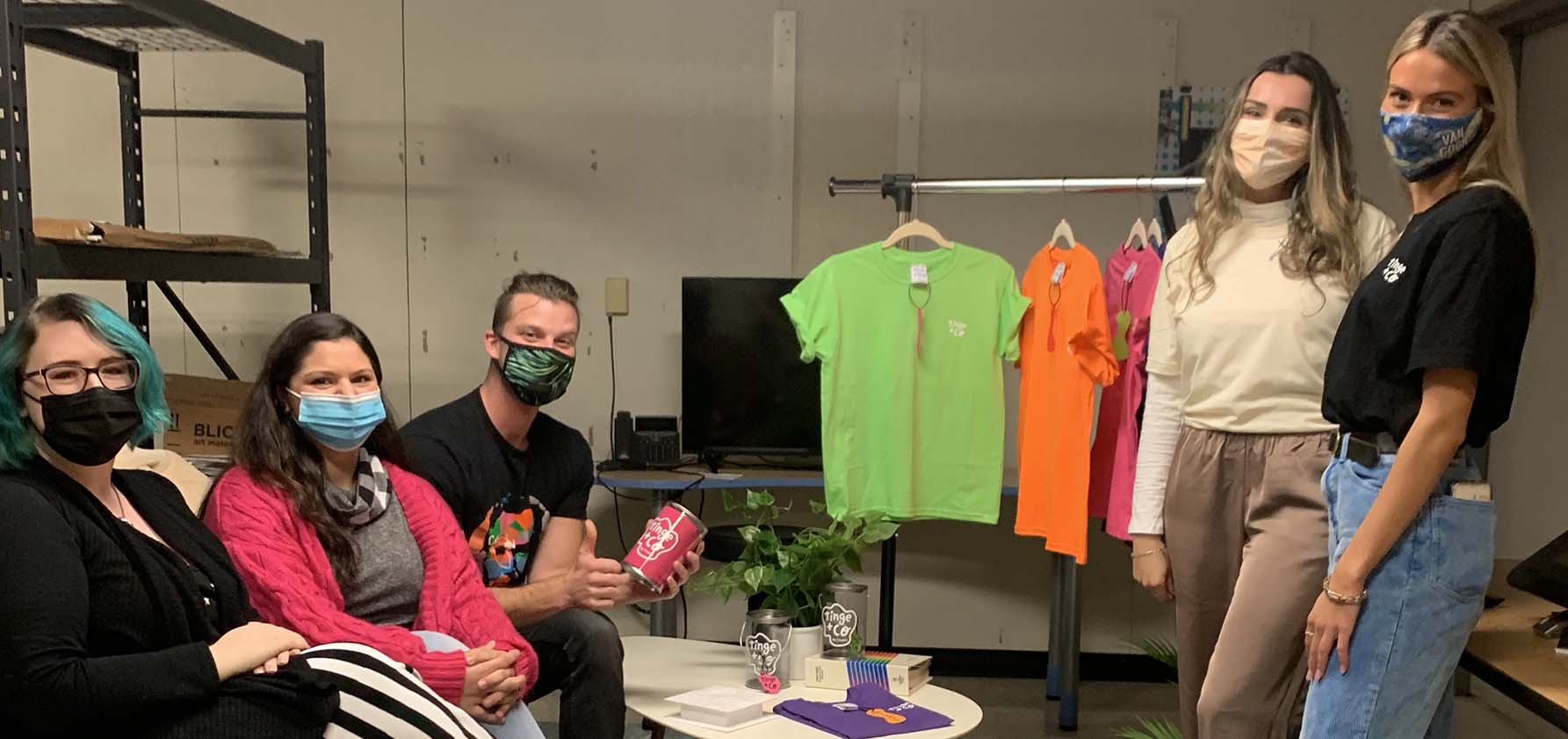 One of Crayola's most recent innovations is the "Colors of the World" 24-count box of crayons with skin-tone colors representing the diversity of people around the globe. The company is always looking to the future and its next innovations. So, for a fall 2021 design project, Crayola's Doug Boehm, director of creative and packaging engineering, asked student-designers to consider what products the company might offer 50 years from now.
For the third year, Camille Murphy, associate professor and chair of art and head of the graphic and interactive design track, has collaborated with companies local to the Lehigh Valley to give her students hands-on experience in the design world. "Rather than have my students work on pretend projects, I wanted them to compete in a contest for real clients," says Murphy, who worked with The Factory, last year.
Boehm and his team at Crayola briefed the students at the start of the fall semester, presenting them with a real-world creative brief to answer questions like, "What [Crayola] product, package, or color concept would you develop to fit regional or global moods?" and "What problem would your idea solve?"
Seniors Francesca Bartolucci '22 and Alyssa Lambert '22 wowed the judges and their professor with Tinge + Co.—the future of fashion. The product? A color-changing T-shirt. "Tinge's mission is to encourage absolute creative freedom and ultimate convenience, all while keeping the health of the environment in mind."
The pair went above and beyond the assignment by creating a full-blown campaign, including social media, logo design, packaging, and a 3D-printed prototype for the fictitious box that would allow the shirt to change colors.
Luckily, Bartolucci says, the pair didn't have to figure out just how the box technology would work. But they brainstormed that the high-tech device would be powered by the Crayola app and use light technology to change the shirt color. As for their product's contribution to sustainability, a shirt that could change its look would reduce the need to buy several shirts, which would reduce manufacturing and the amount of clothing that ends up in landfills. In addition, Bartolucci says, they would create the shirts using sustainable and responsibly sourced materials.
"Working with an actual company made us consider how important teamwork is," Lambert says. "This wasn't our first group project, but it was the first project that allowed us to communicate and work with real clients to create a product together."
Boehm and Murphy understand the importance of real-world experience for students, especially during a time when many companies, including Crayola, have suspended their internship programs amid the global pandemic.
"Students get a little burnt out from my critiques by the time they're seniors," Murphy says. "But critique is a huge part of design, so having outside designers come into the classroom is invaluable. It improves their work and prepares them for what it might be like when they graduate and find jobs in the field."
What Boehm likes about this assignment and capstone contest is that while the product itself isn't real, it allows him and his team at Crayola to understand the students' thought processes.
"When I interview people, I want to know what they're thinking," he says. "The logo didn't just appear. There was a process to how they got there. The [design] industry needs thinkers not just doers."
Bartolucci says working with the professional design team at Crayola pushed her to think outside the (Crayon) box, and that the course improved her work ethic. "There is something about working with a real company that makes you want to try a little bit harder to feel proud of what you produce," she says.
At the end of the day, Murphy says, these collaborations can also be pipelines to internships and the workforce. "It can be hard to assess [a candidate] after an interview, but during a semester-long contest, you can see who the stronger students are and to whom you might want to offer opportunities," Murphy says. "And it's a great way for local companies to give back to the community."
Co-runners-up for this contest were the pairs Olivia Espitsito '22 and Amanda Wagner '22 (pictured above) and Julian Hartshorne '22 and Daniel Boules '21 (pictured to the right).