Moravian's 2021 Top Ten List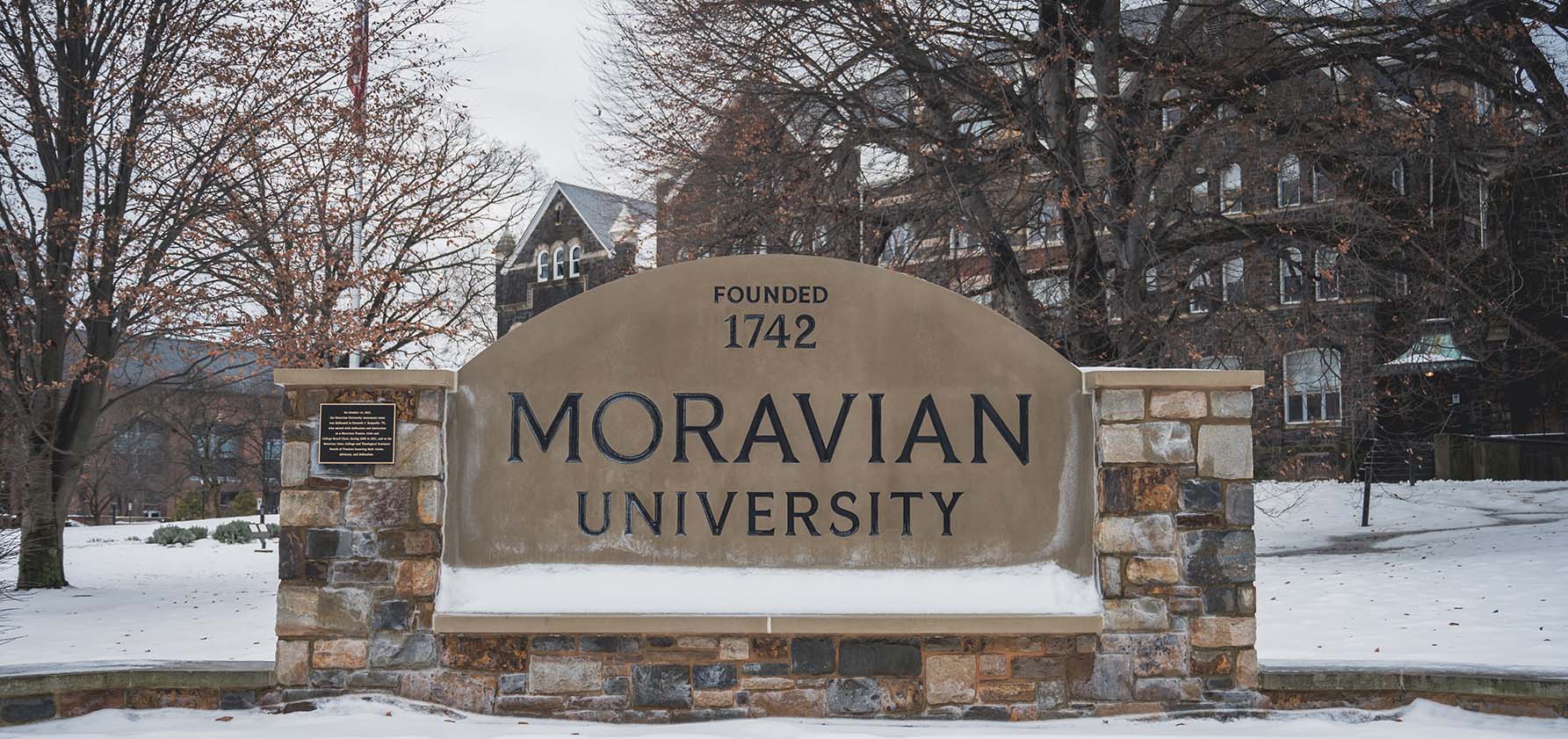 Let's take a quick look back at 10 amazing moments of 2021—a milestone year in Moravian's history.
10. We welcomed new leadership.
Heather Vacek, joined Moravian as the new vice president and dean of the Moravian Theological Seminary. Chris Hunt leads Moravian's Office of Diversity, Equity, and Inclusion as vice president and dean of equity and inclusion. And V. Harrison Dillard took over as chief of police.
9. Our student-athletes scored some impressive victories.
Women's tennis, the softball team, and women's track and field took conference titles in the spring, and men's cross-country ran to a conference title in the fall. Both the softball team and women's tennis made the NCAA tournament and won their first-round game. Go Greyhounds!
8. The Center for Sports Medicine and Rehabilitation Sciences celebrated its 5th anniversary.
Our Department of Rehabilitation Sciences is second to none and has grown by leaps and bounds over the past five years, introducing a doctorate of physical therapy program in 2021: Moravian University has been granted Candidate for Accreditation status by the Commission on Accreditation in Physical Therapy Education, and we anticipate that accreditation will be awarded in fall of 2023.
7. We struck up some stellar partnerships.
Moravian University and the Good Shepherd Rehabilitation Network have formed a partnership to explore and develop educational and research opportunities that advance the rehabilitation industry. The partners look forward to opening the Good Shepherd | Moravian University 3D Experience, a 3D printing lab that will be located at Good Shepherd's inpatient rehabilitation hospital set to open in Center Valley in early 2023.
Moravian University and St. Luke's University Health Network have collaborated on an RN to BSN program that allows students to submit one application to both St. Luke's School of Nursing and the Helen S. Breidegam School of Nursing and Public Health. Accepted students will follow a seamless progression to a bachelor of science degree in nursing at Moravian.
6. We launched a Humanities Fellowship.

To support students who are passionate about studying the humanities, Kelly Denton-Borhaug, professor of global religions, and John Black, professor of English, accepted the first cohort of 10 humanities fellows at the start of the fall semester. The program not only immerses students in an exploration of the humanities and helps them focus their interest, it guides them to internships and volunteer opportunities that will help them discover a career path. 
5. A student and an alumnus earned top fellowships.

Grace Gilbert '21, a student of languages and art and an athlete on Moravian's track and cross-country teams was awarded a Fulbright Teaching Assistantship in Mexico.
Michael Gallo '19, who has been working for the United Nations in Macau—a special administrative region of China­—received a Schwarzman Scholars fellowship for graduate studies at the Schwarzman College on the campus of Tsinghua University in Beijing. He will pursue a one-year Master's degree in Global Affairs with a core curriculum focused on leadership, China, and global affairs.
4. We welcomed Lancaster Theological Seminary to the family.
In July, we received official approval to combine the Moravian Theological Seminary and Lancaster Theological Seminary. The seminaries will benefit from the efficiencies of shared resources while maintaining their identities and campus locations.
3. We launched ELEVATE.
This ground-breaking experience guides students throughout their four undergraduate years in acquiring skills in leadership and teamwork, global experience, work experience, and career support. ELEVATE optimally prepares students for the workforce by integrating the career skills employers seek into the academic experience.
2. Moravian held in-person commencement ceremonies for the Class of 2020 and 2021!
On May 8, 2021, the university welcomed back graduates of the Class of 2020, whose graduation was disrupted by the pandemic, for an in-person commencement. For the Class of 2021, two ceremonies were held—one in the morning and a second in the afternoon—to allow for physical distancing. Students enjoyed a happy finale to a difficult academic year.
And at #1—Moravian College became Moravian University
On May 17, 2021, Moravian College received the Pennsylvania Department of Education's letters of approval for changes to its Articles of Incorporation and University Status. A letter from Noe Ortega, Acting Secretary of Education for the Commonwealth of Pennsylvania, stated that Moravian College is now approved to "operate as a university."
"This is one of the biggest moments in Moravian's 279-year history, signifying a historic shift in how we serve our students, alumni and the Lehigh Valley community," said Bryon Grigsby, president of Moravian College.  "Now all the hard work begins in earnest to complete the transition to Moravian University, which we expect to officially take place on July 1, 2021."