Community Partner: Lehigh County Humane Society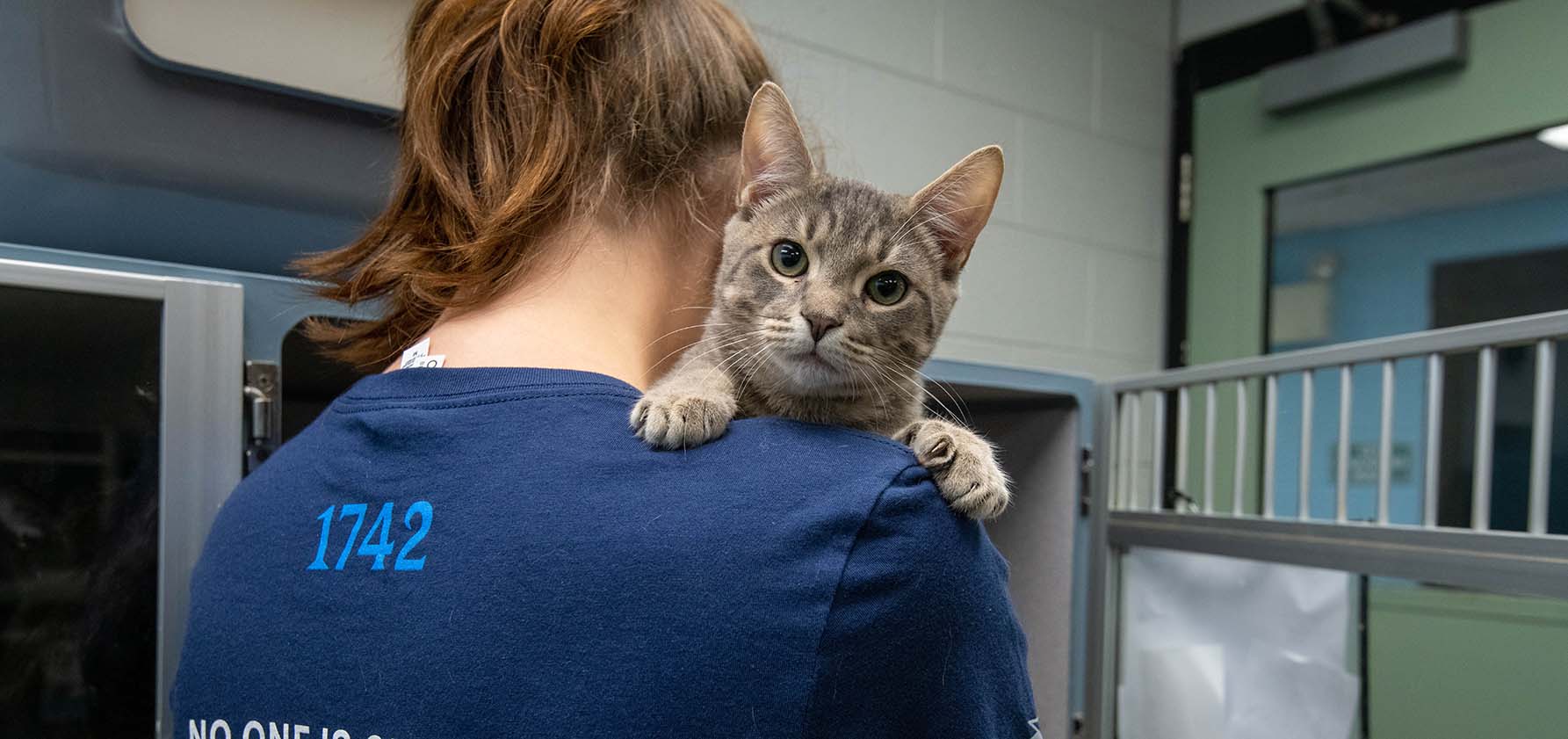 The Lehigh County Humane Society (LCHS) is a private nonprofit animal shelter located in Allentown, Pennsylvania. We do animal control and rescue, adoptions, dog training classes, humane policing, and education. And we offer affordable veterinary services through our Community Vet Clinic.
We are 24/7. We have on-call drivers that respond to emergencies in the middle of the night. We do rescues from cruelty and animal-hoarding situations. Staff is here in blizzards, tornadoes, and on holidays. We take in more than 2,000 animals per year and serve many owned pets and their families as well.
What do you love most about your job or organization?
I have been with LCHS for 6 years, and there are a lot of things I love about it. Working with animals daily is fantastic, and with my role in the development office, I get to tell their stories and share their journeys with the world. We do so many incredible things and work with such incredible animals.
How does Moravian University support your mission?
Moravian has been a wonderful source of volunteers for us for many years. Students have volunteered their help for a range of activities from dog walking to cleaning cat cages to constructing agility equipment for our outdoor spaces.
How can Moravian University—and the greater community—be more involved with your organization?
In addition to volunteering, we have many opportunities for collection drives, fundraisers, and of course, monetary donations, which are always very appreciated. So even if you're a student, and you're not able to adopt a pet right now, there are plenty of other ways to get involved and help animals in need.
What is the biggest challenge your organization faces?
I think our biggest challenge is always finding ways to expand our capacity to help our community. Our main service area is Allentown, and there is a lot of demand here for accessible and affordable pet care resources. Also, there are a lot of animals in the region who need our help.
What do you hope for the future of your organization?
We are undergoing a very exciting renovation and expansion right now. We will be totally renovating the inside of the shelter building, constructing a full-service veterinary clinic as well as an addition with 40 new state-of-the-art kennels. The new veterinary clinic will be finished in March 2022, and the kennel addition should be completed in September of 2022. We are beyond thrilled! This project will allow us to serve even more animals and families in our community. In addition to being a safe place for homeless pets, we also strive to be a hub of pet care resources for the Lehigh Valley for everything from adoption to dog training to affordable veterinary services.