Jane Berger, Associate Professor of History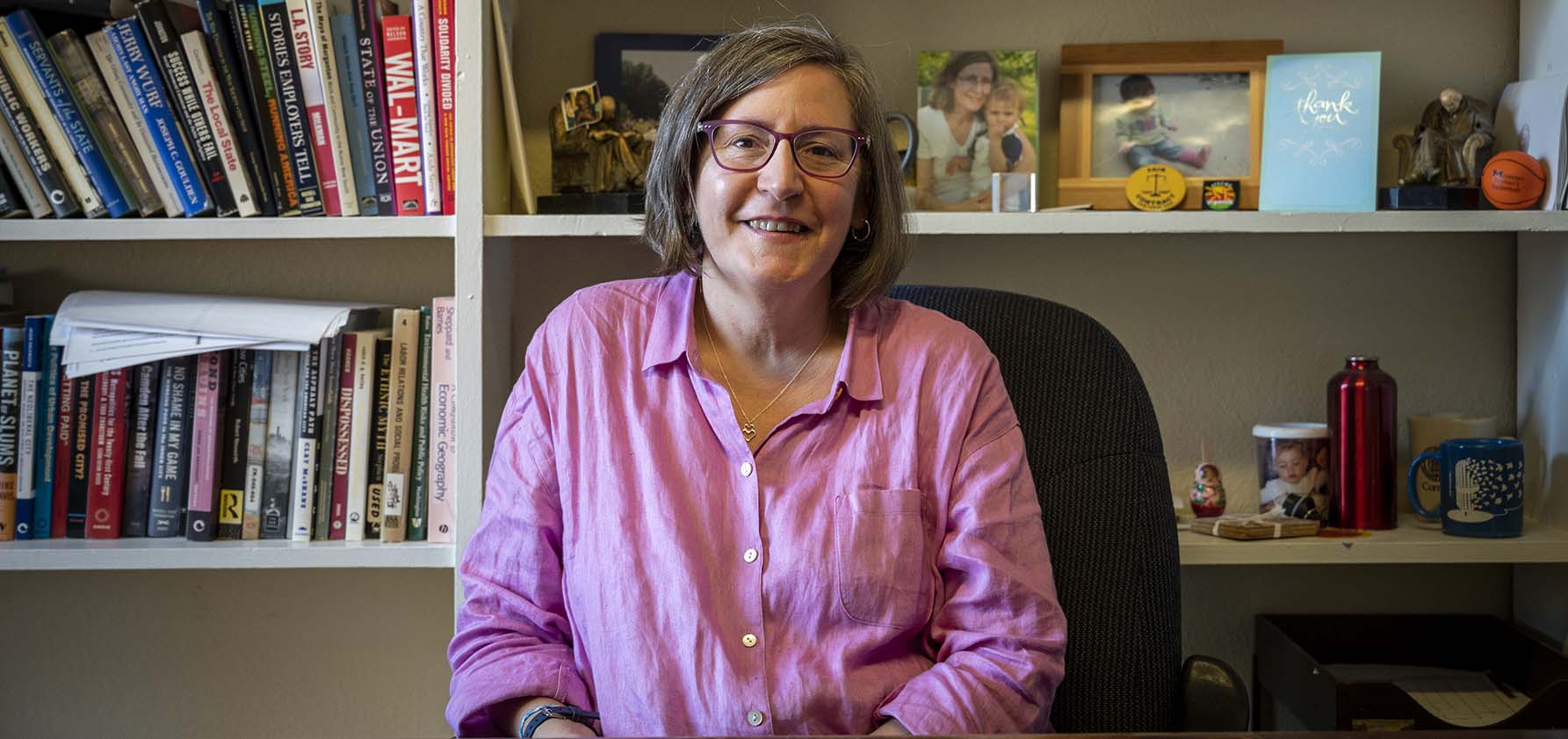 I grew up in Baltimore, Maryland, and have been very influenced by that experience. The Baltimore City public schools that I attended from kindergarten through 12th grade had large African American majorities in the student bodies. In addition, I had the good fortune to have multiple teachers and administrators who introduced me to Black history and literature. Thus, it is not a surprise that the book that I just published as a historian [A New Working Class] is about the civil rights movement, race relations and labor practices in Baltimore.
Where did you earn your higher-ed degrees?
I did my undergraduate work at the University of Delaware, where I majored in chemistry and English. I have a master's degree in deaf education from Gallaudet University and a second master's in history from the University of Massachusetts-Amherst. I received my PhD in history from Ohio State.
What drew you to your academic discipline?
I have always been very concerned about racism, sexism, and global and national economic disparities. I decided to study history because I wanted to understand why these injustices persist. Why hasn't humanity done better?
What are your research interests and why are you drawn to them?
I am particularly interested in urban, labor, African American, and women's history because I want to better understand the world in which we currently live.
Share something about yourself that people may not know.
I used to be a nationally certified American Sign Language/English interpreter, and I interpreted (once) for Barack Obama when he was campaigning for the presidency in 2008!
What is your favorite spot on campus?
The Diversity House because a lot of interesting students meet and hang out there.
What is your favorite Moravian tradition?
Intercultural Graduation because I love hearing students' families, friends, and mentors describe the journeys that have brought seniors to graduation day.
What is your favorite thing to do when you are away from campus?
Hang out with my kids because they are phenomenal people!
What book, film, song, or piece of art has so touched you that you find it enduring, unforgettable?
When I recently was serving as the Interim Dean of Diversity, Equity and Inclusion, the song "Try Everything" from Zootopia got me through!
I can never resist a good ________.
Slice of pizza
Name someone who inspires you and tell us why?
Ida B. Wells (1862–1931), who was a journalist and anti-lynching advocate, spoke truth to power in a way that I find profoundly inspiring.
What is the best advice you have ever received or a quote that stays with you?
A quote that stays with me is "Until the killing of Black men, Black mothers' sons, becomes as important to the rest of the country as the killing of a white mother's son, we who believe in freedom cannot rest…" Ella Baker (1964)
Share something that makes you happy.
Watching young people fight for what they believe in. That's why I became a professor!
Photo by Nick Chismar