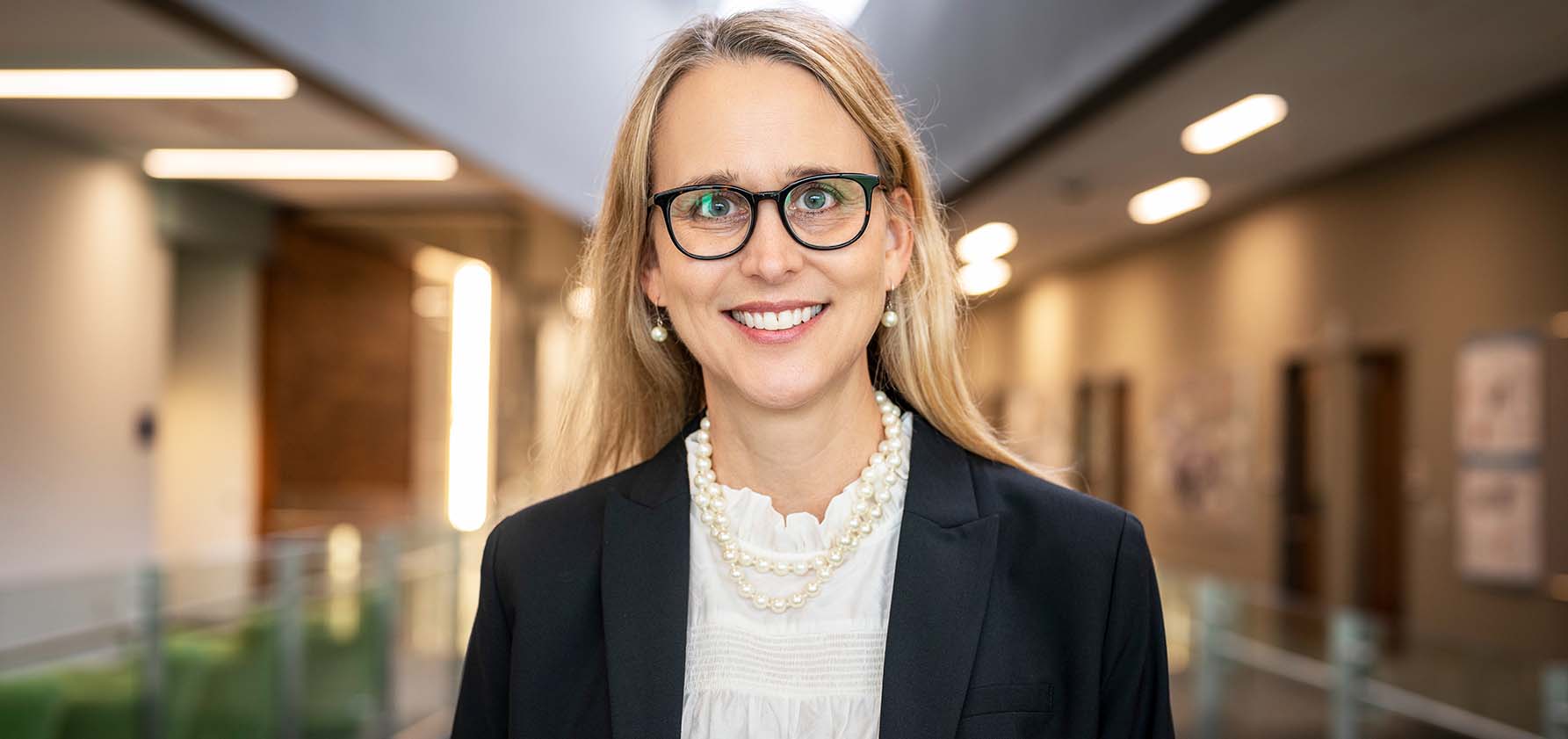 Rev. Dr. Heather Vacek joins Moravian Theological Seminary at a very exciting time in our history, overseeing the merger of Moravian with Lancaster Theological Seminary in her leadership role as vice president and dean. She also serves students in the classroom as associate professor of church history. Learn about her vision for the future, how she plans to draw on the strengths of both seminaries, and what keeps her inspired and grounded.
What excites you most about your position as VP/Dean of Moravian Theological Seminary and Lancaster Theological Seminary?
I love being a seminary dean and relish the chance to work with students, staff, and faculty in crafting and implementing the mission of the educational institution in service of God's work in the world. I understand the calling of theological deanship as tending well to the vocation of the institution and the vocations of those within it. As one ordained in the Moravian Church, it is a deep delight to do this work at the seminary of the tradition that has shaped my sense of identity and vocation.
This is a particularly exciting time to serve at Moravian Seminary as we initiate partnership with Lancaster Theological Seminary, a seminary of the United Church of Christ. The partnership brings together the strong witness and theological distinctiveness of each school's tradition in a way that enriches our work together and models for students the benefits and delights of thoughtful relationship.
What do you think makes Moravian Theological Seminary unique and distinct?
Moravian Theological Seminary offers a range of degree programs and certificate offerings that provide students with a strong foundation for growth and success in a variety of vocations and ministries. That formation happens in small, lively classes that offer students ready access to knowledgeable and engaged faculty members. Faculty care deeply about student learning and well-being and are both subject matter experts and gifted practitioners with strong connections to the church.
How will the partnership between Moravian and Lancaster Theological Seminaries that began in the summer of 2021 enhance students' education and experience?
Over the next two years, the combined faculties of the seminaries will craft a new, shared curriculum that serves the needs of students from the Moravian Church, from the United Church of Christ, and from the many other churches and traditions represented in our student bodies. In the meantime, students will be able to cross-register for courses on the other campus to fulfill degree requirements at their home institution and are invited to participate in shared extracurricular activities in Bethlehem, in Lancaster, and online.
What is your vision for the sort of theological education offered at Moravian and Lancaster Theological Seminaries?
In service of our missions, I envision a seminary experience where the following take place:
Faculty and staff create spaces for students to be able to be fully themselves and discern the shape of their calls.
Students learn and faculty do, too.
Students challenge one other, support one another, and benefit from being part of a community of faith and learning.
The wisdom and bravery of students makes the institution stronger.
The insight and experience of faculty grounds students and equips them to serve well in a rapidly changing church and world.
Students experience the world and the church, the past and the present, the divine and the deeply human.
Coursework and the seminary community equip and embolden students to love and to change the world, one little pocket of it at a time.
What Bible verse or quote brings things into perspective for you when you're facing these challenging, uncertain times? Any words of inspiration that keep you going?
For a number of years I've found comfort in the notion of God's steadfastness. The Old Testament scholar Walter Brueggemann reflected that while the Hebrew word hesed is often translated as "steadfast love," he's come to prefer the translation "tenacious solidarity." I appreciate that translation and think about that sort of tenacious solidarity as a desire to be present that won't, that can't, be stopped. I think about it as an unyielding accompaniment. God's tenacious solidarity—God's love and steadfast presence—sustains us in a variety of ways, sometimes in the provision of people with whom to take the journey of life. God's tenacious solidarity also provides a model for the life of discipleship and the steadfastness with which I believe we are called to be with one another, amid both suffering and delight.
What feeds your soul and helps you recharge after a busy workweek?
I love being in the woods traversing trails by foot, whether running, hiking, or (in one of my newest endeavors) snowshoeing! I also love cooking and trying out new recipes with friends.